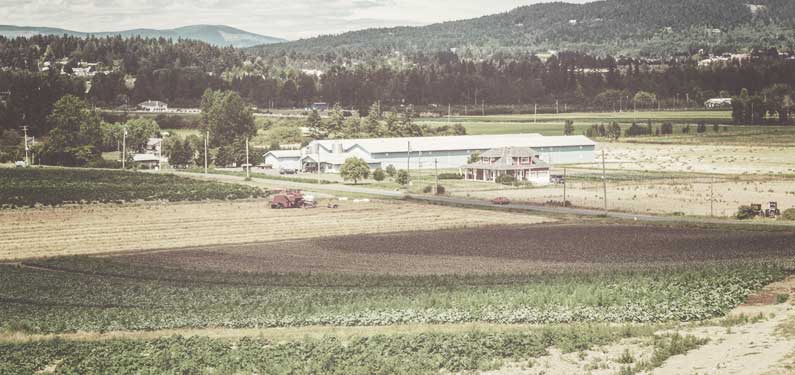 Request a Free Consultation
Confinement Agriculture – Poultry/Hog Insurance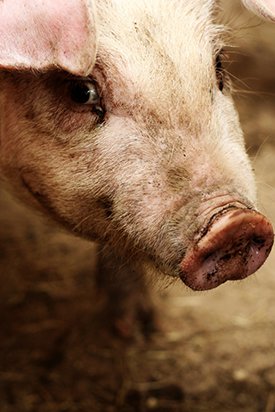 Confinement agriculture presents significant property exposures for insurers. Working with an agent who can properly present your operations to the underwriter saves you time and money in the long run.
Confinement Buildings
Some insurers may be reluctant to insure older confinement buildings on a replacement cost basis because of the cost of new construction and the potential for a catastrophic loss. Collapse of buildings and fires can present substantial hazards and claims payments into six or seven digits. Confinement buildings with new wiring and updated roofs receive more favorable underwriting considerations.
Contract Growers
In today's agriculture environment, many hog and poultry farmers are contract growers who are paid to raise animals for the owner of the chickens or pigs. Depending on the farmer's contract, they may be required to carry Care, Custody and Control insurance for a loss to the flock or herd caused by the farmer's negligence.
In order for the contract grower to be eligible for this coverage, insurance companies will usually require an automatic backup generator to be installed with a phone alarm system. The farmer will be required to keep a maintenance log and test the generator under load every so often.
Confinement Poultry and Hog insurance presents dynamic risk exposures different from other types of farming operations. Complete coverage solutions are available from Ruhl Insurance for farmers who need this type of policy.
Confinement Poultry and Hog Insurance Includes:
Coverage for your home dwelling
Coverage for the contents of your home
Coverage for additional rental dwellings including Loss of Rents coverage
Coverage for your confinement houses including equipment, grain bins, and other agricultural buildings
Coverage for your farm equipment including coverage for intake of foreign objects
Coverage for your farm products- grain, feed, seed, fertilizer, etc.
Peak Season Inventory Endorsements
Coverage for your herd or flock
Coverage for equipment breakdown of fixed equipment, motors, etc.
Coverage for loss of farming income due to a covered property claim
Coverage for extra farming expense incurred after a covered loss
Personal Injury Liability
General Liability
Premises Liability
ATV/Unlicensed Farm Truck Liability
Liability for Incidental Business Pursuits other than farming
Other Common Endorsements Include:
Identity Theft Expense Coverage
Backup of Sewers and Drains
Because each confinement agriculture operation is unique and different, your Ruhl Insurance agent will take the time to explore all the options available to you, and help tailor your insurance coverage to offer the protection you need or may be required to carry under your contract.
Frequently Asked Questions
What if I have a suffocation claim due to equipment breakdown and my house is empty for 6 months?

Loss of Income for farmers is an important coverage. If you have a loss due to a covered equipment breakdown claim and you cannot continue operations for several months, you can receive payments under the loss of business income coverage. Likewise, if you experience a fire and lose a house, you can also receive loss of income payments while it is being rebuilt. You should select a Business Income endorsement that provides a period of indemnity that covers what you expect to be your longest "downtime" to be, i.e. how long it will take to have your confinement structure rebuilt.

I am worried about pathogenic avian flu, is this covered on my confinement poultry insurance policy?

Loss of flock due to disease or governmental destruction is not a covered cause of loss on a confinement poultry farm insurance policy. To protect yourself in the unfortunate event that you must be depopulated due to Avian Flu or Newcastle's Disease you have two options.

First, you may seek indemnity from the government indemnity relief program, which will pay you the actual cash value of your depreciated flock. In other words, they will not pay you for the birds you lost to the disease, only the birds that were euthanized to contain the disease.

Your second option is to purchase a mortality policy through a private insurance company for your birds. This can be an expensive option, but it provides you with protection for your whole flock and includes loss caused by governmental destruction.

In the scenario that your neighbor tests positive and you are within the depopulation radius, your mortality policy on your birds can provide you with coverage.

It is important to note that these programs provide coverage for the owners of the birds, so a farmer who is on contract would not receive this coverage. Unfortunately, loss of income coverage must be triggered by a covered property loss on the poultry farm insurance policy and, since disease is excluded from the farm policy, no loss of income coverage is currently available to contract poultry growers or laying houses. However, Avian Flu Insurance may be able to transfer some of the risk for contract growers.

I have three hog barns that are connected, are they one building or three?

Most times, buildings that are connected by structures and do not have fire walls between them are considered to be one structure for underwriting purposes. If the fire does not have to cross an air gap to go from one end of the structure to another, it typically will be considered as one building. This gives you more flexibility at claim time as well since the total limit of the building can be floated from "one end to the other" at claim time.

Example: You have a complex consisting of three connected barns each with a replacement cost of $250,000, making your entire complex $750,000. You have made the decision to insure the complex at 80% of replacement cost in order to get RC for partial losses. You have determined that $600,000 ($750,000 X .8) would allow you to rebuild a smaller but more efficient complex in the event of a total loss.

A fire breaks out in building 3 and completely destroys it but leaves the other two buildings undamaged. The cost to replace building 3 is $250,000. Had you insured each building at 80% of replacement cost separately, you would have received a claim check for $200,000 for building 3, leaving you holding $50,000 of the loss. Since you insured the whole complex at $600,000 you now have replacement cost for partial repairs up to $600,000, fully covering your $250,000 loss for building 3.

I put up two new broiler houses for $750,000, my insurance policy limit is $500,000, why is there a difference?

Assuming excavation was involved in the construction of the new houses, the new construction cost and the replacement cost will be different. Replacement cost, in insurance terms, does not include excavation costs or foundation. Your insurance policy is insuring your houses above the foundation. Your policy limit should reflect your construction cost minus excavation and concrete work.