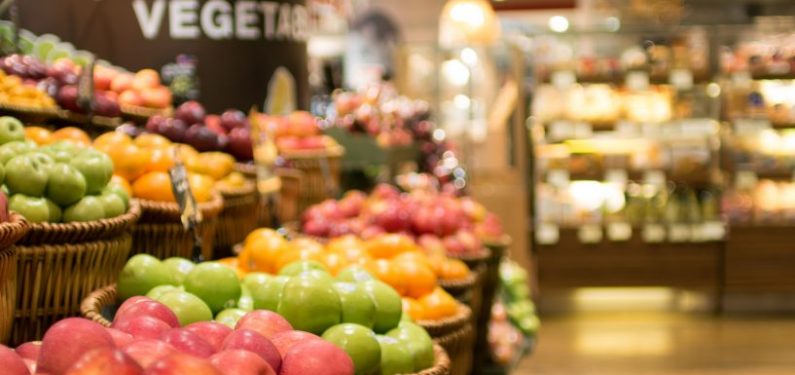 What is Product Liability Insurance?
September 12, 2019
Product Liability Insurance is an insurance coverage that is often overlooked by business owners. Oftentimes, it is even quickly brushued over by insurance agents when conducting an annual policy review. The reason for this is likely because Products and Completed Operations coverage is a line item that is often automatically included within the General Liability section of an insurance policy.
Nevertheless, for many businesses, it is one of the most important liability protections provided by their insurance policy. Businesses that receive significant foot traffic from the general public may first consider the immediate premises liability risks associated with their business operations. As such, businesses take the proper steps to keep exterior walkways and interior spaces free of hazards in order to create safe premises for the public to enjoy.
However, the potential risks do not stop there and businesses that are manufacturing or distributing tangible products have inherent liability risks associated with their operations. Product Liability Insurance coverage insures businesses for the potential of financial losses associated with their legal liability for bodily injury or property damage incurred as a result of the use of their products.
Who Needs Product Liability Insurance?
The short answer to "Who needs product liability coverage?" is most, if not all, businesses. If your business is in a service industry and doesn't produce or sell tangible products, the Completed Operations portion of this coverage likely applies.
Product Liability is Usually Included with General Liability Insurance
The good news for businesses is that this coverage is almost always included when purchasing a General Liability (GL) policy. However, the presence of this line item on your policy is not the end of the conversation. It is important to have a more detailed conversation with your agent so you ensure that you are appropriately covered.
For instance, if you manufacture alcoholic beverages, there may be exclusions for liability relating to these products within an un-endorsed insurance policy. You may need to purchase an additional liquor liability endorsement or purchase an additional stand-alone Liquor Liability Insurance Policy.
You May Need Umbrella Liability Insurance Too
The second thing that you should be sure to take into consideration is how potentially hazardous your product is and how expansive your production/distribution of that product has, or will, become. In other words, what are the inherent risks associated with your product and how many people will be using it?
The reason these questions are so important is that the size and scope of your business operations will help you to determine if your basic GL limits are adequate or if you will need Umbrella Liability protection, as well.
For example, if your company is a distributor of fresh produce and the logistics of your operations stretch across state lines with products ending up in the hands of thousands of consumers, it is imperative that you purchase additional limits of insurance.
The $1 million limit, which is the maximum on most GL policies, will become quickly inadequate if a widespread food-borne illness epidemic breaks out because of contaminated produce which you distributed. This is one of the reasons why you need umbrella liability insurance.
Other Concerns With Obtaining Product Liability Coverage
There are other considerations that are important to take into account when obtaining sufficient product liability coverage.
Product Liability Could be Excluded on General Liability
When purchasing a GL policy, it is not only important to be aware of exclusions on the policy, but also to be aware of situations where an insurance company may exclude product liability altogether.
In this case, your insurance agent will need to seek out product liability coverage from an Excess and Surplus lines market. This scenario is rare. But, in cases where insurance companies are not comfortable with the product liability exposures that are present, they may offer a package that excludes Products Liability coverage.
It's Important to Also Consider Product Recall Coverage
Another thing business owners need to be aware of is how their insurance policy will react when faulty or contaminated products are put out to market. The policy may pay for legal defense costs and damages incurred from the use of the product. But, the business owner may be responsible for the necessary recall process to get the product off the shelves before more consumers encounter bodily injury or property damage.
Some policies may include Product Recall coverage. However, sometimes this will be limited in its scope. The actual coverage may only provide payments for costs incurred to get the recall message out to the public. In other cases, recall coverage may provide the business owner with payment for the cost of the actual physical removal of the product from circulation. Far less common is the case where Recall Coverage reimburses the business owner for their financial damages resulting from the loss of the faulty products.
For this reason, it is important for businesses to have a Recall Plan in place as a part of their overall risk management procedures. Having a plan in place will result in the swift removal of the product from circulation, an effective messaging campaign to the public and, ultimately, the reduction and mitigation of claims and financial burden.
Product Liability is Essential Coverage
Product Liability coverage is one of the most important insurance coverages for many farms, especially those engaging in direct farm marketing, and businesses. It is even included on some home-based business insurance. In fact, Product Liability claims often have the potential to be some of the most catastrophic kinds of losses for small businesses.
This is yet another reason why small businesses should never forego affordable GL policies when they begin to conduct their business enterprises! It is also important to review and consider liability, including product liability, when it comes to business succession planning and insurance.
If you would like to discuss your commercial insurance needs in further detail, give one of our experienced agents a call at 1-800-537-6880 or 717-665-2283, or complete our consultation request form today.
Disclaimer: Information and claims presented in this content are meant for informative, illustrative purposes and should not be considered legally binding.