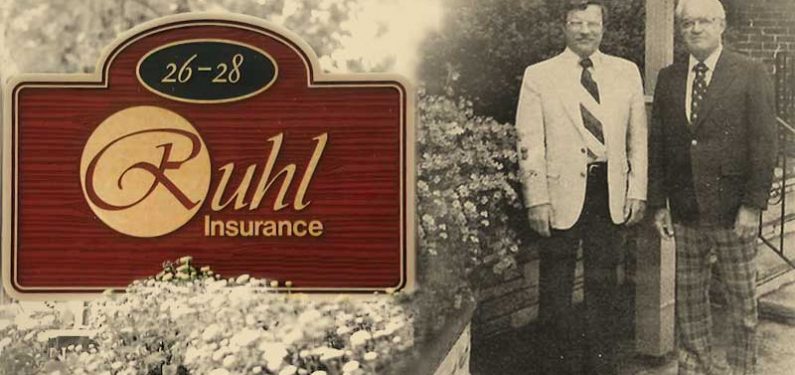 We Are Ruhl Insurance
Ruhl Insurance was founded by Jacob H Ruhl in 1943 on a creed centered around trust, respect, honesty, and integrity. We endeavor to conduct our business in such a way that these values remain evident. We hope it inspires you to ask us what it is that drives our purpose.
Over the past 75 years, the agency has experienced profound technological advances, challenging fluctuations within the insurance industry, and navigated perpetuation over multiple generations to become a leading family-owned agency in the Central Pennsylvania area.
Follow along with our corporate timeline and see how our small-town roots, coupled with some forward-thinking, continues to set us apart ¾ of a century after our founding.