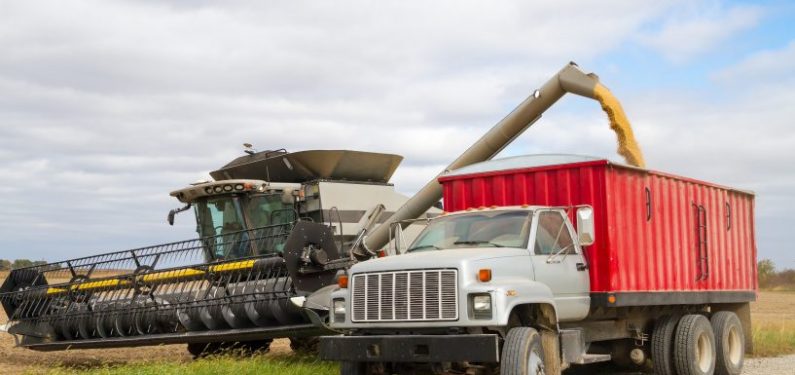 3 Reasons Why Modern Farms Need Pollution Liability Coverage
December 17, 2020
Farming and modern agriculture continues to grow and change at a rapid pace. The liabilities surrounding these modern operations also continue to grow, as does the litigious nature of our society. Pollution Liability entered the conversation around agricultural insurance offerings some time ago. And, it is an ever-growing concern that farmers and commercial operators are taking more and more seriously. Here are a few reasons why modern farms need Pollution Liability coverage and why it should be part of your farm or agribusiness insurance portfolio:
1. Most Farms Have Multiple Locations
In today's day and age of agriculture and animal husbandry, multiple farms in multiple locations are being consolidated under one ownership. Travel between farms with equipment, such as tractors, sprayers, harvesters, and bulk manure tanks, increases the potential for a pollution claim.
Imagine an accident with a piece of equipment that results in a fuel leak, or the overturn of a bulk manure tank into a waterway. One of the things people don't know about farm insurance is that it can cover multiple locations and can also cover any damage to equipment in an accident.
But, standard coverage usually doesn't extend to certain types of additional consequences of those accidents. Without pollution coverage, the financial ramifications of these accidents can be devastating to a farming operation.
2. Urban Sprawl is a Consideration
Another one of the reasons why modern farms need Pollution Liability is urban sprawl. The dynamics of the countryside are ever-changing and farmland is becoming a scarce commodity in many areas that used to be primarily rural. Now, entire farms are being turned into housing developments that butt-up to fields and productive agricultural properties. Wells are located in close proximity to crop fields and pastures. This makes responsible pest management and communicating with neighbors even more important.
Nitrates from manure that is used as fertilizer can enter the wells of these residential properties, or accidental chemical overspray could lead to thousands of dollars of damage to lawns and landscaping. The proximity in which farming occurs to the general population, and potentially more litigious neighbors, in our modern era creates an inherent need for pollution liability coverage. In fact, including Pollution Liability coverage on your policy is one of the ways farmers can avoid frivolous liability claims.
3. Cleanup Costs Can be Substantial
Not all Pollution Liability coverage provides coverage for the cost of cleaning up the pollutant. This is an important distinction to keep in mind. However, the most robust of Pollution coverages do provide a limit of insurance to clean up the pollutant on the farmer's premises.
Make Sure a Clean-Up Provision is in Your Pollution Coverage
This is an important aspect to consider when purchasing Pollution coverage because the damages paid to a third party from the Liability portion of the pollution coverage may only be part of the overall picture. If the pollutant is not mitigated, the damages can continue to occur. Without a clean-up provision in the pollution coverage, these types of costs can result in a large out-of-pocket expense for the farmer.
Pollution Liability is an Essential Part of a Comprehensive Insurance Plan for Your Farm
These are just a few of the reasons why modern farms need Pollution Liability coverage. Pollution coverage is part of a comprehensive insurance plan for your farm operation. Some farm insurance companies may provide this type of coverage automatically, with its pricing being built-in to the policy premium, while others will require the policyholder to purchase it through a policy endorsement.
What each company provides within their Pollution Liability coverage can also vary, so be sure to ask a knowledgeable independent agent about the potential differences in coverage when you receive a coverage quote. The good news is Pollution Liability is not an expensive coverage to add to your Farmowner's policy. It can be far more expensive to forego this valuable protection and end up needing it down the road. So, be sure to include your questions about Pollution Liability in your conversation with your insurance agent.
For more information about the policies and coverages available to protect the property and financial assets of your farming operations, be sure to give one of our licensed and experienced independent agents a call at 1-800-537-6880 or 717-665-2283. Ruhl Insurance has been a provider of comprehensive insurance plans for our agricultural community since our founding in 1943.
Disclaimer: Information and claims presented in this content are meant for informative, illustrative purposes and should not be considered legally binding.