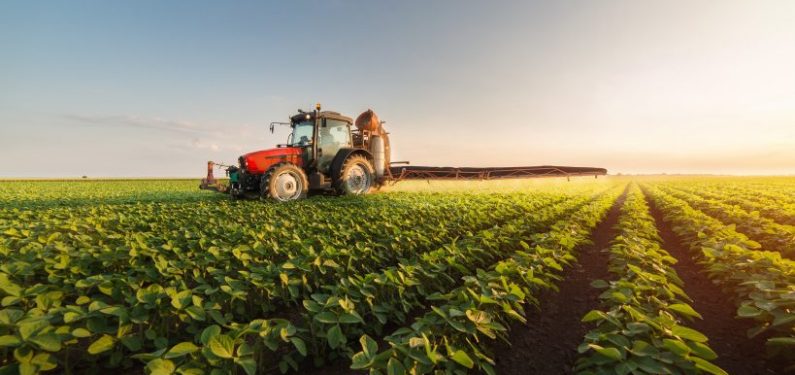 Loss of Business Income and Extra Expense Coverage: The Insurance Coverage Farmers are Forgetting
July 25, 2019
Ask any business owner what kind of insurance coverage they need and you will probably get a pretty standard answer. In general, the types of coverages that typically come to mind are general liability, auto, and property insurance for buildings and equipment. These are all important coverages and they provide protection for a large portion of the potential loss exposures present for most businesses.
However, there are certain, important elements of a business that these coverages do not protect alone. A working farm is no different from other types of commercial businesses in this respect. Unfortunately, it's even more common for farms to be lacking coverages in some crucial areas. One of these areas is income protection. Loss of Business Income and Extra Expense Coverage are important coverages that aren't on the radar of many farmers and are included in the Farmowners Insurance Policies of even fewer.
What is Loss of Business Income and Extra Expense Coverage?
Loss of Business Income Coverage
By itself, Loss of Business Income Coverage provides protection from financial losses incurred by a farmer as a result of the occurrence of another covered cause of loss. It is not protection against changes in markets, commodity prices, or other economical variations that affect the cash flow and net income of the farm operation. It is one of the important types of insurance for contract livestock and poultry growers as well.
Extra Expense Coverage
Extra Expense Coverage provides a farmer with a claim payment when, due to a covered cause of loss, they incur additional expenses to keep their operations going during a loss. It will also provide assistance when restarting said operations after a covered cause of loss causes them to experience additional costs.
Building Insurance is Important, But Might Not be Enough
Many farmers consider their loss exposures and conclude that covering their buildings for losses due to fire, windstorm, collapse due to the weight of ice and snow, lightning strike, etc. is sufficient coverage for their operation. After all, what they need most is a way to replace the lost building, especially if it is essential to their operations and farm income so that they can keep farming. Without insurance, a loss to these buildings could either equate to a farmer folding their operations and selling the farm or incurring an additional, large debt load when they must take out a loan to rebuild the lost property.
Without insurance, the best-case scenario is that the farmer has enough money in the bank to rebuild the structure without needing to take out a loan. This impacts their operating cash flow, credit load, and debt load the least. But, it is still less than optimal in the sense that this scenario undermines their financial security by depleting cash on hand or investments that may have been earmarked for retirement funds down the road.
Given the above, most farmers understand the necessity of insuring buildings. And, if the farm was purchased via a mortgage, many banks will require building property to be insured. Banks want to make sure that the property collateral for the mortgage they write is secured. They don't want a scenario where the value of the property was supported by the buildings present and then those buildings are lost with no way of replacement without additional loans. However, many banks, and farmers alike, don't consider the ramifications to revenue streams if a building, that is quintessential to farming operations, is lost.
How Loss of Business Income and Extra Expense Coverage Help
In the current age of farming and agricultural operations, many farmers are heavily leveraged in terms of finances and the debt load they are carrying. Farmers who have a large mortgage or other loan payments should be the first to consider Business Income and Extra Expense Coverage.
Pay Bills and Protect Credit Score
At times of loss, mortgage bills do not cease to arrive in the mailbox. If a building, which generates revenue for the farm, is lost, the farmer may be left without the means to fulfill their payment obligations to their lender. Even when lenders make special exceptions for farmers who experience losses, credit scores can be impacted, which may have consequences when the farmer is looking to secure another loan in the future or buy a new piece of machinery on credit. This is just one reason why it is important to consider Business Income protection.
Keep Vital Employees
Business Income coverage also can provide payments, after a loss, to keep key personnel on payroll. Imagine a dairy farmer who has a herdsman who is vital to the management of their cows and overall operations. If a loss to the dairy complex occurs and the farm is non-operational for the better part of a year while reconstruction occurs, and possibly the purchase of replacement cattle, the dairy farmer may not have the means to pay key employees their wages. Plus, they may not have work for them until the milking complex is rebuilt.
After the complex is reconstructed and replacement cattle are added to the herd, it will be more essential than ever to have kept key, dedicated employees in the operation. This time of transition and the restarting of operations will require expertise and competent employees. Without Loss of Business Income Coverage, farmers may need to lay off these key employees because of the lack of revenue generation on the farm during the rebuilding phase. This can have severe impacts on the future operations and success of their farming ventures!
How Does Extra Expense Coverage Help?
Let's consider that the same dairy operation suffers a loss to a non-revenue-generating building on the farm. A good example of this would be a roof collapsing on a heifer barn. The dairy farmer might lose a few heifers in the loss, and hopefully, they had coverage on their policy to pay them for the loss of cattle.
The good news is that the barn is covered for collapse and the majority of the heifers are unscathed. However, the free-stall barn has been rendered non-operational due to the roof collapse and the farmer needs to go somewhere with the remaining heifers. There are significant costs associated with this, starting with potential trucking fees and perhaps the farmer ends up renting a barn from a nearby neighbor to house their heifers while the damaged barn is rebuilt. Maybe the farmer must use a contract grower to feed the heifers until they freshen and are put into the production herd.
These are extra expenses to their dairy operations that could present a significant financial burden that goes beyond the loss of an important structure. By having Extra Expense Coverage in place, the farmer in our example could receive a claim payment to reimburse them for these additional expenses, which have become necessary for the continuation of their dairy operations.
Conclusion
Business Income and Extra Expense Coverage are available as endorsements on most Farmowners and Agri-business insurance policies. How each company offers the coverage or structures the endorsement is varied. A conversation with an experienced independent agent who has expertise in agricultural insurance is needed in order to determine the Business Income and Extra Expense exposures that are present within your specific farming operation.
Coverage can be tailored to your needs and a policy that includes this type of protection offers farmers much more comprehensive insurance protection. If you would like to discuss the business income and extra expense coverage options available to you, give one of our agents a call today at 1-800-537-6880. Ruhl Insurance has been proudly insuring farm and agricultural operations since the company was founded in 1943!
Disclaimer: Information and claims presented in this content are meant for informative, illustrative purposes and should not be considered legally binding.