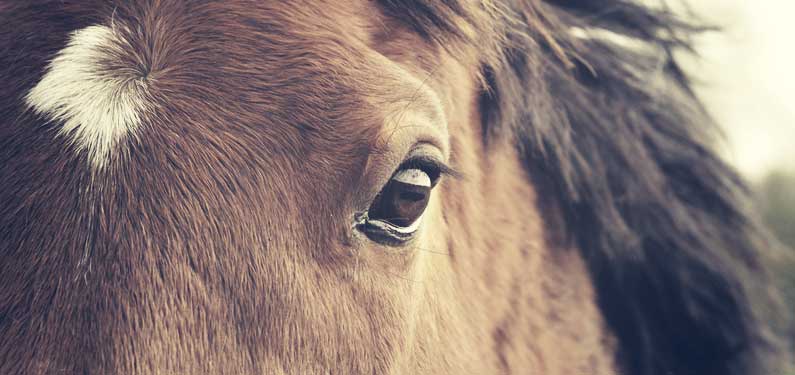 Request a Free Consultation
Livestock Mortality Insurance
Many of the animals you own may involve a substantial financial investment. Mortality insurance provides "life insurance" for those animals. Mortality protection is available for many different species including horses, livestock, and dogs. Rates often vary due to age and use of the animal. Along with Mortality Protection, Major Medical Coverage and Health Insurance can be added for an additional premium. Other protection can be added such as loss of use, stallion infertility, etc.
Frequently Asked Questions
I have my horses covered on my Farmowners policy, why do I need a mortality policy?

Coverage for horses or cattle under a Farmowners policy is on a limited perils basis, meaning several named causes of loss are the only thing your horse is insured against. Most times these include fire, lightning, collapse of building, attack of wild animals, electrocution, and a few others. Per head limits also apply in most cases. Some Farmowners insurance policies will only give a maximum amount of $1,000/horse.

A Mortality policy is written as an All-Risk type of coverage and provides coverage for more causes of loss, including illnesses like colic, which would not be covered on a Farmowners insurance policy. A Mortality policy is also written on an agreed value, meaning the insurable value is agreed upon at the beginning of the policy and you can insure an individual horse for $10-20-30,000 or more if you can substantiate that value.

How is my Equine Mortality Insurance premium calculated?

Equine Mortality insurance premiums are calculated as a percentage of the total insured value of the horse. The rate is dictated by several factors including the horse's age, usage, and breed.

My Horse is 16 years old, can I buy an Equine Mortality Policy?

Yes, you can insure horses in the older age bracket. However, it can get expensive. An "overage" surcharge is applied, and typically the surcharge increases each year after the horse turns 15. Some companies restrict the availability of full major medical coverages to horses over a certain age and only offer surgical coverage. Ask about the options different Mortality insurance companies offer.

What is Major Medical Coverage?

Major Medical coverage is like Health insurance for your horse. Mortality insurance is your horse's Life insurance. Major Medical coverage is an endorsement that is written in conjunction with an Equine Mortality policy and can provide payment for veterinary bills you incur in the event that your horse is ill or injured. A deductible will apply for each occurrence and there are typically different options of coverage you can purchase. Some companies will limit how much major medical coverage you can buy based on the Mortality Limit you have your horse insured for. Other companies will only provide major medical options for horses insured to at least a certain minimum limit.

What is the difference between medical and surgical colic?

A medical colic is anything that is diagnosed as colic, even if the vet does not perform surgery. Giving mineral oil and IV fluids to a horse in the beginning stages of colic does not constitute a surgical colic. Surgical colic is exactly what it sounds like. Once a horse needs to be operated on for any type of colic, it is considered surgical.

A colic could start out as medical and become surgical. Most companies provide an automatic limit of coverage for surgical colic within the Equine Mortality Policy. You don't have to purchase this separately, but it is important to note that the coverage does not apply to a medical colic. A Major Medical coverage endorsement could provide you with coverage for a medical colic, but only for expenses above the deductible amount on the policy.

Can I insure my horse for more than I paid for it?

Yes, you can insure your horse for more than you paid for it. You will need to fill out a value substantiation form and provide some evidence that your horse is worth the amount above purchase price. Read our blog about substantiating the value of your horse .

Can I insure a herd of cattle?

Mortality insurance for herds of both cattle and horses is available. Usually, you will receive a discounted rate and a deductible will apply to any loss. On an Individual Mortality policy, a deductible typically does not apply to the mortality portion of your policy (only Major Medical carries a deductible); however, you may realize a rate reduction of several percentage points in exchange for a deductible. We have found that herd coverage, and the cost savings it offers, makes more sense for cattle than it does for horses, however, the program is available for both species.