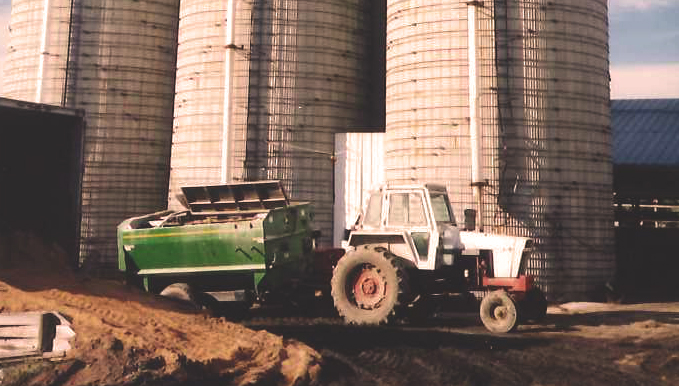 Request a Free Consultation
Farm & Agribusiness Insurance
Agriculture is an unpredictable venue. For Farm and Commercial Agribusiness owners, agricultural insurance is important, and in many cases, required in order to protect their investments and hard work. From the family farm producer to the larger integrated operations, the hazards are varied and complex. Most operators cannot afford the risk of unforeseen disasters that may occur.
A farmowners or Agribusiness insurance policy will protect you in an event of property damage to your home or agricultural buildings such as a fire, windstorm, vandalism, snow and ice, theft, and collision while also providing important liability insurance coverage for both you, personally, your farming operations, and many other business ventures you choose to pursue.
At Ruhl Insurance, we are able to offer coverage for a wide berth of agriculturally related exposures through the reputable companies we represent. Because of the complexity of the agricultural environment, it is an absolute advantage to employ an independent insurance agent to receive the benefit of access to multiple insurance markets. Contrary to other types of homogeneous risk, no two farms or agricultural-related operations are the same. Thus, the needs of one insured to another vary significantly.
Whether you need a Farmowners policy to cover your 'traditional' farming operations, an Agribusiness policy to insure your property and liability exposures for a Commercial Agribusiness venture or an equine mortality policy to protect the latest investment in your breeding program, Ruhl Insurance is able to help you fill your insurance needs through multiple companies and coverage options. Because of the unique nature of agricultural-related insurance products, it is of significant benefit to our insureds to be able to work with an agency with experience in the farm and ag industry.
At Ruhl Insurance, it is our goal to provide you the best value through the relationship of coverage, price, service, and, most importantly, fair and accurate claims settlement. Through this approach, we strive to take Agricultural Insurance out of the commodity bin and place it squarely on the shelf next to the other business and risk management tools you employ.  Every partnership at Ruhl Insurance is aimed at providing you with a valuable, yet affordable, asset to your operation.
Have questions about farm insurance coverage? Request a quote online or call (717) 665-2283 to speak with an agent.