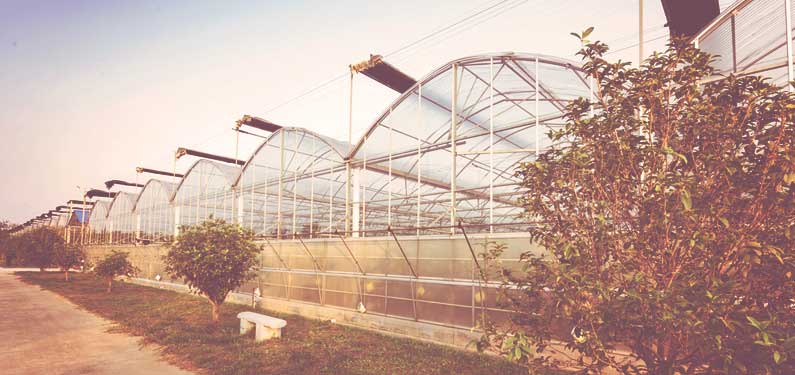 Request a Free Consultation
Nursery/Greenhouse Insurance
Whether your business is a nursery, retail garden center, or greenhouse grower, you put a lot of time and effort into maintaining your plants, which makes it essential that you are protected from any disasters that may occur. Our nursery and greenhouse insurance products are designed to protect your most valuable assets, employees, and property. Our carriers have specialized programs that can fit all sizes, and our experienced agents will work closely with them to guarantee that your exposures are covered.
Greenhouse Coverage
Most losses in this industry are due to Mother Nature, making it critical to have an insurance plan in place for unpredictable outcomes that may occur. These plans should include all of the most common liabilities that may arise from severe weather, as well as fire, theft, or damage to the greenhouse structure.
Eligible exposures for greenhouse insurance include greenhouse growers, nursery growers, independent garden centers, urban farms, sod farms, and florists.
Greenhouse Insurance Includes:
In addition, special coverages are available for risks inherent to the industry:
Coverage for buildings, greenhouses, and crops for any losses due to fire, wind, collapse, hail, failure of utility services, and boiler or equipment breakdowns.
Wind and hail coverage for outdoor plant inventory up to $250,000.
Market value coverage on losses of greenhouse crops.
Coverage limits tailored to seasonal fluctuations of crop and inventory.
Protect Your Greenhouse
Claims such as these can be very costly to your company. This is why having an agent who knows the industry can help save valuable time and money. Our agents possess the knowledge and experience to customize a plan designed specifically for your green business. Give us a call today to discuss your options!
Frequently Asked Questions
I do some snow plowing in the winter, am I covered for that?

Each year more and more carriers are excluding snow removal from liability policies. If your insurance provider does not know about the snow removal, there is a possibility that you may not have coverage if there is an exclusion on your policy for such activity. In this case, any loss arising from the removal of snow would have to be paid out of pocket. Ruhl has many carriers that are able to cover this aspect of your business.

Why do I have to insure my buildings to 80% of their replacement cost?

Most Commercial Insurance policies will require buildings be insured to at least 80% to receive replacement cost. If the buildings are insured for less, the loss could be settled on an actual cash value basis. Additionally, it is important to have buildings insured within 80% of replacement cost in order to receive replacement cost for partial losses, like roof damage. When insuring large commercial buildings which may have little to no risk of total loss, carriers will require the building to be insured at 80% of replacement cost so that they are charging the appropriate amount of rate for the exposure they are underwriting.

For example, imagine a 10 story office building with each floor costing $1,000,000 to build. The risk of a fire sweeping through the whole building is minimal. Knowing that the probable fire loss would likely be limited to 2 floors, the insured decides to insured the building for only $2,000,000. In this case, the $2,000,000 could be "floated" from one floor to the next. The insurance company's risk of loss remains the same, but the amount of insurance premium the have collected is 25% of the $8,000,000 co-insurance amount. The building rates the insurance company charges are not calculated in a way to sustain this exposure/premium ratio and so solvency issues for the company could eventually become a problem when this scenario is extrapolated over a large sample size.

What is the difference between Replacement Cost and Actual Cash Value?

Replacement cost is the total cost to rebuild the insured structure from the ground up (not including foundation) while actual cash value is the replacement cost minus depreciation. Ex. A $20,000, 40 year roof that is 20 years old at the time of loss has an actual cash value of $10,000.

I hired part time or seasonal help, do I need Worker's Compensation insurance?

You are required by law to carry Worker's Compensation insurance if you employ labor in your business. An exception exists for employers with workers classified as agricultural employees if employing one person whom earns less than $1200 in a year and works less than 30 days in a year. There can be heavy fines and penalties if it is discovered you have employees and do not have Worker's Compensation coverage. You also lose the right to certain common law defenses (which you would have been afforded had you carried a worker's compensation policy) if there is a lawsuit. Ruhl Insurance has many carriers that are able to provide Worker's Compensation coverage at a very competitive rate.

I pay my employees with a 1099, why do I need Worker's Compensation?

The key word here is employees; the fact that you pay workers on a 1099 doesn't automatically exclude you from Worker's Compensation mandates. Whether or not you are required to carry Worker's Compensation depends on if you have established an employer/employee relationship. Paying workers by the hour instead of by the job, workers having no risk of financial loss within the performance of a job, dictating a worker's hours or their coming and going, or a worker using your equipment to perform the work all are situations that define an employee, not an independent contractor.