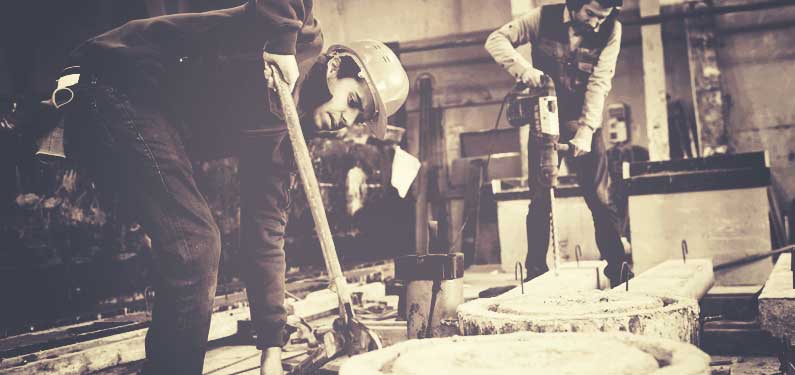 Request a Free Consultation
Bonds
Bonds are often a requirement for many businesses in order to reinforce promises made to their clients. Depending on the type of business, specific types of bonds will be required or recommended. Ruhl Insurance offers a variety of Surety Bonds to fit your specific needs, such as: Contract Bonds, License and Permit Bonds, Public Official Bonds, Court Bonds, Fiduciary Bonds, and Miscellaneous Bonds.
What is a Surety Bond?
A Surety Bond is a promise to pay one person or company if another person or company fails to meet the terms of a contract, protecting the recipient in case the contract is not fulfilled.
The Three Parties Involved in a Surety Bond
Principle- the business or person who will be performing the work/contract obligation. The principle buys the bond.
Oblige- the government agency or business (recipient) that the work will be performed for
Surety- typically the insurer, issues the bond and financially ensures that the principle's obligation is fulfilled
Contract Bonds
Contract Bonds are needed in order to bid certain projects.
Types of Contract Bonds Ruhl Insurance Offers:
Bid Bond
Performance Bond
Payment Bond
Maintenance Bond
Miscellaneous Bond
License and Permit Bonds
License and Permit Bonds are needed when any licenses or permits are required for a job/project.
Types of License and Permit Bonds Ruhl Insurance Offers:
Auctioneer Bond
Real Estate Broker Bond
Liquor and/or Beer Bond
Electrician Bond
Plumber Bond
Fuel Dealer Bond
Gasoline Tax Bond
Home Improvement Bond
Public Official Bonds
Public Official Bonds are needed for public officials to guarantee their duties are performed faithfully and honestly.
Types of Public Official Bonds Ruhl Insurance Offers:
Tax Collector Bond
Notary Public Bond
Constable Bond
Treasurer- State, County, City, School Board Bond
Clerk of Court Bond
Fiduciary Bonds
Fiduciary Bonds guarantee that a person appointed by the courts to handle the affairs of another person will be faithful in their duties.
Types of Fiduciary Bonds Ruhl Insurance Offers:
Administrative Bond
Trustee Bond
Guardian Bond
Have questions about which bonds are right for your business? Visit our contact page or call 717-665-2283.
Frequently Asked Questions
Why do I need a surety bond?

Most bonds are required by a third party to assure compliance with regulations and/or faithful performance of duty.

How do I qualify for the prospective bond?

This varies depending on the type of bond and the amount of bond. At a minimum, the bond company may obtain a credit report for you. For larger bond amounts and construction projects, you may be required to submit financial statements and bank reference data for the underwriter's consideration.

Who benefits from a bond?

Bonds are required to protect the party requesting the bond from a financial loss caused by your actions or failure to properly perform a duty.

What happens if a claim is filed against my bond?

If a claim is filed against the bond and you are found to be at fault, the bond company will make the required restitution to the client or government entity that required the bond. Unlike other insurance contracts, the bond company will then seek reimbursement of the amount paid from you.

What information is required to set up a bond? How long does it take?

Most bonds, other than contract bonds, require just your personal information (home address/social security number) to allow the carrier to obtain the credit information needed, and can be reviewed/approved within a day or two. Larger bond amounts, especially construction bonds, may require more time. The bond company may require financial statements, bank references, and information on other work on hand for review prior to final approval. You will also need to supply information on the project and any penalties built into the contract for delays or guarantees of completion times.