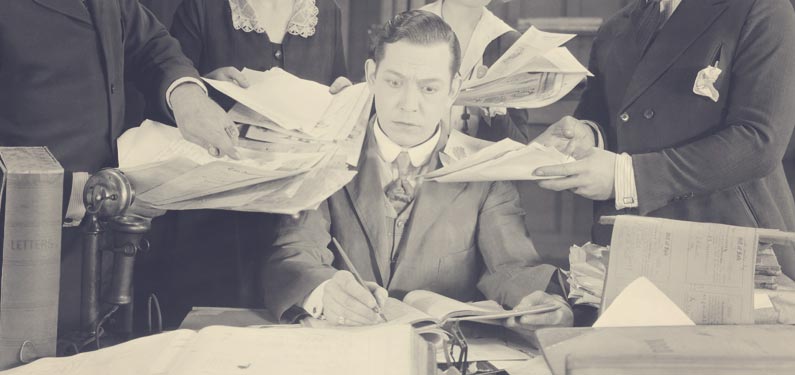 Request a Free Consultation
Business Risk Management
Insurance and risk management go hand in hand. Part of a business's risk management portfolio should include the contractual transfer of risk to another party via an insurance policy. Comprehensive risk management, however, goes beyond insurance. A proper risk management program evaluates the financial burdens that unfortunate losses place on businesses. Likewise, the assessment of a loss' probability is another important component of a thorough risk management approach.
Risk Management is Good for Your Business
Risk management is a mutually beneficial practice that helps insurance companies control loss ratios while assisting clients in the mitigation and avoidance of unnecessary risk. Implementation of best practices and procedures arising from a proper risk analysis can lead to claims frequency reduction, reduce business downtime should a loss occur, improve worker's compensation modification factors, and increase the acceptability of risks to insurance markets.
Risk Management Can Provide Premium Savings
Financial evaluation of the impacts of maximum possible and probable losses can also help to save premium dollars by uncovering areas that can be managed through self-insurance of the risk of losses.
For example, something as simple as taking a higher deductible, if it is uncovered that your company would be able to afford the additional burden at loss time, can be just one premium savings practice that can keep more operating dollars within your company without giving up the coverage it needs for catastrophic loss occurrences.
Comprehensive Risk Management programs can also include OSHA training seminars and instruction on OSHA recordkeeping practices or even provide services that manage those records for your company.
Risk Management Services
Because risk management evaluates insurance programs, safety and best practices, property and liability loss exposures, OSHA regulations, and even self-insurance, it is a vital aspect of business plans for all sizes and types of operations.
At Ruhl Insurance, our Partnership with Keystone Risk Managers allows us to integrate valuable risk management solutions into our clients' portfolios. These services include, but are not limited to, the following:
Safety Program Implementation to Reduce Losses and Improve Employer Modification Rate
Worker's Compensation Cost Reduction
Commercial Insurance Consulting
Audit Support
Claims Advocacy Consulting Services
Safety (OSHA) and Loss Control Consulting Service
On-Site Loss Control Inspections
Risk Management For Your Business
Your company can realize many benefits from working with an agency with risk management experience that is able to help walk you through an evaluation process and uncover ways that you can protect your business from crippling losses while getting the most value out of your insurance policies. Contact the experienced agents at Ruhl Insurance to start a conversation about appropriate risk management practices for your growing business.
Frequently Asked Questions
Isn't risk management only necessary for extremely large corporations?

No, Risk Management is right for any organization that wants to proactively manage their risk exposures and develop effective workplace safety programs to reduce claims, losses, and associated costs.

Can risk management pay for itself?

Certain Risk Management services help you easily manage all of your insurance-related responsibilities, and quickly improve worker safety and increase worker productivity. This can help your organization reduce the time they spend organizing all of the documents needed to report claims, track incidents, and ensure compliance with regulatory bodies. Increasing your efficiency and productivity saves you money. Risk Management can assist your company in mitigating loss exposures and reducing claims frequency which can positively impact your Worker's Compensation Experience Modification Rate (EMR), as well as keeping your Property and Liability Insurance premiums in check.

How do I begin the risk management process? 

Ruhl Insurance has agents experienced in the development and implementation of Risk Management programs for many types of businesses. In addition, our relationship with Keystone Risk Management provides us with an immense amount of information and resources that we can leverage on behalf of our clientele. Contact us to begin the conversation and our team will help you navigate the Risk Management process.

Is risk management only for worker's compensation?

No, Risk Management can provide SDS (Safety Data Sheets) Management services and ensure these documents are kept up to date, protect your workers through OSHA and GHS compliance, lower your risk, and comply with the Right-To-Know standards. It can provide a calendar of risk management courses, including OSHA training courses. Risk Management services can help reduce insurance costs, increase workplace health and safety, and manage compliance through a comprehensive risk management program to ensure employees are safe at work while also addressing significant loss exposures in other areas of your business that must be addressed.

What sort of voluntary risk control activities can I implement into my business?

Providing an emergency action plan training course that covers emergency action plan development in the workplace is a good place to start. Another great starting point is to implement online webinars on topics such as OSHA compliance, employee safety and health evaluations, etc.

Why should I be working with an agent who has risk management experience?

Selling an insurance policy is only part of what an experienced insurance agent should be providing. Many agents also provide certain necessary risk management services, on an ongoing basis, to their clients. These services include things like an annual review of workers compensation Experience Modification Rate or "EMR" factor, help with claims management procedures, contract reviews, as well as offering advice on insurance provisions, etc. Agencies providing a comprehensive and consultative approach to selling insurance even have outsourced Risk Management service partners available, who are masters of knowledge, with the background and ability to provide all of the above-mentioned services. These partners can be included in the conversation to ensure that you are receiving the kind of thorough and dedicated service your business requires.