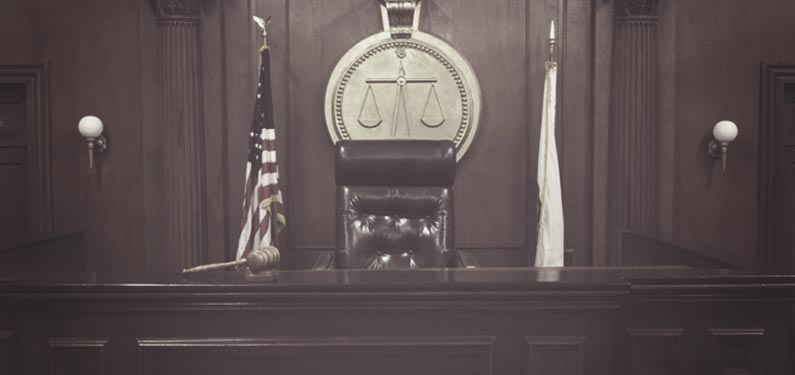 Request a Free Consultation
Business Umbrella Insurance
Umbrella insurance provides an extra layer of protection when your primary business insurance is not sufficient. That being said, it does not mean that your primary policy is inadequate for any typical losses. An umbrella policy is put in place to cover those unusual losses that exceed the underlying policy limits.
Without this protection, if a loss occurs that goes beyond your underlying limits, all of the excess expenses will come right out of your own pocket. As a business owner, applying that extra layer of protection could be a necessity in order for you to guarantee your business is entirely covered if any unforeseen disasters occur.
Business Umbrella Coverage Provides Extra Protection
Every business, no matter what industry, is subject to a potential devastating claim from an unforeseen circumstance. An umbrella liability policy will provide an "umbrella" of protection in addition to the general business liability insurance you already have.
For example, if someone falls on the property of your business because the walkway wasn't shoveled, their medical costs might be more than your general liability coverage. If you can't afford to pay out of pocket for what your liability insurance doesn't cover, then commercial umbrella coverage may be ideal for you. In addition, having umbrella coverage in place can help keep the premiums of your other policies lower.
What is Covered Under a Business Umbrella Policy?
Bodily Injury
Property Damage
Personal Injury
Defense Costs and Attorney's Fees
Limited Contractual Liability
Business Owner's Liability
Business Auto Liability
Employer's Liability
Why Ruhl Insurance for Umbrella Insurance
Ruhl can help you find an umbrella insurance policy that is unique to your business and industry. As an independent agency, Ruhl can help you find the best policies for your business, allowing you to work with one agency for all of your insurance needs. To speak with an agent about business umbrella insurance and other policies, call 717-665-2283 or visit our contact page to request a quote.
Frequently Asked Questions
What does Umbrella Liability Insurance cover?

An Umbrella Liability Policy can provide an additional layer of liability coverage above what is available on your underlying policy. For example, many liability policies may only offer coverage for $1,000,000 per occurrence for bodily injury or property damages which are caused by your negligence. By purchasing an Umbrella Liability Policy, you can add additional liability limits to both your occurrence and aggregate limits.

What risks am I taking if I do not have Umbrella Liability Insurance?

Many businesses today carry limits of insurance on their underlying liability policy of $1,000,000 per occurrence and $2,000,000 aggregate (total of all claims in a policy period). In the litigious society that we currently live in, these limits may leave a business exposed in the event of a catastrophic liability claim. If you operate a successful business of any size, public perception is often that the business is capable of absorbing large claims. This may, or may not be true. Injury lawyers can quickly assess a business's asset volume and this can be brought into consideration when they seek a settlement amount. Having to liquidate assets to pay a liability claim can be detrimental to your business and affect whether or not you are able to perpetuate the company into the next generation. Claims that exceed underlying policy limits could severely limit operating capital and liquidating assets can be detrimental operationally as well.

How much coverage do I need?

When determining an adequate liability limit, a good starting point for most businesses is to calculate asset volume. You don't want to have to liquidate assets to pay liability claims so an Umbrella Insurance Policy can be a cost effective way to protect what you have worked hard to establish. Other considerations may be the kind of business you are engaged in and the possibility for a wide spread loss. If you own a food distribution company, contamination claims could affect many people. Even if your business is small and doesn't have much asset volume, you may still elect to purchase a higher Umbrella Limit because of the possibility of larger claims. Having adequate liability limits in place can help to keep your business afloat in the event of a crisis.

How much will it cost me?

Umbrella Liability policies are relatively cheap when compared with other types of insurance. Several factors come into play when determining an Umbrella premium. The number of underlying policies that are covered by the Umbrella is the biggest driving factor, and then, what those underlying policies cover is the next consideration. If you have a large vehicle schedule on your business auto policy, your Umbrella premium may be higher than a company who only has one or two vehicles. Likewise, a company with numerous heavy trucks on their business auto policy may see a higher cost for an umbrella than a company with only private passenger autos. Purchasing an umbrella policy that doubles your liability limit will not double your insurance costs, however, and purchasing additional millions in coverage limit becomes cheaper because the likelihood of using the additional layers of coverage is reduced statistically. For example, statistically, fewer claims will reach a $2 million Umbrella Policy than a $1 million Umbrella Policy, so the additional million in coverage can be bought for a fraction of what the first million dollars of coverage cost.

Does Umbrella Insurance cover floods?

Contrary to the name, Umbrella's don't have much to do with water. Flood insurance is something you buy to protect your own property from a flood. An Umbrella Liability Policy is a type of insurance coverage that protects you against 3rd party claims brought against you due to your negligence causing property damage or bodily injury. However, if you hit a building with a vehicle and caused a pipe to burst and that building flooded and the amount of damage exceeded your underlying business auto limit of liability, an Umbrella Liability could pay for the damages that were over your auto insurance limit. Umbrellas "sit over" underlying policies like Commercial Liability or Business Auto, which is where this coverage gets its interesting name.