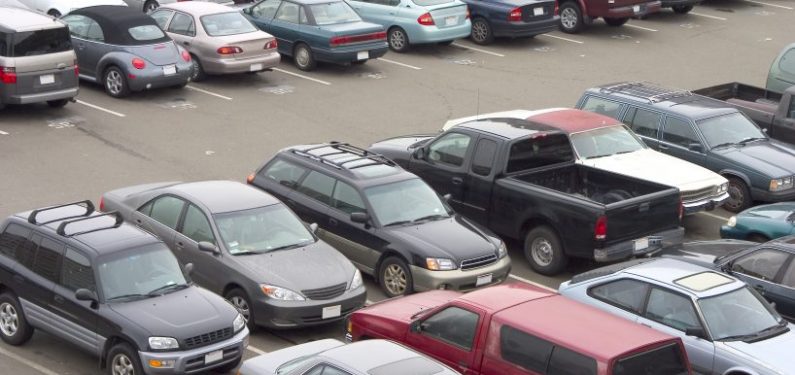 4 Common Car Insurance Myths
November 26, 2020
There is a lot of misinformation that exists pertaining to the subject of insurance in general. Of all the types of insurance, auto insurance is possibly the one that has the most "myths", misinformation, and misconceptions surrounding it. Here are some of the most common car insurance myths:
Myth #1 – Red Cars Cost More to Insure
One of the most common car insurance myths is that the color of your car affects your rates. It's difficult to say exactly where this myth got started or how it got any momentum. But, to put it plainly, the color of your car does not affect your insurance rates. Perhaps this false notion was tied into the idea that police officers target red vehicles at a disproportionate rate for traffic infractions such as speeding?
While it is true that your driving record, in terms of violations or at-fault accidents, affects your rates when receiving an insurance quote, the color of your car doesn't matter. If you have a perfect record and drive a red vehicle and someone driving the same model in blue has three speeding violations and an at-fault accident on their record, their quoted rate will be higher than yours, all other things being equal.
Myth #2 – Comprehensive Coverage is Complete Protection
The term "full coverage" on a car insurance policy references the presence of both Comprehensive and Collision auto coverage on the policy declarations page. While it is true that Comprehensive coverage offers protection for a wider variety of causes of loss, such as falling objects, animal collisions, fire, water damage, etc., it does not provide you with protection for damage that your vehicle sustains in a collision.
If you are in an accident with your vehicle, aside from contacting an animal, you will need to have Collision, or Physical Damage, coverage on your policy in order to receive a payment from your insurance carrier for the cost to repair the damage to your car. If someone else is at fault in the accident and strikes your vehicle with theirs, you may be able to collect payment for the damage of your vehicle from their policy's property damage liability.
Of course, that is assuming the other party indeed has an active insurance policy, or a high enough property damage liability limit to cover the extent of the damages your car sustained in the accident. In No-Fault states, all you may be able to collect from their policy is the cost of your Collision Coverage deductible, with the remainder of the claim payment coming from your own policy. In this scenario, if you only have Comprehensive coverage on your policy in this scenario, you could be looking at an unpaid claim.
For lower value or older vehicles, it may be a good choice to only purchase Comprehensive coverage for your vehicle or to remove Physical Damage coverage from an existing policy, if the vehicle value is so low that it doesn't make sense to spend several hundred dollars per year to purchase collision coverage.
This decision should be made on a case-by-case basis when customizing your car insurance policy and with the assistance of a trusted independent agent so you can properly weigh the options and determine the cost-effectiveness of the Collision coverage against your vehicle's actual cash value.
Myth #3 – Shopping Your Car Insurance Every Year is the Way to Get the Best Rate
There are prime times to consider shopping for car insurance. But, contrary to popular belief, it isn't always in your best interest to shop for new car insurance every year. While it is a good idea to periodically ask your independent agent to check the market and ensure that you are getting the best rate and coverage combination, shopping your insurance every single year can have unintended consequences.
First, insurance companies often reward loyalty through discounts that are available to insureds who have held a policy with them for a certain period of time. If you are constantly moving from company to company, you may never be able to take advantage of loyalty discounts that end up saving you money over time.
Some companies may also add a loss-free discount after a certain number of years if the customer has been insured with them and remained claim free. This may or may not be available to new insureds. So, in some cases, you might have to be insured with the same company for a few years before this discount applies.
Insurance companies also reward loyalty by looking at the duration of their business relationship with you over time and how profitable it has been. If you have been with an insurance company for quite some time and have your first claim, it is much less likely that they will issue a non-renewal at the conclusion of your policy term.
There are a few things you need to get a personal auto quote quickly, easily, and accurately. But, if you find yourself with a notice of non-renewal after a claim, it can limit your options when shopping for new coverage and also make that new coverage more expensive in some circumstances. Insurance companies appreciate customer loyalty and most often choose to reward it by maintaining a policy on their books even after a costly claim that may have "wiped out" years of profitability from your account.
Myth #4 – State Minimum Limits of Liability Coverage are Enough
Insurance customers buying auto insurance know that it is a required purchase they must make in order to drive legally, or in some states, in order to get their vehicle inspected for the year. Sometimes customers just want the "cheapest" insurance they can find. And, to lower costs, they opt to purchase their state's minimum limits of liability insurance in order to be able to drive legally. But, are state minimum limits enough?
Simply put, in almost every case, state minimum limits do not provide an adequate amount of liability insurance. This makes assuming state minimum limits are enough one of the common car insurance myths. It is important to remember that just because you have the legal limits of insurance, it doesn't mean you can't be sued for damages that exceed what your insurance policy pays to a third party that brings a liability claim against you after an accident that was your fault.
For example, in the state of Pennsylvania, the minimum legal limits on a "split limit" policy are $15,000 per person, $30,000 per accident for bodily injury liability, and $5,000 per accident for property damage liability. Aside from the obvious inadequacy of these limits in terms of bodily injury liability given the rising costs of medical treatment, $5,000 of property damage liability often does not even cover the bumper damage to a newer model car in a fender bender.
If you are driving on state minimum limits of liability insurance, you will be "legal". But, it does not mean you won't be looking at paying large sums of money, out-of-pocket, if you are at fault in an accident. If this occurs, you will be looking at a much higher cost than simply a few extra dollars of insurance premium to purchase more substantial liability limits on your car insurance policy.
These are just a few common car insurance myths. Before you purchase any insurance policy, it is important to be educated about the product, as well as be informed about the myths and misconceptions that may abound concerning it.
If you have additional questions or concerns, you should consult with a trusted and reputable independent agent that is experienced in personal lines insurance. If you would like to receive a competitive and customized quote for your car insurance, please contact one of our agents today at 1-800-537-6880 or 717-665-2283.
Disclaimer: Information and claims presented in this content are meant for informative, illustrative purposes and should not be considered legally binding.