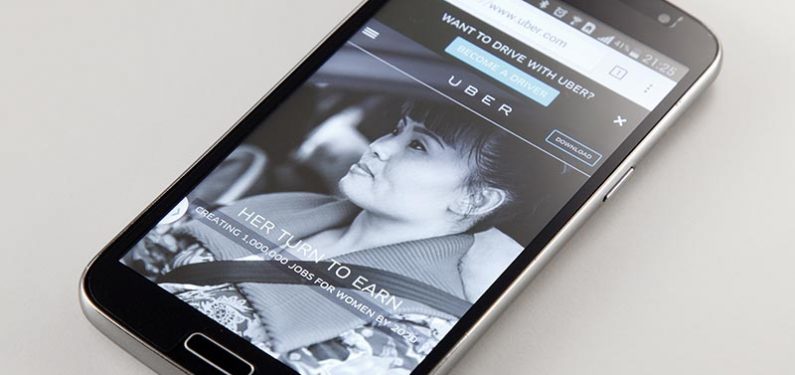 Understanding Your Insurance as an Uber/Lyft Driver
January 8, 2016
Ridesharing services are offering the general public a new convenient and economic method of transportation. Companies such as Uber and Lyft are also offering jobs for any individual who is in possession of a vehicle, driver's license, and valid auto insurance. For many, the opportunity to make extra money easily, and on their own schedule, is quite appealing.
Unfortunately, the individuals signing up to become ridesharing drivers are unaware of the risk it presents and concern in regard to their Personal Auto Insurance. That being said, it is crucial for Uber/Lyft drivers to understand the risks involved and the options available to avoid the potential financial dangers of an uncovered claim.
Your Personal Auto Insurance Policy Will Not Provide Coverage!
Many ridesharing drivers are unaware that a Personal Auto Policy will not provide coverage for an Uber or Lyft driver. Within your Personal Auto Policy declarations and policy conditions, any time money is received in exchange for transporting people, it is considered a "Livery Service". That being said, most Personal Auto Policies exclude all coverage if the person insured is operating as a Livery Service. This exclusion eliminates the driver from receiving any compensation in the event an accident occurs and your insurance company finds that you were operating as an Uber/Lyft driver.
Along with the financial risks, it is important to avoid potential legal ramifications. Be honest with your insurance company if questioned as to whether or not you were operating as a ridesharing driver when the accident occurred. Lying in this situation would be considered insurance fraud, and could ultimately result in a felony.
What About Company Policies?
Most ridesharing companies do in fact provide the required business auto insurance for their drivers, but the catch is that their insurance only applies when you are signed into the app and have a passenger in the car. If your phone happens to die or you exit out of the app accidentally, you are no longer covered. At that point, you have absolutely no coverage since, as previously discussed, your Personal Auto Policy will not provide any coverage either.
The policies offered by the ridesharing companies tend to leave some gaps in coverage and do not ensure full compensation. For one, the policies may not contain 1st party benefits, and the limits offered may be lower than your current Personal Auto Policy limits. Another area of concern is deductibles which are typically too high for the average driver, ranging from $1,000-$2,500.
If you are planning on relying on this policy, you need to thoroughly look over the details to make sure you are not missing important coverages. Compromising your Personal Auto Policy and financial well-being is not a risk many want to take, but there are precautions that can be made by the ridesharing driver to ensure appropriate coverage and compensation.
How Can I Fully Cover Myself?
The best way to ensure full coverage and compensation is to purchase a Business Auto Policy from your current insurance carrier or find one who offers this type of policy. Most Business Auto Policies can be a bit pricey in comparison to Personal Auto Policies (and often come with higher deductibles). However, this quickly evolving industry is also forcing some insurance carriers to create a unique endorsement to add to a Personal Auto Policy to cover ridesharing drivers.
Call Ruhl Insurance today at (717) 665-2283 or (800) 537-6880 to discuss the options available to protect yourself!
Disclaimer: Information and claims presented in this content are meant for informative, illustrative purposes and should not be considered legally binding.