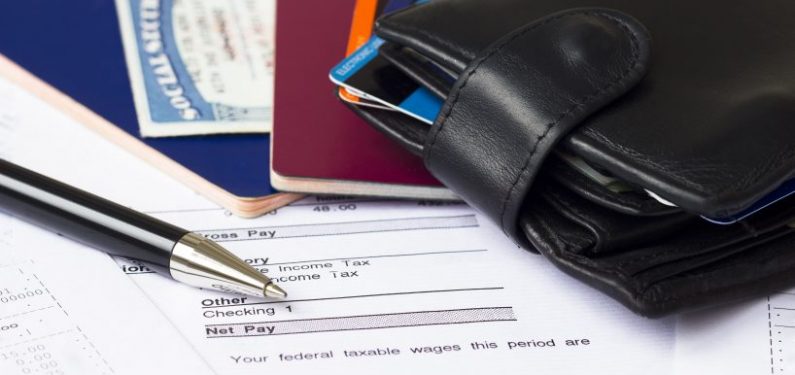 4 Things You Need to Get a Personal Auto Quote
April 19, 2018
If you are looking to shop your personal auto insurance, you may be able to streamline the process by having some documentation ready when you call an agent or stop into their office. These items will help your agent work through quotes efficiently and will ultimately provide you with a much more accurate and reliable quote.
Sometimes people are reluctant to provide an agent with all of their information, but if you find yourself feeling that way, it is likely a good indication that you aren't sure you trust the agent you are working with and you might be better served to find an agent with whom you feel more comfortable.
For the most part, insurance agents writing personal auto insurance will need the same basic information from you and the four most important things are as follows:
1. Your Date of Birth
This one shouldn't be too hard to have on hand. It's safe to say most people have this information memorized. It's fair to mention that you will need this information for all the drivers on your policy. So if you have a hard time remembering your spouse's, or all your kids', birthdays, you should write them down ahead of time!
2. Your Social Security Number
Sometimes, people are reluctant to provide their social security number to get an auto quote. However, to receive a reliable and accurate quote, your agent needs this information. Quotes can usually be obtained without it, but you should take these numbers with a grain of salt. Insurance companies use both insurance scoring and credit scoring to tier auto policies.
Insureds with better credit are statistically better risks and so insurance companies rate their coverages accordingly. If you receive a preliminary quote without providing your social security number, be aware that the final pricing could be significantly better or worse depending on your credit.
Nothing is worse than receiving a great quote, only to find out that all that time was wasted because a credit score affected the final pricing. It is better to provide all the information up front and receive the most accurate quotes possible the first time around.
3. Driver's License Number
You will need to provide driver's license numbers for all of the driver's in the household. The insurance companies will use this information to pull accident and violation history on you and the other drivers listed on the policy. If all the drivers' motor vehicle records are clean you can avoid premium surcharges and, in some cases, companies may provide discounts for safe drivers who have gone without accidents or violations for a certain time period.
4. Vehicle Identification Numbers
Make sure you have the VIN number for each vehicle you need to insure. Having the year, make, and model is not enough for an accurate quote. Your agent may be able to use this information to get an approximate quote, but your specific VIN number is needed to determine an exact rate.
Your vehicle may be the same model as a lower value vehicle but generate higher collision premiums because it is a higher trim level and has additional expensive features or electronics that increase repair costs if it is in an accident. To issue the policy, the insurance company will require VIN numbers, so it is best to have this information ready so that you can get an accurate quote.
Personal auto quotes can typically be generated quickly, and an independent agent provides you the benefit of having quotes from multiple companies run at the same time. But, it is important to have all of the information ready so that the process is streamlined and efficient for both parties. In addition to the items listed above, it is also a good idea to have a copy of your current policy on hand so that you can let your agent know what your liability limits, first party benefits, and optional coverages are so they can be sure to match coverages.
Without current policy information available, it also becomes hard to compare different insurance quotes and to make a comparative assessment about the value you could receive from a proposed policy versus what you are getting with the policy you currently have in force. Remember, working with an independent agent to get a personal auto insurance quote can be quick, easy and, most of all, financially beneficial! Call Ruhl Insurance at 717-665-2283 or 1-800-537-6880 to get coverage!
Disclaimer: Information and claims presented in this content are meant for informative, illustrative purposes and should not be considered legally binding.