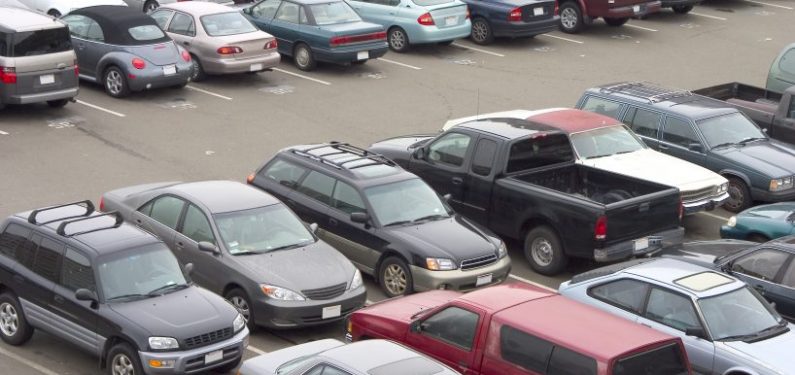 6 Times You Should Consider Shopping for Car Insurance
September 5, 2019
Buying insurance isn't a task most people look forward to. As a result, a lot of people avoid it and continue on with their current policy indefinitely. While we don't want to undermine the value of a longstanding company/customer relationship or customer loyalty in general, there are a few times when it makes sense to check the marketplace. This is a list of several times when it may benefit you to check the available options. In fact, the process is usually quite easy and one of the benefits of working with an independent agent is that they can offer you multiple car insurance options at one-stop. Here are a few times you should consider shopping for car insurance:
1. When You Turn 25
It's not a popular reality, but young drivers do receive inexperienced driver surcharges. Based on statistics and actuarial data, younger drivers are responsible for a disproportionate amount of auto claims. So, insurance companies compensate for the increased claims volume among this demographic by charging more premium.
This surcharge goes away with most auto companies when the driver turns 25, so this is a natural time to explore more options. Companies have different surcharge amounts applied to their rating. This means that companies that were not viable options for young drivers may become very competitive when insuring a driver who is now in the latter half of their 20s.
2. When You Have a Change in Marital Status
Married individuals, as well as those with children, are statistically safer drivers than single folks. Greater caution often accompanies these additional life responsibilities and so insurance companies provide better rates to married individuals. However, in the case of divorce, it might still be beneficial to shop for new car insurance.
For example, let's say a car insurance policy was purchased by a married couple and one of the spouses had a driving record with a 5-point speeding ticket. That policy may have been tiered or surcharged relative to that traffic violation. For the spouse who has a clean record, it can be beneficial to get their coverage re-quoted once their ex, and their driving record, is off the policy and no longer needs to be taken into consideration for rating.
3. When You Buy a House
Similar to getting married, homeownership is another indicator that you've begun to incur more responsibility in your life. Correlations can be seen between homeownership and safer driving. As such, owning your home may be grounds for a premium discount with certain car insurance companies.
In other cases, purchasing your car insurance and home insurance from the same company may provide you with multi-policy discounts that can save you hundreds of dollars. This can be something to consider when customizing your car insurance policy and determining whether bundling policies makes sense for your situation.
4. When Your Credit Score Increases
If you had bad credit when you initially bought your car insurance, there is a good chance that it affected your rating tier with your insurance company. Insurance companies factor credit scores into how they calculate your overall insurance score and it becomes another predictive indicator of how profitably your policy will perform. Customers with excellent credit and great driving records will enjoy the best rates the company has to offer.
In most cases, your insurance company is not going to re-check your credit score and re-tier your policy once it is written. So, when you turn your credit around, a great way to save some money is by having your car insurance re-quoted. It's also not impossible that the current company you are with will offer you a brand-new policy that places you in a better tier with better pricing. When you get a new policy through your current car insurance company, insurance agents refer to this as a cancel-and-rewrite situation.
5. It's Been 3 Years Since Your Accident or Speeding Ticket
Car insurance companies' algorithms will factor in the last 3 years of your driving record when calculating your insurance rates. For this reason, if you have an accident or receive a driving violation, it is often one of the worst times to seek out a new insurance policy. In many cases, even if you experience a premium increase after an at-fault accident, your current policy is still your best option.
A premium increase at the next renewal is typically less than the accident surcharge that will be applied by a brand-new insurance company who offers you a quote. However, once you are three years from the date of your accident or speeding ticket, it's probably a good time to get a few new quotes. This is why having a clean driving record for three years is one of the times you should consider shopping for car insurance.
6. When Your Policy is Coming Up for Renewal
Another time you may want to get an additional car insurance quote is when your policy is coming up for renewal. When you switch companies at renewal time, it makes your billing transition much easier. You won't have to wait for a premium refund from one company while a new premium is due to the company to which you are switching your coverage.
But, you don't want to wait until the last minute! In fact, it is good to start about a month in advance. This gives adequate time for all the paperwork to be filed and for your agent to find the best plan for you. It also allows you to take advantage of any "quote-ahead" or advance quote discounts that many companies offer. This is one of the common discounts for personal lines policies and is worth exploring.
Keep in mind that renewal time is a good time to shop, but every renewal isn't. One of the common car insurance myths is that you should shop rates every year. Although you do want to shop around periodically and when it makes sense, you also don't want to be jumping policies every year without good reason.
If you maintain longer relationships with your insurance company, they will be less likely to cancel a policy after a large loss than if you have been jumping from policy-to-policy each and every year. Remember, it takes an insurance company and an agency up to two to three years to begin to "make" money on your policy after they incur the initial personnel costs associated with writing it.
For this reason, insurance companies place a high value on customer loyalty, which can often be realized in the form of loyalty discounts, diminishing deductibles, etc. Make sure you aren't giving up these savings by shopping more often than is practical or beneficial for all parties involved.
Shopping for car insurance doesn't have to be a difficult task. By gathering the things you need to get a personal auto quote and making sure you pick the right times to do it, you can potentially save yourself some money! These are just a few times you should consider shopping for car insurance and working with an experienced agent can help make sure you capitalize on opportunities at the right time.
It's important to always work with an experienced agent, and preferably one who can show you multiple options. By working with a knowledgeable agent, you may be able to receive better and more extensive coverages for the same or lower price. If you would like to discuss the many car insurance options available to you, give one of our Personal Lines agents a call at 1-800-537-6880 or 717-665-2283.
Disclaimer: Information and claims presented in this content are meant for informative, illustrative purposes and should not be considered legally binding.