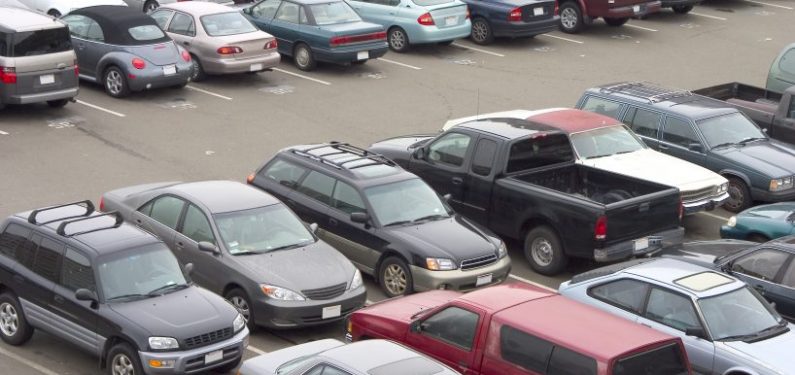 Business Auto vs Personal Auto: First Party Benefit Gaps
October 24, 2019
The policy type with which you insure your vehicles will depend on how your vehicles are titled and how they are used. Small business owners with vehicles titled in their personal name may have the choice of insuring their vehicle with a Personal Auto Policy or a Business Auto Policy. Some scenarios make a Business Auto Policy the correct choice for your car insurance while others necessitate the purchase of this type of commercial insurance policy. First Party Benefits will be included on both types, but there are certainly First Party Benefit gaps that can arise between them.
In either case, it is important that policyholders understand the nuances pertaining to the differences between these two policy types. A detailed conversation with an experienced insurance agent is imperative in making sure that any gaps in coverage are eliminated. Although not the only area for potential gaps in coverage, First Party Benefit is one of the main parts of a policy that can be altered by switching to a different policy type. Here are some things to know when it comes to First Party Benefit gaps:
What are First Party Benefits on an Auto Insurance Policy?
First Party Benefits on an auto policy cover you and the passengers in your car for things like medical payments, accidental death payments, work loss payments, and other damages sustained as a result of a car accident. They even will cover you if you are hit by a car when you are a pedestrian crossing the street.
Additionally, when you are insured with a Personal Auto Policy, First Party Benefits also cover you and your immediate family members when you are driving or are a passenger in any other vehicle. In this way, 1st Party Benefits from a Personal Auto Policy "follow" the policyholder.
For this reason, Business Auto Policies in Pennsylvania are often written with minimum First Party Benefits, since a business owner's Personal Auto Policy can still provide them with these coverages when they are driving a commercially insured vehicle. This can be a good way to save on insurance premiums, since employees riding in work vehicles, for the purpose of work-related tasks, will be insured by a Worker's Compensation Policy.
First Party Benefits Coverage Gaps to Consider
Problems arise when the business owner's only automobile is their work vehicle and coverage is moved to a Business Auto Policy or they have multiple vehicles and all of them are insured on a Commercial Auto Policy. Sometimes, insureds will go to a different insurance agency to purchase their Business Insurance policies than the one through which they have purchased their Homeowners or Personal Auto Policies.
When this happens, and a personal vehicle is used for work, it is important for the policyholder to let their Commercial Insurance agent know how their other vehicles are insured and what limits they have selected for them. If they do not have any additional personal vehicles, it is very important that the Commercial Insurance Agent know this as well. This is important when you are customizing your car insurance policy and determining what type of car insurance you need.
Without a Personal Auto Policy, Minimum First Party Benefits on a Business Auto Policy Can Leave You Severely Underinsured
In scenarios where no Personal Auto Policy is present in the household, a Business Auto Policy written with minimum 1st Party Benefit limits will leave the policyholder severely underinsured. So, when no Personal Auto Policy is present and the only insurance in the household is obtained via a Business Auto Policy, insureds need to purchase the same First Party Benefit Limits on their Business Auto Policy as they would have selected on the Personal Auto Policy.
First Party Benefits Don't "Follow" the Policyholder on a Business Auto Policy Without Adding the Proper Endorsements
However, the conversation doesn't end there. First Party Benefit gaps can still present themselves when the proper endorsements are not added to the policy. Adding additional First Party Benefits to a Business Auto Policy is the first step, but unlike a Personal Auto Policy, these benefits do not follow the policyholder or their family members when they are a passenger or driver in another auto. This also applies to insurance changes when households break up.
Drive Other Car Coverage and Broadened First Party Benefits
In these situations, an endorsement called Drive Other Car Coverage (D.O.C.) needs to be added to the policy along with another endorsement called Broadened First Party Benefits. To put it simply, these endorsements will help to eliminate 1st Party Benefits coverage gaps that can occur when the only vehicle(s) the insured owns are insured on a commercial auto policy. Essentially, the endorsements make the Business Auto Policy respond in a similar way, in the event of a claim, as would a Personal Auto Policy.
As a policyholder, you can avoid these potential gaps by having an open and honest conversation with your Commercial Insurance agent about the specifics surrounding the autos you, or your business, own. When provided with all the pertinent information, an experienced agent will be able to best customize your insurance portfolio for your own unique situation.
Other considerations between Personal and Business Auto Policies exist and need to be taken into account as well. The titling of the vehicles, as well as the titling of owned trailers, may affect the coverages that need to be purchased. Additionally, coverage for rental vehicles is handled differently between personal and commercial policies.
These factors, along with considerations regarding First Party Benefits, are all important components of a detailed insurance review with a trusted agent. To ensure that you are covered correctly and no policy gaps exist, contact one of our Commercial Insurance agents at 1-800-537-6880 or 717-665-2283 and start a conversation today.
Disclaimer: Information and claims presented in this content are meant for informative, illustrative purposes and should not be considered legally binding.