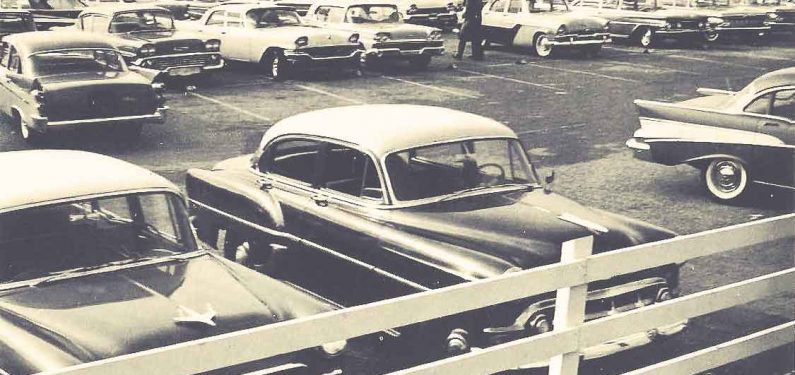 Comprehensive vs. Collision: What Auto Coverage Do You Need?
February 6, 2017
Most people understand that a personal or commercial auto policy can provide coverage for damage to your automobile. Many, however, might not be aware that you must elect to purchase this coverage on your auto policy. The cost of such coverage may vary depending on the age, value, size, and construction of your vehicle. Typically, collision coverage is the more expensive of the two, but just what is the difference between them? And which auto coverage do you need?
What is Collision Coverage?
On a policy written with ISO (Insurance Services Office) coverage forms, "Collision" is defined as "the upset of a covered auto or their impact with another vehicle or object". If the declarations page of your personal auto policy indicates you have collision coverage, you will have coverage for the repair costs for your vehicle in the event you strike someone else's car or hit an object along the road, such as a tree. It doesn't matter if you are at fault in the accident, you will still be able to collect against your policy.
If your vehicle is struck by another driver, who is at fault, and who does not have insurance, your own Collision coverage can be applied to your vehicle. Your Collision deductible will apply, and the insurance company will pay the repair costs of your vehicle less your deductible amount. Your company can try to subrogate against the at-fault driver for the amount of the loss and collect your deductible at that time, but this is not always guaranteed and can become a lengthy process in some unfortunate scenarios.
In the event that your vehicle is totaled, the insurance company will settle the claim on an actual cash value basis, meaning that depreciation for age, mileage, or wear and tear may be assessed when factoring your loss amount. Collision coverage is not available unless you have first elected to purchase Comprehensive, or "Other Than Collision", coverage.
What is Comprehensive Coverage?
One of the common car insurance myths is that Comprehensive coverage covers everything. But, Comprehensive coverage protects you against causes of direct loss to your vehicle that are not included in Collision coverage. These things include; missiles or falling objects, fire, theft or larceny, explosion or earthquake, windstorm, hail, water or flood, malicious mischief or vandalism, riot or civil commotion, contact with a bird or animal, and breakage of glass.
Policy deductibles for Comprehensive coverage are typically written at a lower amount than Collision deductibles and the coverage is typically cheaper as well. Some drivers may elect to drop the Collision coverage from an older vehicle and still maintain the Comprehensive coverage. This still provides some protection from physical damage; such as the situation of a vehicle being totaled due to its striking a deer. In such a scenario, you can receive payment for your loss if you carry Comprehensive coverage.
You may not, however, collect payments from Comprehensive coverage in the event your vehicle is involved in an accident with another auto or a stationary object alongside (or in) the road. There are some cases where it may make sense to remove physical damage coverage for your vehicle. For example, owners of old vehicles in poor condition or with little value may even elect to forego both Comprehensive and Collision coverages to save premium dollars.
Comprehensive and Collision coverages are important ways to protect oneself against the possible property and financial losses that can arise from vehicle ownership. Plus, depending on how robust the Comprehensive and Collision coverage you have is, you may not need to purchase rental car insurance should you need to rent a car. Contact Ruhl Insurance today to discuss how much coverage is necessary for you.
Disclaimer: Information and claims presented in this content are meant for informative, illustrative purposes and should not be considered legally binding.