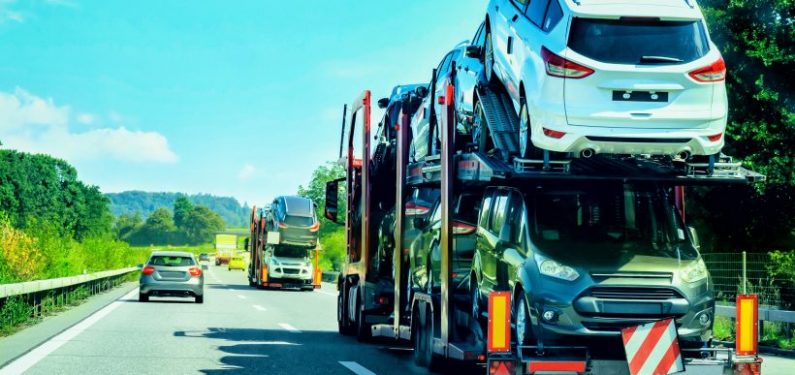 4 Essential Insurance Coverages for Auto Haulers
June 27, 2019
Individuals or businesses who haul automobiles have a unique business type that creates challenges for insurance agents as well as additional legal requirements for the insured. There are several insurance coverages, both required and recommended, for auto haulers to carry. Here are a few insurance coverages for auto haulers that should make the short list of every auto hauling business or operator:
1. Liability Coverage
Auto Liability Insurance is a required coverage in all 50 states. Whether an auto hauler uses a commercially or personally titled vehicle to haul cars makes no difference when it comes to the mandatory nature of liability coverage. Although the need for coverage is a non-negotiable if a business owner is to operate legally, there are still varying levels of coverage that can be purchased.
State minimum limits of insurance should be considered as inadequate levels of liability insurance coverage, especially when vehicles are used commercially. Business auto policies pay a disproportionate amount of liability claims, oftentimes in circumstances where driver fault is not even clear.
Businesses are assumed to have deeper pockets, or assumed to carry higher liability limits that will allow larger claim payments to injured parties, and so it becomes the task of the Business Auto Insurance carrier to try to exclude their insured from liability lawsuits or claim subrogation.
This is sometimes more successful than others and, as such, it is important that commercial businesses insure themselves with adequate auto liability limits. A licensed insurance agent can help you to properly determine what policy limits you should be purchasing.
2. Cargo Coverage
Even auto haulers who are hauling with a dually and a gooseneck trailer can have a high dollar amount of cargo that they are hauling. Depending on the type of vehicles being hauled, even just 3 or 4 vehicles could potentially equate to $100,000 – $200,000 of cargo value.
Cargo coverage should be considered as another non-negotiable line item on an auto hauler's policy. Few auto hauling businesses could sustain the financial responsibility for the loss of $100,000 of property of others. Cargo coverage can pay for the loss of the property the business is hauling for others.
Cargo coverage shouldn't be confused with a sometimes-included coverage called Owner's Cargo, which gives the hauler coverage for items they are hauling that are their own property. This coverage does not apply to situations where the carrier is "hauling for others".
3. Collision/Comprehensive Coverage
Whether you're hauling autos with a semi-truck and a car carrier trailer or a diesel pickup and a gooseneck, the property value of these vehicles and trailers can be significant. For this reason, collision and comprehensive insurance are important coverages for an auto hauler.
These coverages protect the individual or business from financial losses if they experience damages to their own vehicle(s). This coverage is often less expensive, in comparison, than liability coverages for businesses engaged in hauling-for-others activities. These coverages are often purchased with higher deductibles on a commercial auto policy than is typically purchased with a personal auto.
For example, some auto-haulers may elect to purchase a $2,500 collision deductible and a $500 comprehensive deductible on their Commercial Auto Policy in order to keep their premium amount lower. On a personal auto policy, deductibles of $500 for collision and $100 for comprehensive are far more common.
An agent can help you determine the savings that higher deductibles can provide and what selections will provide you with the most value.
4. Filings
State and Federal filings aren't an insurance "coverage", but they are, nevertheless, something that auto-haulers will have to deal with. And, your insurance carrier will play a roll in making sure you're in compliance with these filing requirements.
If you are hauling for others and crossing state lines, whether your cargo is automobiles or otherwise, you will need certain forms filed with the government. Some of these forms pertain to the type of cargo you carry or its potentially hazardous nature. Essentially, the insurance company submits forms to the appropriate government entity to verify that insurance coverage is in place.
If there is an accident that results in pollutants contained in the hauler's cargo to leak into the environment, the insurance company will pay for, and guarantee, the clean-up. However, they will then subrogate against the auto-hauler because this is an excluded cause of loss on the auto policy. In this way, the auto insurance policy acts almost like an insurance bond.
If you have an auto hauling business or are considering entering that marketplace, be sure to take into account the above insurance coverages for auto haulers. It is important to be properly insured against property and liability losses that can affect you, the clients you are hauling for, or third-party drivers.
If you need a Business Auto Policy for your auto hauling business, give one of our agents a call at 1-800-537-6880 or 717-665-2283 and we can help to walk you through the process and show you the options that are available to you.
Disclaimer: Information and claims presented in this content are meant for informative, illustrative purposes and should not be considered legally binding.