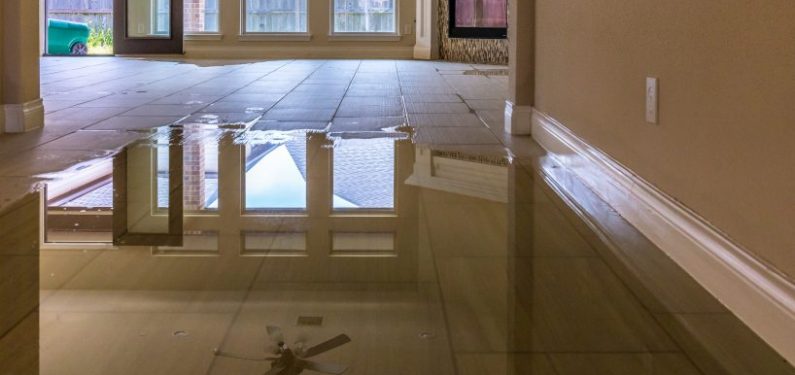 Flood vs Water Damage: What's Insured?
May 31, 2018
Anytime there is a catastrophic flooding event in the United States, news organizations end up reporting on the monetary losses associated with the tragedy. The articles often mention that many of the losses will not be covered by insurance. Sometimes, that is the premise of the whole story and the headlines can often range from inaccurate to disingenuous. One such headline in an Op-Ed column recently used phrasing along the lines of "Insurance companies refuse to pay…". Many homeowners, and unfortunately reporters and columnists, don't understand the exclusions that are written into a homeowners insurance policy.
Does homeowners insurance cover damage to your home? Some of it, but not if it's flood damage. The exclusions contractually exempt the Homeowners insurance company from paying claims arising from flood water damage. The simple fact is that the way to obtain insurance coverage for a flood loss is by purchasing a policy through the National Flood Insurance Program. Homeowners policies do not provide this coverage, but they do provide coverage for some types of water damage and that is where things can, at times, become a little confusing.
It is important to buy the right insurance coverages for your situation. Many homeowners do not need flood insurance because of the elevation of their home, while others may be required to purchase a separate policy because they have a mortgage on a property that lies within a floodplain. In addition to the numerous other complexities, if homeowners insurance policies were to include coverage for the peril of "flood", the cost of all homeowners policies would rise exponentially. I have yet to find anyone who wishes to pay more for insurance, or buy insurance coverage they don't need, for that matter!
Standard Homeowners exclusions for Flood losses read something like, "We do not cover loss caused by or resulting from flood, surface water, waves, tidal water or tidal waves, overflow of streams or other bodies of water or spray from any of these whether or not driven by wind." When you read this exclusionary wording, it is clearly obvious that flood water damage is not covered on a Homeowner's insurance policy; but how can we determine what types of water damages are covered?
The simple answer is: damage that occurs as a consequence of another covered loss, water damage claims arising from the freezing or rupture of domesticated water pipes, or damage occurring due to the backup of sewers, drains, or sumps. Let's look at each of these scenarios a bit closer in order to understand some of the circumstances that a Homeowners policy can respond to:
1. Consequential Damage
During hurricanes or straight line wind storms, damage to roofs, siding, and windows is common. Often, these storms bring driving rains in conjunction with their gale force winds. So, for example, if a home's roof is blown off, exposing the interior of the house to the outside elements, the interior damages incurred because of the rain are covered losses on a standard homeowners policy. When the loss of the roof or windows allows for rainwater to enter the house and cause water damage, that is differentiated from the peril of "Flood" because it is arising as a consequence of the covered "Wind" claim to the dwelling roof.
After the storm, it is the policyholder's responsibility to take safe and reasonable steps of due diligence to protect the property from further damage. This means that you should call a contractor to cover the damaged portion of the roof. If you fail to do so, and it later rains into the home and causes damage, the insurance company could find grounds to deny the claim.
2. Freezing and Rupture of Water Pipes
If domesticated water pipes in your home freeze and burst, or otherwise rupture, causing water damage to the structure and your contents within it, you can likely seek a claim payment from your insurance company. The vast majority of Homeowners insurance policies will provide coverage for this type of loss.
However, if you did not take steps to winterize and protect your home from frozen and burst pipes, there is a chance the claim could be denied. Also, a policy written with "Basic" perils could result in a loss that is not covered by insurance, but these types of policies are not typically written for owner-occupied primary dwellings.
3. Backup of Sewers, Drains, and Sumps
Coverage for water damages arising from the backup of sewers, drains, and sumps is typically acquired through an endorsement to your Homeowners policy. Usually, these endorsements are very affordable, sometimes as little as $15 per year. Other times, insurance companies may include this endorsement as part of a broader coverage package that includes several additional coverages, which you may find to be important, offered at a good value.
If your septic system backs up into your home and causes a commode to overflow, the resulting damage can be submitted to your insurance company. Likewise, if you have a sump system and it stops working or it is overwhelmed by the amount of water that needs to be pumped out of the sump hole and water damage occurs, you can receive a claim payment from your insurance company. However, be cautious, because the amount of coverage offered is typically limited to a maximum of $5,000 to $10,000 dollars.
It's very likely that the presence of some coverage for water damage via a Homeowners policy contributes to the confusion about the lack of coverage for Flood losses. It is important to know the differences between water damage that is as a consequence to a covered loss and Flood damages. The wording in insurance policies can often be confusing, but in this case, the exclusion is a clear one.
Uncovered catastrophic losses are terrible situations, but being proactive about protecting your assets, as well buying the correct types of insurance policies for your individual situation is an important decision that is ultimately up to each homeowner and policyholder to make for themselves. If you have concerns about insuring your home against possible Flood losses, contact an agent who is licensed to sell Flood insurance and begin the conversation today.
"An Equal Opportunity Provider and Employer."
Disclaimer: Information and claims presented in this content are meant for informative, illustrative purposes and should not be considered legally binding.