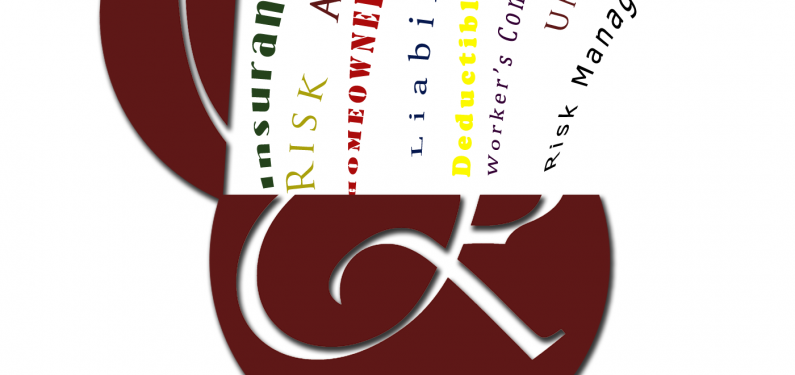 Inside Insurance Podcast – Episode 3 – Insuring Agritainment Operations
October 25, 2016
Podcast: Play in new window | Download
On today's episode, we are discussing agritainment and agritourism insurance with Nate Nieschwitz from Westfield Insurance, one of the largest Farm and Ag insurance companies in the country. Nate is a Farm and Agricultural Underwriter for Westfield and provides us with a great deal of knowledge about insurance coverage considerations for this growing industry.
In this episode, we discuss some of the challenges insurance companies face when writing farm policies for operations with business components that draw the public onto the premises. We also briefly discuss why it can be advantageous to separate business entities from both an insurance and legal standpoint.
You can find Westfield Insurance on the web at www.westfieldinsurance.com

Thanks for listening and be sure to like and follow Ruhl Insurance on Facebook for additional insurance information!
In case you're more of a reader, you can peruse the summary below of the main points of the podcast. This summary focuses on some of the challenges agritainment and agritourism operations can pose for insurance companies and why it could be to your advantage to create a separate legal entity for your operations.
How an Independent Agency Model Differs From a Direct Writer
Westfield Insurance distributes insurance products exclusively through an independent agency model, which means that the only way a customer can get it is by going through an appointed agency. You can find agents in your geographic area with Westfield Insurance access by searching on the website and contacting any that you would like to.
With a direct writer approach, you may find insurance carriers who you may be able to call directly or get a quote directly online without going through an agent. Or, it could be someone in a call center on the carrier side with experience walking a customer through a quoting process.
That tends to be more prominent with personal lines like homeowners insurance, car insurance, etc. Most of the farm/ag-related lines are distributed through independent agents as they often have more unique needs and require a more customized and robust policy.
Agribusiness vs Agritainment
When it comes to insurance, agribusiness and agritainment offer different risks and exposures. Oftentimes, agribusiness can be covered under a standard farm liability policy.
In some cases, agritainment can be as well with some business activity endorsements. In other cases, agritainment operations may need a commercial general liability policy to fully cover their operations.
Agribusiness
Commercial agribusiness is a broad term that can apply to multiple types of food manufacturers including meat processors, dairy processors, produce and vegetable distributors, and more. Agribusiness is often described as field to fork and many of the items that make their way to the grocery store usually start with commercial agribusiness.
Agritainment
On the agritainment or agritourism side, farmers may have taken their agribusiness and gotten creative to create additional revenue streams. It's common to find things beyond traditional farm production like pumpkin patches, corn mazes, hay rides, weddings in renovated barns, and more in agritainment operations. These operations usually also present extra risks and exposures outside of the standard farm policy and have a commercial side attached.
What Does a Standard Farm Liability Policy Usually Cover?
Standard farm liability policies usually cover anything define as farming that you generate revenue from while excluding things that would be considered a business pursuit in your insurance policy. It really hinges on if your activity is considered a business pursuit.
On a standard farm policy, farming is usually defined as operational agricultural or op agricultural enterprises. This generally includes roadside stands on the property if the products are principally produced by your farm. Beyond that, farming does not include retail activities aside from that and also excludes any kind of processing into another product. This can make taking your produce to a farmer's market a gray area.
For example, if you run an apple orchard, you're probably covered on a farm policy for selling apples. But, if you are selling apple cider, there is extra processing there and you've changed the product. So, the business exclusion is going to kick in and you may need a specific business activity endorsement on your farm policy or a commercial general liability policy to make sure that operation is covered.
In general, if you are selling your product on a wholesale basis where it's going to be reused, it's likely covered on a farm policy. But, if you are selling to end consumers, like a roadside stand, and are specifically providing a service or activity or providing a modified product, then you're getting away from the traditional basic farming and getting more into a commercial exposure. In these cases, you may need a commercial ag policy or general liability policy in addition to your farm policy.
Sole Proprietor vs Legal Entity When it Comes to Liability
As far as Westfield goes, exposures outside of farm liability would have a separate commercial policy within that farmer's account to be able to cover those additional exposures. However, once you get to that commercial component, then there can be an issue with entity structure because of comprehensive liability.
Essentially, your liability policy is providing liability for all activities of that business that have been named and insured on the policy. But, issues can arise when dealing with a sole proprietor instead of a separate legal entity.
There is some basic stuff we can talk about regarding entity structure from an insurance standpoint, but we encourage people to do some research themselves and also consult an attorney about structuring their business in certain ways.
Manage Risk More Efficiently
As some of these extracurricular activities start to grow in size and revenue generation on the farm, it's a good idea to ask yourself if your entity structure best supports your growth and future. If your farm is set up as a sole proprietor, you may want to consider asking for legal advice about the liability benefits of structuring some of that risk away by setting up a separate legal entity for that new, more commercially-oriented exposure.
Protect Personal Assets
Personal wealth and assets are not necessarily protected in claim situations that could arise from operating as a sole proprietor. While a sole proprietor may be the most common and easiest way to operate, you do put yourself at risk and your personal assets at risk.
By better structuring yourself and your operations, you can set up some firewalls for protection through different legal structuring. This is also a way to think more holistically about your risk management and how you can transfer some of that exposure away from yourself and not rely solely on an insurance policy.
Underwriters Can't Accurately Quote Unknown Risks or Exposures
There are sometimes situations where someone wants to insure a particular aspect of their business that they couldn't find insurance for from their current agent or carrier. So, they tend to want to peel out just one portion of their operations and insure that on a separate policy while operating it under the same LLC. This can create an issue with unknown risks and exposures.
A commercial general liability policy is pretty comprehensive in that it's going to pick up any of your operations whether you are a legal entity or a sole proprietor. Even if you are a "dairy farmer LLC" that also has a large agritainment exposure, that commercial GL policy would cover pretty much all of those operations even if the insurance company wasn't necessarily aware of or contemplating them.
Worse off, if you're a sole proprietor that is trying to insure some sort of agritainment-related or other exposure, like custom farming, etc., other businesses you own could throw some wrenches into the process. If you or your spouse owns another business, whether or not the insurance company is aware of it, their commercial GL policy could potentially be overlapping and providing coverage onto those business operations.
Insurance carriers prefer not to have individual names on a commercial general liability policy for that reason. Simply put, it could potentially be exposing the company to something the underwriter was not aware of and didn't underwrite when they quoted/provided the policy.
They could be insuring for something that was a risk outside of their underwriting applique or eligibility requirements because they didn't know about it. Or, it could be something that would be rated completely differently than the other exposures on the policy because it could be a higher risk venture or something.
For this reason, insurance carriers like to have a full idea of all the operations that are going on and not unknowingly opening themselves up to an exposure. Basically, if they don't have an idea of everything that an entity or person is doing under that named insured operation, it's a difficult thing to underwrite appropriately and to generate the correct rates.
Insuring Agritainment is Often Unique and Customized
Depending on what the operation is and the size of it, agritainment-specific exposures can be included on the farm policy as endorsements for specific activities, which avoids the need for a separate commercial GL policy. For example, a roadside stand can often be endorsed onto an original farm policy whether the operation is a sole proprietor or a legal entity.
However, it's really a case-by-case basis on most agritainment operations. We really have to dig a little deeper to find out the size, scope of the operations, and exactly what they're doing to customize the best approach for insuring and covering all aspects of those operations.
Sometimes, we can keep it on the farm policy with a business activity endorsement, and sometimes we have to look to a commercial GL policy. It's a case-by-case basis and trying to get an understanding of the operation.
Insurance is Trying to Cover the Complicated World
From the agent and company side, we are basically driven and tied by the legal environment we live in. We're trying to come up with forms and coverages that protect our clientele from that legal case that comes by way of that injured party and so forth. It may seem that we're trying to complicate the world, but really we're trying to cover the complicated world so that there are no holes left for our clientele to find themselves in a lurch if there's a problem.
Risk Inspections Help Avoid Claims
When you get into agritainment risk inspections, there may be things you add to your operation that your insurance carrier is not too keen on. These are usually activities that have a pretty strong probability of leading to a claim via bodily injury to a visitor or property damage or something along those lines where the insured could be brought into a lawsuit. This would then require the insurance carrier to help in defense of that claim.
We don't want to be difficult when we identify risks like this and we don't want to put people out of business. By identifying and managing these risks, we're trying to help you stay in business and grow your business. With risk inspections, what we try to do is educated the insured and provide some counsel on areas where we've seen claims arise in the past and help them avoid those claims.
There is no Winner With Liability Claims and Lawsuits
The bottom line is when you are talking liability claims and lawsuits, there's really no winner. If you are brought into a lawsuit, it's still not going to be a good experience for you even if your liability policy is responding and providing some defense costs and things like that. Even if you are victorious in defending against the claim, you still have lost time that you should have spending operating your business that was instead spent defending a lawsuit.
The idea that your insurance policy is going to provide your legal defense is better than not having an insurance policy. But, it's still going to be a time-consuming and stressful situation that will take your resources and time away from your business activities and away from growing your business and making money.
Whenever we can avoid a claim, either property or liability, it's certainly a win. The things we're going out to make recommendations on are things that are things or activities that are probably going to lead to a claim being made. The goal is to try and work with the customer and work on solutions to help them avoid those potential claims, especially to avoid frivolous liability claims.
Working Together to Provide More Holistic Risk Management
That's really the end goal – having insureds work with their independent agents and carriers to provide more holistic risk management. And, certainly to have that insurance policy in place, but not relying solely on the insurance policy for protection.
From a simple perspective, the insurance agent, the insurance company, and the insured are all friends in this and are working towards a common goal and not adversaries. The premium the insured is paying is valuable and the insured should be able to look to the agent and company for advice and as a resource for avoiding those claims. We hope that our customers are looking at their agents and carrier as counselors and business partners in their enterprise and not simply as a transactional interaction.
Some of these topics are continually evolving. Each case is oftentimes unique and that's really where you can find value in holding discussions with your independent insurance agent. They can then circle back with their underwriters and risk managers with the carriers to come up with a really solid solution for the insured. This personalized consultation and advice are some of the benefits of working with an independent insurance agent.
If you have questions about insuring some of the operations on your farm or about your current coverage, give us a call at 800-537-6880 or 717-665-2283!
Disclaimer: Information and claims presented in this content are meant for informative, illustrative purposes and should not be considered legally binding.