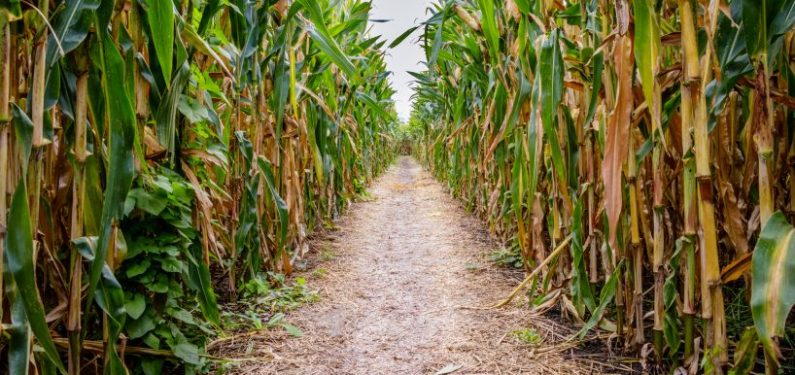 How to Lower Your Risk and Protect Your Agritainment Investment
March 23, 2015
Each year, more than 50,000 farms across America generate massive amounts of ancillary income by opening petting zoos, corn mazes, haunted houses, and more. Although fun, this does create new liability risks and requires extra coverage to protect your agritainment investment.
In fact, there are dozens of opportunities for farmers wishing to repurpose their land for added income. Whether it's a rodeo, a festival or a pick-your-own fruit or vegetable event, agritainment has become big business. And so has the liability associated with each of these ventures.
If you own a farm, you already know that the farming industry is one of the nation's most dangerous, especially when children are involved. So, how do you protect yourself and your business from the liabilities that are inherent with operating an agritainment business? Here's what you need to know about how to lower you risk and protect your agritainment investment:
Risk Management Assessment for Agribusiness
The key to protecting your agritainment investment and yourself is to factor risk management right into your initial business plan. A few factors that impact your risk include:
Hired employees or general contractors
The potential for workers compensation claims
General litigious liability issues, like those that could arise if your entertainment areas are not ADA compliant
Meeting with a specialty insurance provider will help you see areas of risk you may not have considered. Will your customers be exposed to pesticides? Will young children be interacting with livestock?
Or, in the case of rodeos or horseback riding ventures, are there common accidents and injuries that might expose you to liability? Insurance agents who specialize in agritainment businesses can help you find the right policy to protect your outdoor activities and special events.
4 Key Considerations to Protect Your Agritainment Investment
Here are some key things to consider when it comes to how to lower your risk and protect your agritainment investment:
1. Will you have only employees? Or, will you also hire independent contractors?
Most likely, you will need both, which means you will need proof of indemnity provisions for your independent contractors. Along the same lines, any independent contractor should maintain their own liability insurance and should also be responsible for their own worker's comp. Again, having written proof of these coverages should be part of your negotiations with any independent contractors.
2. Will you need a separate policy or a rider?
Many farm insurance policies are eligible for additional provisions for certain types of enterprises—but not all of them do. For example, bed and breakfasts, roadside markets, and school tours can usually be covered with an agritourism rider added to an existing farm insurance policy.
However, a whole new policy covering recreational activities likely will be needed for boating events, shooting ranges, hunting and fishing activities, concerts, dude ranches, horseback riding and mountain biking. Make sure you check with your provider to evaluate an agribusiness policy vs farmowners policy with an added rider and ensure you have the correct coverage for your specific agritainment operation.
3. Will you be charging for your event?
Besides needing the same type of insurance carried by county fairs, you might have to pay amusement taxes depending on your location. If the event is free, but the concessions are for sale, other tax issues may apply. Protect yourself and your income by finding out about these issues well beforehand.
4. Will your customers need to sign liability waivers?
If you plan on offering horseback riding to consumers, you will want to protect yourself by having them sign waivers. Not only do these waivers protect you and your business from customers claiming they did not understand the dangers associated with your activity, they also serve as a reality check to parents about basic safety issues.
It's important to lower your risk and protect your agritainment investment. Your agritainment business should be fun, profitable and safe. Don't lose out by overlooking the details. Contact your qualified Ruhl Insurance agent to learn more about the challenges and rewards of keeping people agritained!
Disclaimer: Information and claims presented in this content are meant for informative, illustrative purposes and should not be considered legally binding.