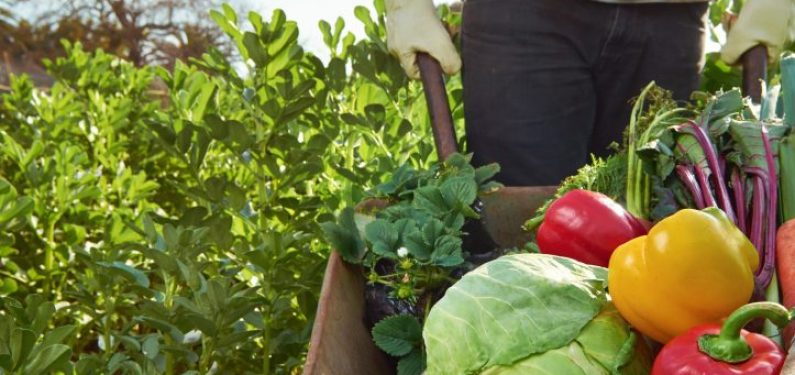 3 Unique Worker's Compensation Scenarios Around the Farm
October 17, 2019
As farms across the State of Pennsylvania, and the nation as whole, are consolidated, farms that once operated solely on the labor contributions of resident family members are encountering the need for additional employees. This change in the agricultural landscape is creating the need for more farmers to purchase Worker's Compensation Policies. Worker's Compensation premiums can become one of the leading insurance costs for corporations and farming operations are no exception to this rule. Plus, farming operations often have unique worker's compensation scenarios that also need to be accounted for.
Due to the nature of the cost of Worker's Compensation, business owners and farm operators seek out alternatives to employing large numbers of workers. Often, this comes in the form of purchasing the services of independent contractors that operate as sole proprietors or carry their own workers compensation policies. While this can be a viable option for businesses looking to manage costs, there a few considerations that need to be taken into account. Here are a few unique worker's compensation scenarios around the farm:
1. There are Requirements for Establishing Independent Contractors
Farmers looking to pay independent contractors for performing farm work need to understand that the simple act of paying someone on an IRS Form 1099 does not, in and of itself, establish them as independent contractors. True independent contractors need to meet certain thresholds to satisfy the requirements necessary to make them ineligible to receive Worker's Compensation benefits in the event of a workplace injury.
If these requirements cannot be satisfied, a farmer's Worker's Compensation Policy will still respond to the injury. In a worse scenario, a farmer who does not carry a Worker's Compensation Insurance Policy can be held personally liable for Work Loss Benefits exceeding 9 years and lifetime medical payments to an injured worker, including for minor employees. This is why carrying the right types of insurance, including worker's comp, is one of the things to consider for managing youthful employees and operators on the farm.
Some of these requirements include: paying the contractor by the job and not by the hour, the contractor furnishing their own tools, the contractor being free to come and go as they please, the contractor maintaining their own risk of profit or loss, the contractor carrying a General Liability policy, and the contractor conducting work or advertising themselves as available for work with other farm or business owners.
If these criteria are not met, an employment relationship has been established and a contractor injured on the job is very likely to be eligible to receive the state-mandated compensation for their workplace injuries.
2. Lack of Contracts and Documentation Can Cause Issues
Worker's Compensation law creates unique scenarios that can be difficult to navigate for farmers. In general, the agricultural community still does much of its business on a handshake deal. While systems of digital accounting may be more up-to-date than they were years ago, contracts often do not exist. And, it only gets more complex in the case of volunteers, which can sometimes occur with direct farm marketing like community-supported agriculture.
In the absence of a contract, it can be difficult for auditors to establish that workers are truly independent contractors. When this happens, they are left to simply go by the book and lump payments to these contractors into the farm's payroll. The end result can be significant increases in Worker's Comp premiums.
Farmers who don't review their audits may find themselves paying premiums they shouldn't be paying while other farmers who don't require the appropriate documentation from their subcontractors may be left without the means to revise their audit. This is often the case with farmers who utilize custom operators.
3. Proof of Insurance is Necessary When Working With Custom Operators
The rise of equipment costs and the specialized nature of modern agriculture has facilitated an increase in the number of custom operators who provide services to farmers. This could include custom spraying, baling, harvesting, and even manure hauling. Farmers who choose to use these independent contractors need to be vigilant in acquiring proof of General Liability Insurance from each and every custom operator.
Without this base-level documentation, it is highly likely that the custom operator's entire bill will be applied to the farm's payroll. Since the charge-out rate for custom operators includes their overhead and equipment maintenance costs in addition to their time, this can quickly amount to excessive audit premium for the farm owner. In short, farmers simply can no longer afford to use custom operators who are uninsured.
Likewise, if a custom operator employs their own workers, it is imperative that the contracting farmer receives a certificate of Worker's Compensation Insurance from the business owner. If the custom operator does not carry Worker's Compensation Insurance, and they have, indeed, established an employment relationship with their workers, injuries sustained by their workers will flow up to the farmer's Worker's Compensation policy and claims will be paid from it.
This can cause the farmer's premiums to rise in the following years through the loss of policy IRPM credits and higher Experience Modification Factors. This is a scenario that farmers need to avoid and verifying Worker's Compensation coverage is a necessity in the age of modern agriculture.
Today's farmers need to be proactive about Worker's Compensation Insurance and the working relationship that exists between their farm, its employees, and outside contractors. Experienced agricultural insurance agents can make these conversations much more simplified, help the farmer get a handle on the basics of workers compensation, help the farmer navigate any unique worker's compensation scenarios around their farm, and help the farmer through any difficult audit situations. This is how independent insurance agents provide a comprehensive and value-added suite of insurance services.
At Ruhl Insurance, we have been insuring all types of agricultural operations since our founding in 1943. One of our experienced farm and ag agents can help you through any of the details pertaining to your Worker's Compensation or Farmowners Insurance policy. Give us a call at 1-800-537-6880 or 717-665-2283.
Disclaimer: Information and claims presented in this content are meant for informative, illustrative purposes and should not be considered legally binding.