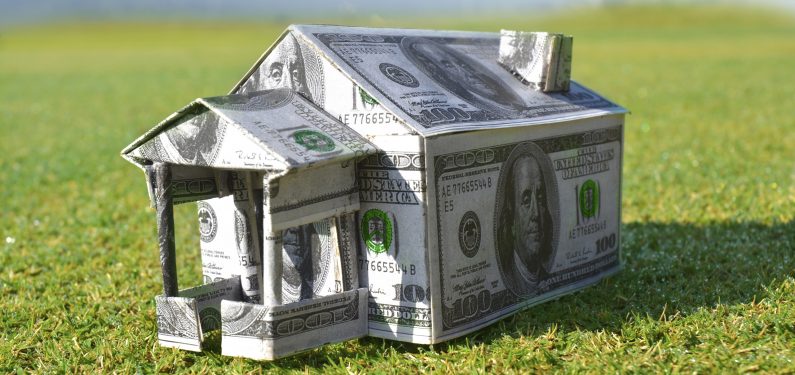 4 Home Changes That Can Affect Homeowners Insurance
October 15, 2020
There are times when changes around your home create the need to make changes to your insurance policy. Often, these changes are brought on by an increase in the value of your home or personal property inventory. In other cases, changes that you make to your home or property could create a justifiable need for additional limits of liability insurance. In either case, when changes occur, it is a good idea to ask your independent agent for a comprehensive policy review and add necessary coverage to your policy to protect your family's investment and financial assets. Here are a few home changes that can affect Homeowners Insurance Policies:
1. You Built an Addition or Remodeled Your Home
Adding an addition to your home or doing an extensive remodeling project will increase your home's value and replacement cost. The cost of replacing your home with "like kind and quality" is largely determined by the size of your home and the materials out of which it is constructed.
Make Sure You Remain Eligible for Replacement Cost
When remodeling or adding onto your home takes place, it is important to talk to your insurance agent about raising the property limit on your insurance policy so you are not left underinsured if your home sustains a loss. Homeowner's Insurance policies require that a home be insured to within 80% of the cost to replace the entire structure in order to receive a Replacement Cost valuation at loss settlement.
Replacement Cost is one of the important coverages for homeowners' policies and it's important to make sure it stays in-line with the value of your home. If the home is insured below that amount, a coinsurance penalty would be assessed at loss time and could result in the homeowner paying for a substantial amount of the loss out of pocket. Or, you may be paid at an actual cash or depreciated value.
Make Sure You're Covered During Construction Too
As you build onto your home or tackle a large remodeling project, you want to make sure you are covered during construction as well. There are a couple of ways to do this, which are through the policies a contractor may have or through your own policy.
Contractor's Builders Risk Policy
For larger projects, it is important to discuss with your contractor whether they have a Builders Risk policy. Some builders include this within their contracts and acquire this coverage when the project begins. A Builder's Risk policy increases in limits as the project goes on and more construction is completed so that the structure is insured as it is being built.
Scheduled Increases on Your Own Policy
In the absence of a Builder's Risk policy, a homeowner should talk to their insurance agent about scheduling regular increases to their property policy limit. In doing so, the limit of insurance listed on the policy stays within 80% of the replacement cost of the home.
2. You Added an Outbuilding or Pool
One of the changes that can affect homeowners insurance is adding outbuildings or a pool. Related private structures, or outbuildings, around your home can be insured automatically on your Homeowner's Insurance policy.
A Small Structure May Already be Covered
Typically speaking, 10% of the limit of insurance that was purchased on your dwelling structure will be the limit of insurance for appurtenant structures. So, if you are just adding a garden shed to the backyard, there is a good chance that you have enough insurance coverage "built-in" to your homeowner's policy.
A Larger Structure Likely Needs an Increase in Coverage B
However, for larger projects, such as a large detached garage or shop, in-law quarters, or even a pool area with a pool house, this 10% limit may not be sufficient. When building a substantial secondary structure, it is important to discuss an increase in "Coverage B", which is the policy line item that provides property coverage for these types of structures, with your insurance agent. This is just one of the things to consider when insuring outbuildings at your primary residence.
Consider Potential Increases to Liability Risk
Some structures or additional property items can, themselves, create an increased liability exposure on your premises. When it comes to swimming pools and home insurance, for example, adding a pool can greatly increase your liability risk.
So, if you are undertaking this type of property addition, it is a good idea to review your liability limits and consider increasing them or purchasing a Personal Umbrella Liability policy that will provide you with an additional $1M of liability limit.
Personal Umbrella Liability Policies often will provide additional liability limits over your Homeowners and your Auto Insurance policies, and they often can be acquired as economically as just a few hundred dollars a year.
Consider Other Coverage You May Need Based on Use
In other cases, adding an outbuilding structure to your property does not create an immediate liability exposure. However, what you plan to do with the structure may indeed require a closer look at the liability coverage provided by your policy.
Renting Out Space
For instance, if you build a large detached garage with a finished space in the second story and you plan to rent it as a studio apartment, you will need to investigate ways to obtain Lessor's Risk, or Landlord Insurance.
Creating a Home Office Space
If you plan to use the space for a home-based business and there will be public foot traffic on your premises, it is important to discuss the implications of this with your agent so that they can add liability protection within your Homeowner's Policy or help you to acquire a separate Business Owner's Policy.
3. Your Home Improvements Have Updated Critical Components
Another one of the home changes that can affect homeowners insurance is when you update parts of your home that contribute to maintaining it, increasing safety, etc. When your home improvement project is oriented towards updating critical components in your home, such as the roof, the heating elements, the plumbing, or the electrical wiring, you should have a discussion with your agent. These types of home improvements can often make you eligible for policy discounts that can add up to save you a substantial amount of policy premium each year.
4. You Purchased Valuables
If you have made a purchase or were gifted valuable personal property items, it is a good idea to have a discussion about these new acquisitions with your insurance agent. Things like antiques, firearms, and jewelry usually have a sublimit of insurance applied to them on a Homeowner's Insurance Policy when they are lost due to theft or "mysterious disappearance".
Personal Valuables May Need to be Added to a Personal Property Floater
You can insure these items for their full value, even in the case of theft, if they are added and itemized to a Personal Property Floater that is connected to your Homeowner's Insurance Policy. In some cases and with some companies, this can be a way to properly insure your E-bike, if you have one. But, without having a discussion with your agent, they will not know to add these items to your policy, and you could be looking at a grossly underinsured loss down the road.
Family Members Moving in Can Also Increase Valuables
This is also one of the home insurance considerations for multigenerational households. If you have family members move in, they often bring property and valuables with them. In this way, the value of the property your insurance needs to cover has increased, and you may need to update your homeowner's insurance policy, get certain endorsements on the policy, add umbrella liability, etc. to ensure you have enough coverage for everyone and everything.
Home Monitoring Systems Can Have Positive Effects on Insurance
A home monitoring system can also help protect valuables and your home, which reduces risk. This is one of the benefits of home monitoring systems and it can affect your insurance in positive ways. You'll still need to talk to your insurance agent about adding specific items to your policy, but you should also let them know about any other protective measures you have for your home.
These are just a few home changes that can affect homeowners insurance and other coverage you may need. Be sure to stay on top of your insurance coverages by conducting at least an annual review of your policies each year. If you have questions, it is always better to pick up the phone and call your independent agent than to find out after a claim that you had insufficient coverage.
If you would like to discuss the insurance options pertaining to your Personal Lines policies, like Home and Auto, give one of our dedicated agents a call at 1-800-537-6880 or 717-665-2283.
Disclaimer: Information and claims presented in this content are meant for informative, illustrative purposes and should not be considered legally binding.