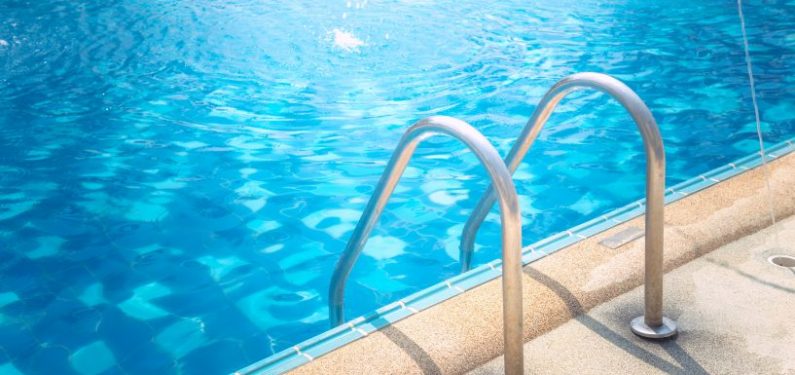 Summer Fun at Home: Swimming Pools and Home Insurance
June 10, 2021
Summer is upon us again, so that may mean more parties in the backyard, the neighborhood children coming over to play, inviting close friends or family over for a cookout, or for a swim in the pool. All great activities. But, what does that mean for you as the host? Swimming pools and home insurance are connected. Whether you already have a backyard pool or are considering adding a swimming pool to your yard, here's what you need to know about swimming pools and home insurance:
Is My Pool Covered Under My Home Insurance Policy?
There are a few types of liability coverage on a homeowner's policy. If you currently have a pool in your backyard, your homeowner's insurance policy should be providing liability protection for injuries occurring to any guests that are using your pool.
However, it's important to note that your homeowner's policy provides no protection for a relative or resident of your household; their injuries would be covered on a medical Insurance policy.
If you are thinking about adding a swimming pool to your home, you will want to have a discussion with your insurance agent about it. Adding an outbuilding or a pool is one of the home changes that can affect homeowners insurance and you want to make sure your new backyard features will be fully covered.
How to Reduce Swimming Pool Liability Risk
Although it's a lot of fun, a swimming pool does increase risk and liability for you as the homeowner. This is why it's one of the insurance considerations for summer event liability. But, implementing swimming pool safety measures can help you manage risk and reduce liability.
When it comes to attractive nuisance and homeowners insurance, some safety measures may even be required by an insurance carrier for coverage. There are several things you need to be aware of and have in place to help lessen the chance of an unfortunate incident.
1. Install a Fence and Locking Gate
First, and perhaps one of the most obvious is the value of having a fence, preferably one with a locking gate. This is important to be able to control access to the pool and prevent neighbors and uninvited guests from wandering into your pool.
It also provides security against young children falling into the pool unattended. Some insurance carriers require a pool to be fenced before they will provide an insurance policy for the homeowner. Also, almost all municipalities have zoning that requires a pool to be fenced.
2. Account for Extra Features
Second, what features does your pool have? How deep is it? Is there a diving board? Is there a slide? What are the dimensions of the pool and the shape?
Diving Well Depth
Standard pools in the past had a diving well at a depth of 8 to 8 ½ feet. This was a minimum. However, many insurance companies are now preferring 9-foot diving wells. This would be to help prevent striking the bottom on a headfirst dive.
Slides
Slides are also a lot of fun, but bring with them an increased risk of injury. Again, going down the slide headfirst has the risk of striking the bottom and resulting in head or neck injury.
Wet concrete around the ladder to the slide may increase slip and fall hazard. Also, crawling up the ladder with wet feet is a slip hazard with concrete below as the landing surface for the "falling swimmer."
3. Consider Pool Dimensions and Shape
What are the dimensions and shape of your pool? In the past, most pools were rectangular. But, now, more aesthetically pleasing designs are popping up. With these designs, clearances are sometimes decreased and certain risks increased.
For example, if you have a kidney-shaped pool with a diving well, the distances from the end of the diving board to the concrete pavement around your pool can be significantly reduced. People do not always jump off the end of the diving board and sometimes jump off the side.
This is particularly common as they create their own games and contests with their friends. With a pool design other than rectangular, they could be jumping more towards the pool wall or the pavement around the pool, which increases the risk of injury.
Above-Ground vs Inground Pools
The above-ground pool does not have quite the exposures as the inground pool, but it still brings added risk to your backyard. You do not have the depth exposure, but you may still have the unattended entry or a sliding board exposure. One good simple practice to reduce risk is to have a locking gate/ladder or a removable ladder as access to the pool.
Swimming Pools and Home Insurance Are All About Risk Management
From a risk management point of view, the ideal swimming pool has a maximum depth of 4 to 5 feet with no slides, diving boards, or extra equipment. You can swim or wade doing laps for exercise or just sit and soak!
For some people, this is the perfect pool. For many others, it's boring. You don't have to install a "boring" pool or remove all of the "fun stuff"; you just need to keep risks in mind, be open with your insurance agent, and implement some pool safety measures to decrease risks.
Keeping safety in mind and establishing "Pool Rules" can be a big help in reducing or avoiding a devastating pool accident, which only helps when it comes to liability and insurance coverage.
These are just a few things to keep in mind when it comes to swimming pools and homeowner's insurance. If you wish to discuss your specific situation, give our knowledgeable agents a call at 800-537-6880 or 717-665-2283.
We can have a conversation regarding your circumstances and ideas, and help you get the coverage you need. In the meantime, stay cool and don't forget the sunscreen!
Disclaimer: Information and claims presented in this content are meant for informative, illustrative purposes and should not be considered legally binding.