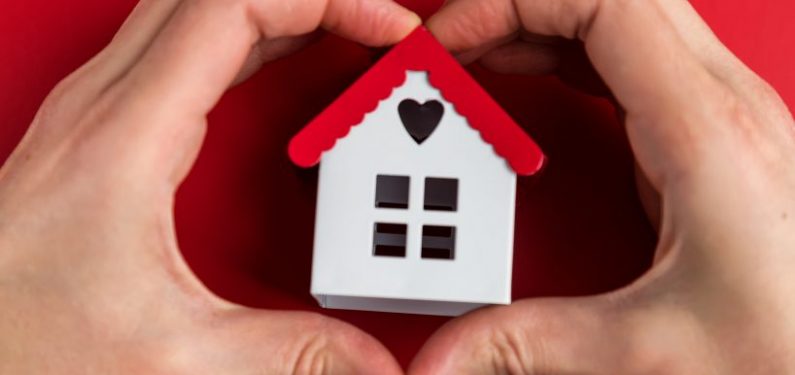 4 Important Coverages for Homeowners Policies
July 16, 2020
When it comes to homeowners insurance, these are some important coverages for homeowners policies that you should, in most cases, see in any homeowners insurance quote:
4 Important Coverages for Homeowners Policies
Here are a couple of key coverages and policy endorsements that are important to a comprehensive homeowner's insurance policy:
1. Special Form Coverage
An HO3 is a type of homeowner's insurance policy. It offers the most comprehensive coverages of any of the standard homeowner's policy types. Buildings on an HO3 policy are written on Special Form coverage. Special Form coverage is different than what is called Named Perils coverage because it insures for all causes of loss to the property except what is specifically excluded from coverage in the policy language.
Things such as earth movement, flood, war or nuclear hazards are typically excluded. On a Named Perils policy, the only things that are covered are what is specifically listed on the policy- causes of loss like windstorm, fire and lightning. Since Named Perils coverage is more limited in its scope, the insurance company's loss exposure is reduced and so these policies are typically cheaper than a policy written on Special Form.
However, the savings is marginal, and the potential gaps in coverage make it inadvisable to insure your home this way if it qualifies for an HO3 type of policy that provides Special Form coverage.
2. Replacement Cost
When it comes to homeowner's insurance policies, a policy written with replacement cost (RC) is important. On many agricultural or commercial policies, outbuildings or older structures might be written on an actual cash value (ACV) basis, meaning that the loss settlement will take depreciation of the structure into account in order to determine the amount of the claim payment.
In a business setting, buildings that are not pertinent to the functions of the business might be insured on an ACV basis because receiving less than the cost to replace the structure may not create an issue for the continuance of business operations.
However, your home is a different story. If your home is lost to a fire, you will need to replace it. A homeowner's policy written on an ACV basis can lead to underinsurance in the amount of tens of thousands of dollars following a loss. Building costs and insurance protection are also closely linked and can affect replacement cost.
You also need to make sure you remain eligible for replacement cost as you make changes to your home. Remodeling your home or adding an addition are some of the home changes that can affect homeowner's insurance.
3. Replacement Cost for Contents
An HO3 homeowners policy provides replacement cost for the dwelling structure, but the insured can choose to insure their contents within the home on a replacement cost or actual cash value basis. The best practice is to insure these items at replacement cost.
Determining depreciation of all of your household contents is an additional hurdle at loss settlement time, and refurnishing a home and replacing all your personal items is costly. Replacement cost for contents solves these problems and is the best way to ensure that you are "made whole" following a homeowner's claim. This is why including it is one of the tips for building a better homeowners insurance policy.
4. Policy Add-Ons
Aside from standardized coverages offered in most homeowner's policies, there are other types of coverage that can be added to a policy to make the coverage more comprehensive and robust. Asking your agent about policy add-ons is one of the tips for how to choose a homeowners insurance policy for the first time and is also a good idea if you are renewing a policy or considering switching carriers. These add-ons are also often important coverages for homeowners policies.
Backup of Sewers and Drains
Most homeowners insurance companies offer backup of sewers and drains as a policy endorsement. There is a limit to the coverage, which is usually $5,000-$10,000. The coverage is inexpensive to add and, if you have a sump drain or sump pump, it is a good option to consider.
If the drain or pump fails and water backs up into the lower level of your home, causing damage, backup of sewers and drains coverage can provide coverage for the mitigation and repair of damages sustained to the home. It's not full flood insurance coverage, but can help cover this potential cause of a flooded basement.
Increased Limits to Coverage B
On a homeowner's policy, Coverage B is the line item on your policy that provides coverage for "appurtenant structures". Appurtenant structures could be anything from a shed and an outbuilding to a detached garage and more.
The standard limit for Coverage B is 10% of the limit of insurance on the dwelling. For example, a homeowner's policy with a dwelling insured for $400,000 will provide $40,000 for appurtenant structures. If the cost to replace an outbuilding or large detached garage on your property is actually closer to $100,000, you should consider purchasing increased Coverage B limits.
Personal Property Floater
Most standard homeowners policies limit the amount of coverage for certain personal property items that are highly susceptible to theft or mysterious disappearance. Items like jewelry, silverware, cash, furs, and firearms may be limited to anywhere from $1,500 to $5,000 if the cause of loss is theft.
This limitation does not apply to all causes of loss. However, if you have a large gun collection, or you have a significant amount of expensive jewelry it is a good idea to schedule these on your homeowner's policy via a Personal Property Floater.
The insurance company has a predetermined rate per hundred dollars of insurance for these items. So, the more valuable your items are the more it will cost to insure them for theft or disappearance. Still, if you wish to insure these items properly and to their full value, your homeowner's policy is likely the most economical place to acquire coverage for them. So, be sure to mention these types of items to your agent and ask about policy sub-limits for the peril of theft.
These are just a few important coverages for homeowners policies. Just as there are various "trim levels" within a specific model of sedan, there are various levels of insurance that can be purchased on a homeowner's policy. Not all homeowner policies are created equal in terms of coverages or policy limits. Depending upon what each individual insured deems to be necessary for their own unique circumstances, policies can vary greatly; even ones written through the same insurance company.
Be aware that simply buying a homeowner's policy does not insure your home for each and every possible cause of loss. It is important to have a conversation with your agent and understand any limitations to your coverage, what is included, and what is excluded. By definition, insurance is the contractual transfer of risk from you to an insurance company.
The insurance company is responsible for assuming the risks you pay them to acquire. So, be sure that you are making an educated decision about what types of insurance, and how much of it, you need in order to maintain your quality of life and protect the financial value of your assets following a claim.
If you have any questions about your current homeowners insurance or obtaining a new policy, give our experienced agents a call at 717-665-2283 or 1-800-537-6880.
Disclaimer: Information and claims presented in this content are meant for informative, illustrative purposes and should not be considered legally binding.