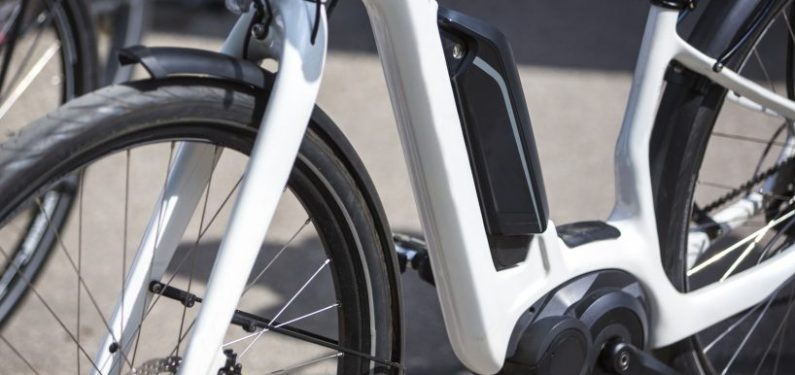 How to Properly Insure Your E-Bike
December 26, 2019
Electric bicycles are a growing sector of transportation in our society and it's easy to see why. The benefits are many. E-bikes are an economical means of transportation in urban, suburban, and rural areas. They are also considered to be environmentally friendly methods of transportation and they reduce wear and tear on vehicles by creating a convenient way to quickly make trips to and from the store. Aside from all of that, they are just a lot of fun! But, it's important to properly insure your E-bike.
That's where we can help. At Ruhl Insurance, we advise our clientele on the proper ways to protect themselves from potential property and liability losses. Since E-bikes create new challenges in terms of insurance coverage, it provides a great discussion topic that will hopefully result in your ability to make better-educated insurance buying decisions. Here are a few considerations on how to properly insure your E-bike whether you use it for transportation, recreation, or both:
1. E-Bikes Create a Property Exposure
Your electric bike is most likely a fairly expensive investment. Most entry-level E-bikes have a price tag north of $1,000 and many models cost several times that amount. Your homeowners policy may have exclusions written into the policy language for "vehicles".
Since an E-bike utilizes battery power in addition to any pedal-assist functions it may have, many homeowners policies may, indeed, categorize them as vehicles. If this is the case, you may be out of luck if your bike is stolen or damaged; and subsequently left to cover the loss of the bike, or its repair, out of your own pocket.
That isn't to say that some options for specific types of coverage on a homeowner's policy might not be available. Some companies may allow you to list the E-bike as "Scheduled Personal Property" so that you can receive property coverage in the event the bike is stolen or damaged in a crash.
An independent agent can help you determine if this option is available with your insurance provider or they may be able to find you a company that offers this type of coverage.
2. E-Bikes Create Liability Exposures
Electric bikes typically operate at higher speeds than regular bicycles and they tend to be much heavier. This means that they create a higher risk for bodily harm to others or damage to another person's property.
If you hit a car with your electric bike, it's probably going to be a bad day, regardless of your insurance coverage. However, if your homeowners policy excludes liability coverage for power vehicles, you could be looking at thousands of dollars of property damage you will be legally required to pay. And, it will have to come straight out of your own pocket. If you hit a pedestrian, the financial implications of the situation could be much worse.
Make sure you have the proper coverage before you take off on your bike. If your homeowners policy has exclusions for E-bikes, ask your independent agent about acquiring a stand-alone policy that can provide you with the proper coverage. These policies can be purchased through specialty brokerages and tend to be very affordable.
3. Your Liability Exposure Could Change Whether You Are On or Off Your Own Premises
Similar to operating any type of all-terrain vehicle, your liability exposure greatly increases when you are riding an E-bike away from your own property. With some types of policies, on-premises use could potentially be covered.
For example, if you have a farm owner's policy and you use your E-bike to traverse your property to check fence lines or strictly limit its road use to only traveling between two farm properties you own, your farm liability could potentially provide you with the coverage you need.
However, it is important to keep coverage limitations in mind. If you ever find yourself using the bike for non-farm use, take it off your premises, or use it to go down the road to the neighbor's property, you could be creating significant coverage gaps. If these scenarios are even a possibility, it may be better to "play it safe" and purchase one of the aforementioned affordable stand-alone liability policies.
E-bikes are a great, convenient way to get around your town and even the broader countryside. They are quickly becoming the new grocery-getters in our society. An E-bike can be looked at as an investment, as it can save its owner money in the long-term. However, as with any investment, it is important to protect it and make sure to properly insure your E-bike.
Be sure that you investigate the insurance options to properly insure your E-bike and consider both the new property and liability exposures that it creates. If you would like some assistance in finding the best way to acquire this important type of coverage, one of our experienced and dedicated personal lines agents can help to walk you through the options and find a policy that meets your exact needs. Give us a call at 1-800-537-6880 or 717-665-2283!
Disclaimer: Information and claims presented in this content are meant for informative, illustrative purposes and should not be considered legally binding.