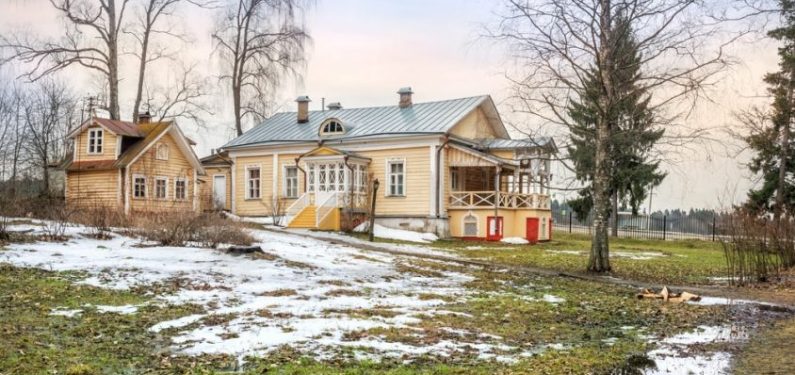 3 Things to Know About Insuring Outbuildings at Your Primary Residence
October 8, 2020
A common phenomenon when a customer buys an insurance policy is that they often times believe that they are "fully" covered for any and every type of property loss or liability claim that may arise. With homeowners insurance, this often includes assuming the policy is automatically insuring outbuildings at your primary residence and completely covering them. But, this assumption is partly incorrect as there are many factors that can affect coverage limitations on outbuildings.
Insurance Provides Peace of Mind When You Have the Options You Need
Since insurance is, at its core, the transactional transfer of risk and a promise of indemnification, it is not a tangible good. As such, insurance companies have looked for ways to market the insurance product in a way that shows customers the value that it has. One of the greatest values an insurance policy provides, even if a claim is never filed, is that of "peace of mind" that leads to a "good night's sleep".
There is nothing inherently wrong with doubling down on this message from an insurance marketing standpoint; after all, a comprehensive insurance policy can provide peace of mind and make an insured financially "whole" following a devasting loss. However, it is important for insurance buyers to understand that insurance is a product of options, much like anything else you might buy.
Insurance Policies Must Be Tailored to Your Needs to Prevent Coverage Gaps
Not all insurance policies, even those written by the same company, will provide the same coverages. Each policy must be tailored to the customer to ensure that their individual and specific risk exposures are accounted for. So, that peace of mind is only well-founded when the selected insurance plan has indeed provided the necessary coverages and eliminated potential gaps.
What insurance agents refer to as "coverage gaps" could result from a variety of things, such as a lack of coverage from a "named perils" policy or insufficient property coverage limits that can result in an underinsured claim and possibly a coinsurance penalty. A classic case of insufficient property coverage limits often occurs when there are home changes that can affect homeowner's insurance that your agent and policy provider are not aware of.
Coverage gaps can be avoided when the insurance buying process is done as part of a thorough and consultative review with a knowledgeable independent agent. These conversations are better facilitated when the insured is also knowledgeable about the product they are buying and understands what additional information will be pertinent to the conversation.
3 Things to Know About Insuring Outbuildings at Your Primary Residence
When buying a Homeowner's Insurance Policy, one of those pertinent pieces of information that you will want to provide to your independent agent is whether or not any outbuildings or "appurtenant structures" exist on your home property.
While a Homeowners Policy can and will provide coverage for these buildings, it is important to know what coverage limitations in a standard and unendorsed homeowners insurance policy may exist. Here are a few things to know about insuring outbuildings at your primary residence and the details you should discuss with your insurance agent:
1. The Type and Size of Outbuildings You Have on Your Property is Important
The type of outbuildings on the property matters to your insurance company. A standard Homeowners policy will most often provide 10% of your policy's Coverage A limit for claims to appurtenant structures. The "Coverage A" limit is the amount of insurance you have on your dwelling.
For example, a policy with a dwelling insured at a $400,000 replacement cost valuation will provide $40,000 of coverage for all outbuildings that are considered to be related private structures or appurtenant to the dwelling. This encompasses a wide range of building types. And, if your home is of a higher value, you will automatically have a higher limit for outbuildings.
10% of your dwelling limit may be sufficient for a garden shed or even a small detached garage. However, a detached garage with finished in-law quarters above it, a large shop, or a pool house's value may quickly exceed the automatic 10% of Coverage A provision on a homeowners policy.
If you have high-value outbuildings on your property, it will be important for your insurance agent to gather this information and conduct a replacement cost estimate for those buildings. If the cost to replace the buildings with like kind and quality of materials exceeds 10% of the coverage limit of your dwelling, it will be important to endorse the policy with an increased limit for coverage B, which is the policy line item that provides coverage for your outbuildings.
2. The Use of Your Outbuildings is Important
Coverage B outbuildings are referred to as related private structures or appurtenant structures. For this reason, the use of these buildings matters significantly.
Some Homeowners Policies Will Not Cover Agricultural Use Under Coverage B
For instance, a pole building that is used for housing animals that are categorized as livestock may be considered to be a farm structure by the insurance company. Some homeowners insurance companies may be fine with insuring these types of buildings under Coverage B while others will not include any type of agricultural structure within this coverage line on the policy.
It will vary from insurance carrier to insurance carrier, so it is important that you discuss the use of the outbuilding with your independent agent. This will help them find a carrier that will offer a policy that offers you the coverage that you need.
Renting Can Create Additional Liabilities
Furthermore, buildings that are rented to others may create additional liability exposures that are not covered on an unendorsed homeowner's insurance policy. For instance, let's assume you have a studio apartment above a detached garage, which is rented out to a tenant. Or, perhaps a large pole frame structure is being rented to a contractor for use as storage space.
These types of situations create additional liability exposures on your property and they are scenarios that an unendorsed homeowner's policy will almost definitely not provide coverage for. Some insurance companies may decline to offer a quote if they know that this type of liability risk is present. Even those that will write a homeowner's policy may require that you purchase an accompanying lessor's risk policy or endorsement so that the risk presented by these types of exposures is covered elsewhere.
3. The Condition of Your Outbuildings is Important
The condition of your outbuildings will be important information to your insurance company. Even if you aren't concerned with replacing an older outbuilding if it would sustain damage, your insurance company doesn't have the luxury to decide that since Coverage B is automatically included on your homeowner's policy.
Since the majority of Homeowner's Insurance policies are written on a replacement cost valuation for the dwelling, which means that the insurance company will pay the costs to replace the damaged or lost property up to the dollar limit stated on the policy, the insurance company will be "on the hook", legally speaking, to replace a damaged or destroyed outbuilding.
Homeowners policies don't provide underwriters with as many ways to specifically exclude related private structures, which are in bad repair, from receiving coverage on the policy. Commercial and Farmowner's policies will often only provide coverage for buildings that are specifically scheduled on the policy, so a shed or outbuilding that is in poor repair doesn't create a property claim exposure for the company in the same way that a poorly-maintained garden shed may on a Homeowner's policy.
For this reason, even if your home is in great repair and well-maintained, an outbuilding that is in poor condition can create underwriting concerns and possibly make it more difficult to obtain a Homeowner's Insurance Policy. Keep the maintenance of your outbuildings in mind if you are shopping for homeowner's insurance. This often-overlooked aspect of buying insurance can create some hurdles if it is not properly addressed.
These are just a few things to know about insuring outbuildings at your primary residence. If you have concerns about how the appurtenant, related private structures on your primary residence property are insured, be sure to have a conversation with an experienced Personal Lines Insurance agent as soon as possible.
If you would like to explore the options available for comprehensive homeowner's insurance, including coverage for high-value dwellings, give one of our agents a call today at 1-800-537-6880 or 717-665-2283.
Disclaimer: Information and claims presented in this content are meant for informative, illustrative purposes and should not be considered legally binding.