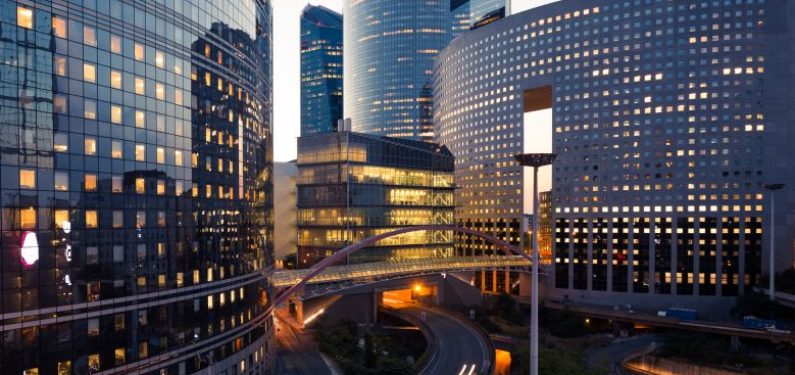 3 Tips for Buying General Liability Insurance
December 3, 2020
When business owners are looking for General Liability Insurance for their commercial ventures, it is important that they go into the process with a general concept of what to expect and what they should look for in an insurance quote. Many business owners, especially those who are just starting out with a new business, make the mistake of assuming all insurance policies are the same and obtaining coverage for any business is as easy as the next. The reality is that insurance policies and what they cover vary from company to company. Depending on your business's operations and activities, finding coverage can be easy or very difficult. It all depends on the individual circumstances and specifics of your business. Here is a high-level overview of a few tips for buying General Liability Insurance:
1. Prepare a Complete, Clear, and Concise Narrative of Your Business's Operations
Insurance companies who will offer your business a General Liability Insurance quote will need to obtain some details about your business. They will need to know things such as how long the business has been in operation, your experience level and history in the industry if you are starting a new venture, what kind of operations or services your business will be conducting, etc.
This information gives the insurance company a good idea of the level of risk they are taking on when they write a general liability policy for your company. Come prepared with this information and you will streamline the underwriting process and the turn around time to receive a quote for the coverage you are looking for.
If your business is a standard artisan contracting company, it may be a quick process to receive several competitive quotes. However, if you are operating a more niche type of business that is less common or comes with more inherent liability risk factors, it may take additional time for your independent agent to secure a market for coverage.
In either case, it is always imperative to lay out a comprehensive view of your business and its operations so that the agent, and underwriters at the insurance companies they represent, can help you obtain the right coverage that will provide you with the liability protections you are in need of. This is one of the first steps to building the perfect business insurance policy.
2. Ask Your Agent About Any Policy Exclusions
Another one of the tips for buying General Liability Insurance to ask about policy exclusions. It is important that you, as the business owner, go over any policy exclusions that might pertain to your business operations. By providing a complete narrative of your business's operations, you will help your independent agent sort out what coverages you need in order to be properly protected. They will also be able to show you any potential coverage gaps and explain comparisons in quote offerings from different companies.
Ask about any exclusions on the coverage quote you receive. All liability policies will exclude some types of losses. But most, if not all, may not be pertinent to your business operations and so they may be irrelevant to your coverage. However, for example, if you are operating a restaurant, and you serve alcohol, a General Liability policy will have a Liquor exclusion written into the policy language.
If alcohol sales are a part of your business, you will need to purchase a Liquor Liability policy in order to receive comprehensive liability protection. If you don't explain all aspects of your business to your independent agent, they may have no way of knowing that a Liquor Liability exclusion is problematic for your business. Given that information, they can work on obtaining for you a competitive quote for this type of Liability protection and offer you an insurance portfolio that contains all the coverage your business needs.
3. Look at Packaging Your Property and Liability Insurance Coverage
As a business owner, you are not obligated to package liability insurance and property insurance within the same policy, or with the same insurance provider. However, it can often make your life easier and make the task of obtaining liability insurance for your business more feasible.
Insurance companies have an easier time measuring the probable and maximum possible loss to the property that they insure, while liability claims remain much more open-ended and difficult to predict. For this reason, many companies look at Property insurance as a more favorable line of insurance to write, and the possibility of writing a property policy for a business incentivizes the insurance company to offer a comprehensive package that includes liability coverage, as well.
Stand-alone Liability insurance policies are available, and even common, but it can often be the most cost-effective route for a business owner to package property coverage with their liability insurance. This is especially true for insureds who have businesses that pose a higher liability risk, either because of the products they are manufacturing or because of the business's increased contact with the general public.
It's a good idea to look at a commercial package or Business Owner's Policy (BOP) that will provide both property and liability coverage. If this isn't available from a single carrier, your independent agent can then explore other specialty markets that will offer stand-alone or monoline Liability policies.
These are a few tips for buying General Liability Insurance. But, the process of buying commercial insurance is not standardized. It takes a nuanced approach because every business is different from the next. For this reason, it is important to go into it expecting to have a rather detailed conversation with an insurance agent.
This conversation is the first step to ensuring that you are purchasing the right coverage and getting the intended value from your policy. To discuss more about the commercial insurance options for your business, give one of our experienced independent agents a call at 1-800-537-6880 or at 717-665-2283.
Disclaimer: Information and claims presented in this content are meant for informative, illustrative purposes and should not be considered legally binding.