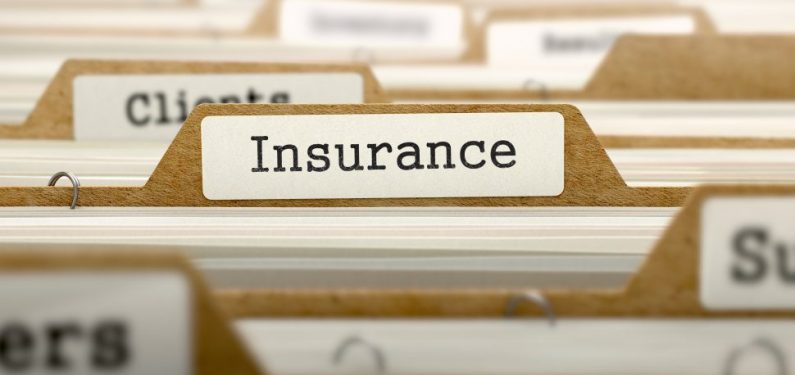 General Liability vs Professional Liability – What Type of Insurance Do You Need?
April 30, 2020
When people hear the words Liability Insurance, it's a safe bet that the kind of insurance being discussed is more than likely "General Liability" (GL). General Liability Insurance is the most common type of liability insurance because the coverage is broad and it is what is most commonly required for bids, contracts, vendor spaces, etc.
General Liability Insurance should be one of the main staples in your insurance portfolio since it protects you from financial loss occurring as a result of a wide array of types of negligence. However, another type of liability insurance can be equally important, depending on your type of business and the business activities you engage in. That type of insurance is Professional Liability.
When it comes to General Liability vs Professional Liability Insurance, it's important to know the difference between them and what type(s) of insurance you need to make sure you're covered. Here are some details about General Liability vs Professional Liability so you can make a more educated decision about the type(s) of insurance coverage you need:
An Overview of General Liability Insurance
This type of Liability Insurance is a need of every business. A General Liability Insurance policy is the workhorse of the insurance world in many ways. It covers businesses for financial losses that arise from their business pursuits up to the limit of insurance listed on the policy with the exception of a few exclusions.
Each GL policy may have different exclusions based on the insurance carrier that is writing the policy. So, it is important for insureds to take the time and read over this section of their policy paperwork and to provide a complete narrative of their business. These are just a few tips for buying General Liability Insurance. Two major parts of General Liability coverage are Premises Liability and Products/Completed Operations Liability.
Premises Liability Coverage
Most business owners are aware of the need for Premises Liability. After all, trip and fall litigation or other types of physical injuries incurred by third parties at business establishments often make the news or even become ingrained into pop culture. Some of these lawsuits are legitimate.
Unfortunately, in other cases, businesses can find themselves on the wrong end of a malicious litigator that is bringing a frivolous lawsuit forth. In either scenario, the insurance company that provides the General Liability coverage will also cover the costs to defend the business owner if the case ends up in the courts.
Products/Completed Operations Liability Coverage
The Products and Completed Operations coverage part of a GL policy protects the policyholder from claims of bodily injury or property damage arising from their completed work or a product they manufacture or sell.
Additional Coverage to Consider
For all that General Liability covers, there are a few types of businesses that may find coverage gaps in their insurance policy if GL is the only type of liability coverage they buy.
Liquor Liability Coverage
One example of this is a business that is engaged in the sale or serving of alcohol. Liquor Liability is one of the exclusions on a General Liability coverage form. When this is part of an insureds business activities, Liquor Liability Insurance coverage must be purchased as an additional coverage from the insurance provider writing the GL coverage. In some cases, it can be purchased as a stand-alone Liquor Liability policy from a specialty market.
Professional Liability Coverage
Likewise, insureds who are engaged in businesses that have Professional Liability exposures need additional coverage beyond General Liability. To determine if this is something that is needed for a particular business, it is important to understand some details about Professional Liability Coverage.
An Overview of Professional Liability Insurance
While not every business needs Professional Liability Insurance, the businesses that it applies to should not go without this vital coverage. Professional Liability protects businesses and service providers from financial losses due to claims that are brought against them which allege damages as a result of the failings of professional expertise or advice administered by the insured.
A familiar term that many people often discuss is medical malpractice and that is a type of Professional Liability. The concept of malpractice is a good illustrator of the need for Professional Liability Insurance. In a scenario where a doctor makes an incorrect evaluation or decision regarding a patient, which then leads to some type of harm to the patient, they may be held legally liable for these damages. In the same way, other businesses and service providers have legal professional obligations to their clientele when they engage in certain types of business pursuits.
Does Your Business Need Professional Liability Insurance?
A simplistic way to identify the potential need for Professional Liability coverage is to consider if your business is in the practice of giving advice or administering some sort of care to persons or their business and finances.
If your business requires a professional certification and you are positioning yourself as a reliable expert in a certain field, you more than likely should be purchasing Professional Liability Insurance. Occupations such as lawyers, financial advisors, and counselors are obvious candidates for this type of coverage.
Professional Liability is also one of the important insurance coverages for gyms and fitness clubs. However, there is also a need for Professional Liability coverage in less obvious circumstances. Take, for example, an equine instructor.
Equine Professional Liability
Many horse farm owners/operators who look to make some extra money by conducting riding lessons may never consider that they are creating a potential professional liability exposure with this aspect of their business.
If an instructor's faulty judgement and incorrect instruction or incorrect evaluation of a student's capabilities lead to an injury to the student, they could be held professionally liable for the losses.
In this case, their General Liability policy could have cause to deny a claim, since it arose from business pursuits that went beyond the scope of what the GL policy was contractually obligated to cover. However, Equine Professional Liability coverage would cover the insured in this scenario.
These are just a few of the major points to know when it comes to General Liability vs Professional Liability Insurance. Making sure your business is properly covered for all of its most probable liability exposures should be your main goal for your insurance portfolio.
If you would like to review your insurance policies to ensure that you are properly covered, give one of our experienced commercial lines agents a call today at 1-800-537-6880 or 717-665-2283.
Disclaimer: Information and claims presented in this content are meant for informative, illustrative purposes and should not be considered legally binding.