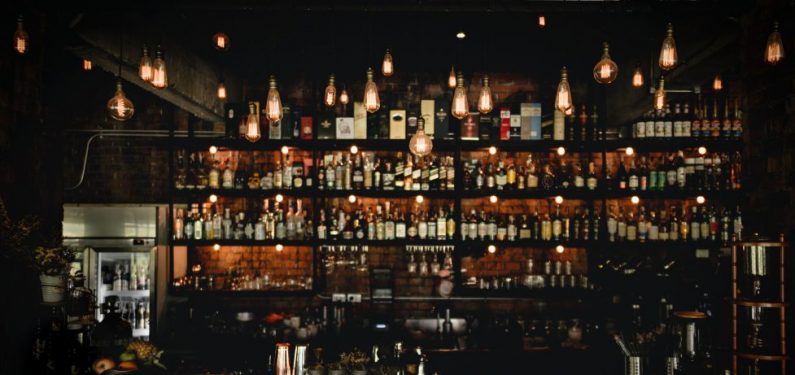 Do You Need Liquor Liability Insurance?
July 4, 2019
Liquor Liability is both a legal term and an insurance product that you might not be aware of. The ins and outs of Liquor Liability Insurance can sometimes get confusing for business owners because the wording in insurance policies pertaining to this exposure can be complex.
Some of the reason for this is that some liability claims stemming from the consumption of alcoholic beverages may be covered by a General Liability policy while other claims are excluded.
It's important to know whether or not you and your business are in need of a Liquor Liability Insurance endorsement or a stand-alone policy. And, it's even more important to never risk being uninsured for this exposure if your operations seemingly fall into a grey area of coverage!
Do you need liquor liability insurance? If you sell or serve alcohol, the answer is likely yes. Here's what you need to know:
What is Liquor Liability Insurance?
By definition, Liquor Liability Insurance covers businesses that are involved in the sales, serving or furnishing of alcohol for liability claims of bodily injury and property damage arising from those business activities. If your business's operations don't fall within those parameters, you might not need to worry about Liquor Liability Insurance. However, sometimes businesses engage in operations that blur those lines.
Do You Need Liquor Liability Insurance?
An example of a business that can blur the lines when it comes to Liquor Liability is a banquet hall or wedding venue. Banquet halls or wedding venues are a type of commercial business that requires additional and more nuanced conversations surrounding the need for Liquor Liability protection. Whether or not the business should carry Liquor Liability is really determined by the specifics of that entity's operations.
1. Your Venue or Business is Involved in Serving or Selling Liquor
If the venue is involved in serving the liquor to guests, they have created a clear-cut need for this type of insurance coverage. If they are selling liquor, such as may occur with a craft winery that has its own tasting room, they also have created a definite need for Liquor Liability. In these situations, the business could be held responsible for the actions of intoxicated individuals, even after those individuals leave the business premises.
TIPS Training to Mitigate Risks
Since it is difficult, or impossible, to control the actions of intoxicated wedding guests or wine-trail patrons, insurance companies look to other ways of controlling and calculating the liability exposures involved with insuring these types of businesses.
More than likely, a business owner engaged in this type of business pursuit will be required to verify with the insurance company evidence of TIPS training (or the equivalence) for any employee who is selling or serving alcohol to guests. This training helps to mitigate the inherent risks of intoxicated driving by cutting people off from the bar or tasting room before they are visibly intoxicated.
As such, it is an important tool to reduce accidents and Liquor Liability claims. This is a great example of how compliance requirements from insurance companies can effectively help society as a whole.
2. It is Not Included in the General Liability Policy or Another Policy
For each business that has an obvious need for Liquor Liability Insurance, there are likely dozens that fall into grey areas. These are the businesses that require conversations with experience independent insurance agents to determine where their liability starts and stops as well as what exclusions are present on their General Liability Policy!
For example, consider a wedding venue that allows liquor to be served at the reception, but is not involved in the sale, furnishing, or serving of the alcohol. Do they need Liquor Liability protection, or not?
The short answer is, it depends.
If the bartender is provided by and contracted with the party renting the venue, the venue owner may have created some legal separation for themselves. In these cases, it is important to insist that the bartender or catering company provide evidence of insurance, and an even better idea to require that they add the venue or business owner as an additional insured on their Liquor Liability policy.
Event Liability Policy
Likewise, the party who is renting the venue should always be required to provide evidence of General Liability, and additional insured status for the venue owner, which is most typically obtained through an affordable Event Liability policy.
These policies will most times have Host Liquor Liability coverage, which protects against liability claims arising from the consumption of alcoholic beverages consumed during a party or event hosted by the insured. Since the bride and groom are rarely involved in the direct selling or serving of the alcohol at a wedding, Host Liquor Liability coverage gives them the protection they need.
3. Make Sure Your Business is Completely Covered
Even when added to a bartender or event host's policy as an additional insured, it is important for the venue owner to consider that they will share the policy limit of insurance if a claim would arise.
This may, or may not, be a sufficient amount of coverage depending on the loss and lawsuit that could arise.
For this reason, it is advisable for these businesses to consider purchasing and carrying their own liquor liability policy. Even if they have transferred most of the risk of Liquor Liability claims via a contract with venue renters or other event service providers, maintaining their own coverage eliminates the grey areas of whether or not the business is covered in a claim situation.
Additionally, businesses who carry their own policy don't need to worry about a third-party vendor's coverage canceling for non-payment after a certificate of insurance was provided. Venue owners who obtain their own Liquor Liability policy eliminate risks of being uninsured and take their risk-management into their own hands.
If your business operations involve alcohol, whether you are serving and selling it or not, it's a good practice to have a conversation with an insurance agent about what risks are present for your company. It's always best to determine what coverage is needed and make educated purchasing decisions before a claim occurs.
In some cases, it may be sufficient to contractually transfer the business's liquor liability exposures via contract while in others it is more advisable to avoid any grey area and factor the cost of a Monoline Liquor Liability policy into the annual operating costs of operations.
To determine where your business falls, contact one of our experienced commercial lines agents today at 1-800-537-6880 or 717-665-2283.
Disclaimer: Information and claims presented in this content are meant for informative, illustrative purposes and should not be considered legally binding.