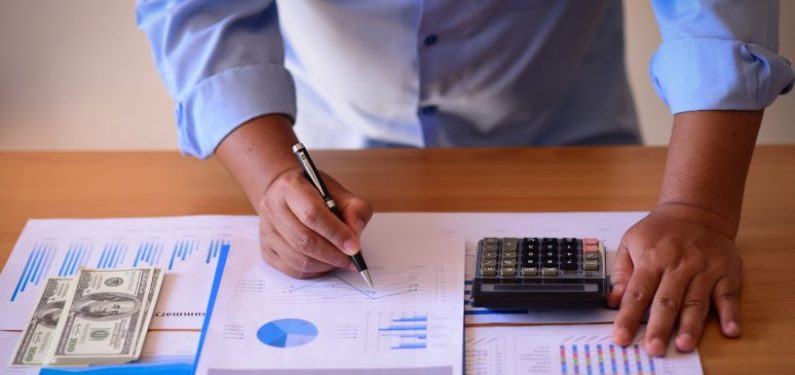 3 Steps to Building the Perfect Business Insurance Policy
August 20, 2020
There are several important coverages that business owners should be aware of in order to protect their assets and insure against financial losses from liability claims. Getting the right coverage is all about what you do to ensure you are building a perfectly tailored insurance plan for your business. There are a few steps to take and some things you should be aware of when it comes to the commercial insurance buying process. Here are three steps to building the perfect business insurance policy:
1. Find an Agent Who Can Explain Coverages and Exclusions
Have Help When You Need It
Automation is ever-increasing in our society. Web-based, automated insurance solutions can be convenient and save time in the short term. However, there is great value in developing a relationship with an agent who you can call when you have a coverage question or encounter a potential claim situation. A simple 1-800 number with an automated menu is not the most comforting situation to encounter when things have gone haywire.
Fully Understand Your Coverage
Additionally, an independent agent is able to have a more nuanced conversation with you about your business and help to explain what each coverage provides. This can help to avoid potential uncovered claims in the future, but it also has the potential to save you money and time in the short term.
An agent can help you determine the coverage limits you need while also helping to establish what level of risk your business can afford to self-insure. A dedicated and honest agent will be committed to pairing you with the right coverage for your risk exposures and the proper amount of that coverage. Looking for this type of relationship and experience when you pick an insurance agent leaves you with the best insurance-to-value result from your policy.
2. Contact an Independent Agency
When you are searching for insurance, you can conduct a "price check" by contacting multiple direct agents to find the best price. However, be aware that there are two important concerns with this approach.
An Independent Agent Can Help You Evaluate Coverage
First, if you are not experienced in buying insurance and evaluating coverages, it can be difficult to tell if the quote that is $500 cheaper is, in fact, offering you the same coverage as the more expensive option. Not all insurance policies are created equal and you have to evaluate whether it is actual savings or less insurance.
The cheaper option may be missing a coverage that is important to your business or insuring your property at a significantly lower value. It is easy to save money on an insurance product by simply buying less of it. Obtaining quotes from various sources makes it difficult to do an apples-to-apples comparison of coverage versus price. This is essential when you are comparing different insurance quotes and trying to pick the best option for your needs.
An Independent Agent Saves You Time and Provides Multiple Options
Secondly, going to multiple direct agents who have only one insurance company option to provide for you is not the most efficient means of buying insurance. You will have to have the same conversation about the aspects of your business multiple times, and it will be a longer process that requires more of your time in the long run.
By using an independent agent, you are able to leverage the relationships they maintain with a large number of commercial insurance markets – all in one stop. An independent agent will be able to gather the information about your business and then find the companies they represent that are the best fit for your type of enterprise.
They will be able to ensure that the coverages offered from each company that quotes your policy are comparable, explain any coverage differences in detail, and make a recommendation to you about the best value and fit for your business. This conversation will be the beginning of a productive relationship between you and your agent that will help you to receive added value down the road.
3. Have Your Paperwork in Order
It's important to have your information and paperwork in order before you begin looking for insurance. Not only does this help get you the right business insurance policy for your needs, but it's also one of the most useful tips for buying General Liability Insurance.
Getting Insurance for a New Business
If your business is a new startup, have the information regarding its legal name and address at hand. Be ready to provide projected receipts, payrolls and other pertinent information if your independent agent asks for it during the quoting process.
If you have contracts, it is a good idea to send them over to your agent. For legal reasons, independent agents won't offer a contract review. But, if your contract includes a waiver of subrogation language, or other line items, these are important things for your agent to know so that they can appropriately endorse your policy and provide the most accurate quote.
Getting a New Quote for an Existing Business
If you already have coverage and are looking for a new quote, be prepared with your prior policy paperwork and expect to need to obtain loss runs from your prior policy. If you are hesitant to provide the agent you've contacted with your existing policy because you do not feel they will offer you their best pricing if they see your current premium, it is a good indication that you should continue to look for the "right" agent.
Reputable independent agents are committed to providing their customers with the best coverage and value they can obtain from the companies they represent. Customer retention is a key to agency success, and agents who don't provide added value in terms of service or cost know that they are more susceptible to losing business in the long term.
Get an Honest Review and the Coverage You Need Faster
By partnering with a reputable independent agency, you will be able to ensure that you are receiving an honest review of your coverage and a quote that represents the best value they can offer. Providing your new agent, upfront, with all of your company information and policy documents, including premiums, will also save both parties time.
For example, at Ruhl Insurance, when we receive prior policy documents from a new customer, we spend time reviewing the policy and the coverages offered before we start the quoting process. We compare the coverages on the policy with the other business information we receive from the insured to make sure that all aspects of the business's risk exposures are accounted for. This is essential to building the perfect business insurance policy for your business.
These are a few steps you can use for building the perfect business insurance policy. Being logical and detailed about your commercial insurance buying decisions, and placing value on a consultative approach to the purchasing process, will help to ensure that the insurance product you place in your portfolio is more than just a commodity.
To discuss the many commercial insurance products that we offer at Ruhl Insurance, give one of our experienced and dedicated commercial lines agents a call today at 1-800-537-6880 or 717-665-2283.
Disclaimer: Information and claims presented in this content are meant for informative, illustrative purposes and should not be considered legally binding.