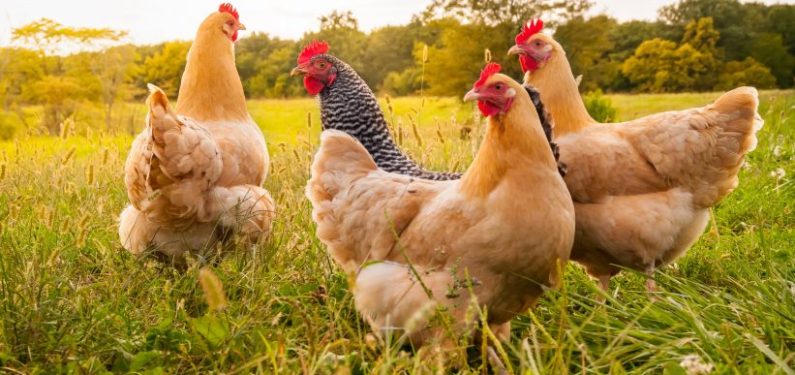 Insurance and Avian Flu: Protection Against the Silent Invader
February 24, 2022
Avian Flu has reared its ugly head again in the poultry world. In 2022, infected fowl have been discovered in the Carolinas here in the US, and in a turkey flock in Canada. In Europe and Israel, wildfowl, as well as domestic poultry, have turned up positive. Anyone in the poultry industry has reason to be concerned. Again, the question that comes to mind with insurance and Avian Flu is, "How can I protect myself against financial hardship caused by Avian Flu, if at all?"
The good news is that there are insurance products on the market that can provide protection against financial loss caused by Avian Flu. Let's outline the risk and the options for mitigation of the financial burden that is a result of an outbreak on your farm or in your neighborhood.
Why is Avian Flu a Serious Concern?
One of the primary reasons that Avian Influenza is so devastating is because there is never a partial loss. In the case of a fire or windstorm, your building may be partially damaged, but you can continue to operate while repairs are made. If you have multiple houses, only one house may be down while the others remain in full operation.
With Avian Flu, that is not the case. The risk for Avian Flu still exists, and if one of your poultry houses is positive, they are all being depopulated. The response and timing are dictated by the government, in most cases, and you do not have control. Other considerations include mandated quarantines and the availability of replacement birds.
2 Major Classifications of Poultry in Commercial Operations
There are two types of poultry that make up the majority of the commercial operations: broilers and layers. These operations have many similarities, but also some distinct differences. One of the primary differences is in the ownership of the birds.
Nearly 100% of broilers are raised under contract with an integrator. A large majority of layers are the same, but there are pockets where an individual farmer may own their own flock. Let's look at layer and broiler operations individually:
1. Layer Operations
Layer operations are dealing with stock that is a higher value per bird. Depending on the cost of feed, you may see values as high as $4 to $5 per bird at peak. If you have organic birds, the value may be as high as $10. The flock has a longer life with 15 to 18 weeks in the pullet stage and then out 60 weeks for the production cycle.
If the flock tests positive or is adjacent to a positive flock and is depopulated, there can be a larger loss based on the value of the birds if you own the birds. Cleaning and rehabilitation of the facility may be more time-consuming and costly due to more equipment to clean and disinfect. Another financial factor may be the time lag to find replacement pullets to repopulate the complex.
2. Broiler Operations
With broiler operations most likely being contract operations, the major issue is cash flow. The goal is to keep that house populated on a very consistent time schedule. A depopulation and a quarantine will potentially stop that in its tracks for an indefinite time. You are at the mercy of the governmental authorities. But, there are expenses that continue even if you have no birds in your houses.
How do you protect your operation and specifically your cash flow? Your expenses will continue. You will have non-family labor, utilities, mortgage payments, rent, disposal of birds, and clean-up to name a few. Your contract may not be paying you anything since the houses are empty. Here is where an insurance policy can allow you to sleep at night.
2 Insurance Programs to Provide Protection Against Loss Caused by Avian Flu
We are aware of two different cost-effective Avian Flu insurance programs that can provide you with protection.
1. Protection on a Farmowner's Insurance Policy
The first is with a carrier that will provide protection on a Farmowner's Policy. You can pick up coverage for the birds, if you own them. You can also add protection for Loss of Income as well as a specific limit for clean-up costs. This product fits best with a layer operation where you own your birds.
2. Loss of Income
The second product is with a carrier that will write a policy that covers Loss of Income and protection for continuing operating expenses. This fits very well for the operation that is under contract whether it be for egg production or broiler production.
Avian Flu is a Risk; the Right Insurance Can Help Protect Against Financial Loss
Various factors affect what is available and the best options for each operation and situation. Please give us a call to discuss your particular situation if you have questions. The threat is real and the potential income/cash flow loss could be devastating. Ignoring it is one of the major coverage pitfalls to avoid when purchasing poultry farm insurance.
Because of the unknown transmission of the disease, there are restrictions that apply with the insurance company being willing to write a policy. It may be restricted by state lines or adjoining county lines. It is important to explore your options and make your decision regarding Avian Flu insurance before a flock "breaks close to you"!
Insurance is a hedge against the unknown. If you want more information or wish to discuss options, please call one of our knowledgeable agents here at Ruhl Insurance. We can be reached at 717-665-2283 or toll-free at 800-537-6880.
Disclaimer: Information and claims presented in this content are meant for informative, illustrative purposes and should not be considered legally binding.