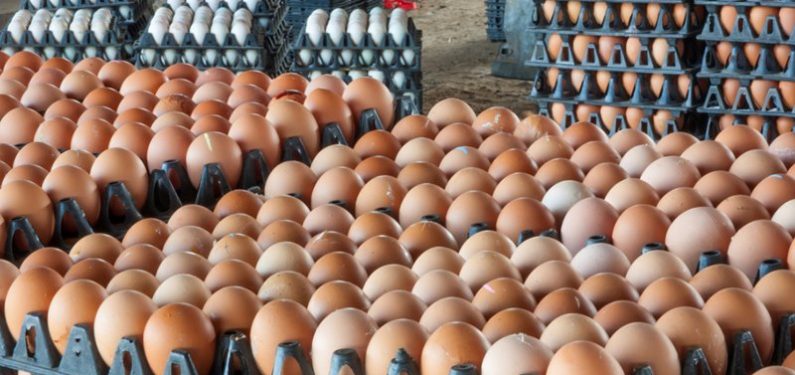 Avian Flu: Has the Risk Passed?
October 29, 2015
A wide range of opinion exists among poultry producers as to the severity and/or continued presence of risk that Avian Influenza poses for their operations.
Risk for Avian Flu Still Exists
Unfortunately, the threat does indeed still exist, as migratory timelines for many bird species see a peak of movement from mid-November through December across the Atlantic Flyway. Large flocks of geese are still moving south and the potential for Avian Flu to be spread is still a real possibility.
Migratory birds move south in the Fall to their wintering grounds during a more concentrated and shorter migration period. The late Winter/Spring migration back to Northern breeding grounds occurs over a longer period of time and is a slower transition. This means that the presence of a threat remains very real, even after the fall migration passes.
Avian Flu Contamination Even After Migration Has Passed
Furthermore, Avian Flu can remain in migratory bird droppings for up to three months, thus leaving an area susceptible to contamination for the days, weeks and months after the lion's share of migration has passed. Studies have shown that the virus can live in bird droppings in a cool environment for much longer than when temperatures reach 77 degrees F or above, making the winter months a time period of possibly increased susceptibility for viral transfer.
Avian Flu Threats Run in Multi-Year Cycles
Dr. Gregory P. Martin, Ph. D., P.A.S. of Penn State's Southeast Region Poultry Extension Office explains that Avian Flu Threats run in multi-year cycles. "We are looking at a prolonged effort of two years to keep Avian Influenza off farms simply because of the grouping and migration of wild waterfowl along the Atlantic Flyway," says Dr. Martin, "[The] USDA is looking at 2016 migrations as part of their enhanced surveillance against AI and the need to follow proper biosecurity on the farm."
This means that once a threat is present, it can take as much as two to three years until that threat is considered as being passed. Naturally, the times of increased exposure occur in the Spring and the Fall, tracking with migration schedules of wild fowl, but the possibility of contamination in a domesticated flock could occur at any time between.
Determining Business Risk Exposures and Insurance Needs
When poultry operators are determining their business risk exposures, and insurance needs, it is important to consider what external threats exist to their production facilities. Weighing the cost and affordability of Avian Influenza Insurance premiums with the possibility of catastrophic loss is a conversation that should be had between Ag extension officers, an experienced insurance agent and the production farmer.
Cost-effective Avian Flu insurance can provide protection against the real and still-present risk, which Avian Influenza presents to the agricultural community.
For help in determining and obtaining sufficient coverage, when it comes to insurance and Avian Flu, contact Ruhl Insurance at (717) 665-2283 or +1 (800) 537-6880
Disclaimer: Information and claims presented in this content are meant for informative, illustrative purposes and should not be considered legally binding.