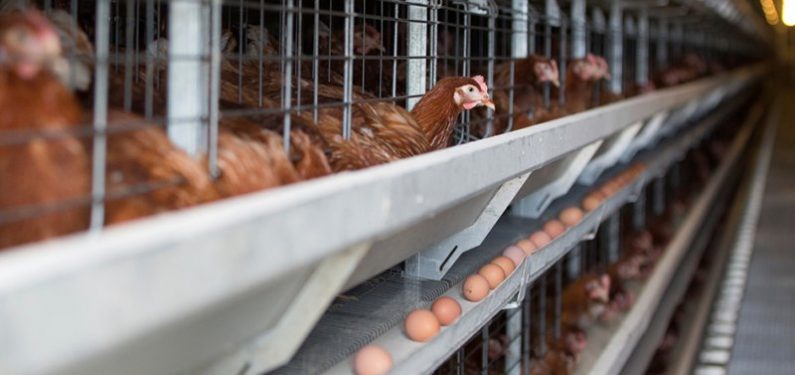 3 Coverage Pitfalls to Avoid When Purchasing Poultry Farm Insurance
June 20, 2019
Farming, by nature, can be a volatile enterprise. Commodity prices are sometimes difficult to predict as is the price of livestock and other farm products. Oftentimes, farmers don't have much say in the price they receive for their output or the price they must pay for inputs. Add to that the unpredictability of weather and you get a picture of the challenges each family farm faces in the 21st century. On top of that, there are coverage pitfalls to avoid when purchasing poultry farm insurance and other types of insurance for the farm.
Still, there are aspects of farming that are well within the farmer's control and, fortunately, one of those things is insurance. Farmers have the opportunity to choose the types and levels of coverage that they wish to purchase. This allows them to customize their insurance policy based on their own unique circumstances.
However, with the insurance coverage selection process can come the potential for farmers to make some common mistakes if they aren't aware of a couple of policy nuances that can appear within the policy language. This is especially true for poultry farmers who have confinement operations. These are a few potential coverage pitfalls to avoid when purchasing poultry farm insurance coverage for your poultry farm:
1. Suffocation Sub-Limits
Large losses due to suffocation in a confinement house is a reality that poultry farmers face. If intake and exhaust fans lose power or fans are not manually turned back on by a farm worker, a large suffocation loss to the birds inside the house can occur rather quickly.
If the farmer does not own the birds, but has purchased Care, Custody, and Control (CCC) to insure him or herself against losses to contract birds because of negligence, it's common that they have full coverage for a suffocation loss. However, if the farmer owns their own birds, the animals will not be insured under a CCC coverage and, instead, will be insured under the schedule of Farm Personal Property (FPP).
Some carriers, when insuring birds as FPP, will only pay up to a sub-limit of insurance for losses caused by suffocation. For example, these payments could be limited to just $25,000 when the value of the birds lost could easily equate to 10 times that amount.
2. Schedule Grain Bins Separately
When poultry growers build a new confinement complex, they may combine the cost of the building structures and all the components into one lump sum in their minds for simplicity purposes. However, some insurance companies may, or may not, consider every part of the complex as one structure. For example, some companies may require grain bins to be scheduled separately from the confinement building. Failure to do so could result in part of the loss to the complex being uninsured.
Other companies may require grain bins that are not integrated into the structure to be insured separately while bins that are incorporated into the confinement housing construction may be considered as part of the total structure and their value included into the building limit. When possible, it is usually best to combine these additional components with the building limit as one structure, as commonly it is hard to determine a price for individual grain bins, depending on how the construction bill for the complex was itemized.
Nevertheless, it is still good practice to stay on top of general prices for construction costs, components, and materials so that you can work with your insurance agent to determine realistic replacement costs for your poultry houses and make sure you are insuring them to an adequate limit.
3. Disease Exclusions
Even when a farmer who owns their own birds, rather than growing contract birds, and purchases coverage for the birds on their Farm Personal Property schedule, they need to note that this coverage will exclude losses by illness and disease. Because this coverage is written on a Named Perils basis, it will only insure the birds for things specifically stated in the policy language.
General Mortality Policies Often Exclude Specific Diseases
Most times, they are insured only for causes of loss like fire, collapse of building, or windstorm. If a farmer wishes to have full mortality coverage on their birds, they will almost certainly have to purchase a separate policy through a specialty market that is designed to offer this type of coverage. Still, these policies will often exclude specific diseases that have potentially large catastrophic effects on broad geographic areas.
You Need Additional Coverage to Address Avian Flu
Avian Influenza presented a substantial risk to poultry growers across the United States several years ago and was, initially, not insurable on any farmowners policy nor most mortality policies. Avian Flu Insurance became available to protect poultry growers against the risk of financial losses due to a government order to depopulate, but farmers who chose to be insured only with a Farmowner's Policy were left uninsured against losses arising from this disease. When it comes to insurance and Avian Flu, you and your flock can't afford to ignore it.
Avoid Common Pitfalls and Get Full Insurance Coverage for Your Poultry Farm
These are some coverage pitfalls to avoid when purchasing poultry farm insurance. Buying insurance for your farm oftentimes feels like a complex process and there are a lot of things people don't know about farm insurance. While it is true that there is a lot of nuance involved, it doesn't have to be a mentally taxing process. When you deal with an agency that is experienced in agricultural types of risks, understands the ag industry, and, as such, understands the loss exposures that are present within it, the process is simplified considerably.
Likewise, agents experienced in insuring agricultural types of operations are able to help explain the nuances and point out potential coverage pitfalls to avoid when purchasing poultry farm insurance like the ones outlined above. If you need assistance or advisement in insuring your poultry operation, be sure to give one of our agricultural insurance agents a call at 1-800-537-6880 or 717-665-2283. We have been insuring agricultural risks, ranging from the small family farm to large corporate operations, for many decades!
Disclaimer: Information and claims presented in this content are meant for informative, illustrative purposes and should not be considered legally binding.