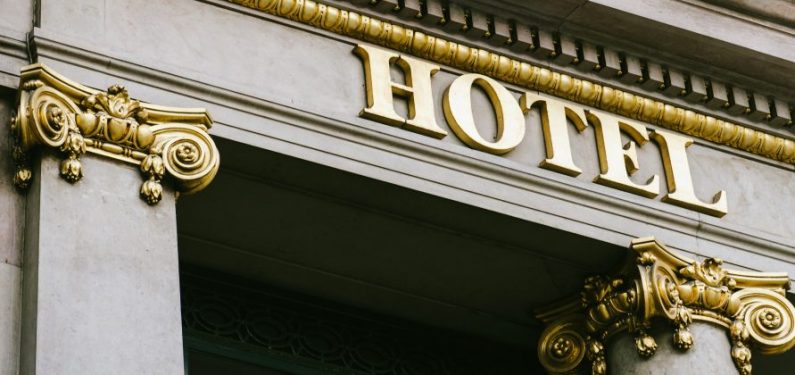 6 Basic Insurance Coverages All Hotel Owners Should Have
May 24, 2018
Hotel owners take on a lot of risk when they decide to open a business that provides a place for people and their personal belongings to stay for a short period of time. Aside from some of the obvious liability concerns, there are significant risks associated with losses to the business's property assets. While the exposures and insurance needs of individual, specific hotels can't be wholly addressed in one short article, there are several necessary coverages that are universal needs for all hotels. These are the basic insurance coverages all hotel owners should have:
1. Building and Business Personal Property Coverage
This coverage insures the hotel business for physical losses sustained to the structure or the business's contents within. Business Personal Property includes things such as supplies, furniture, and even some coverage for the personal property of others. Be aware of the limitations and the items that are excluded from this coverage form, however, and be sure to discuss with your agent the many available endorsements that serve to broaden or expand coverage.
2. Equipment Breakdown
This coverage is sometimes referred to as boiler and machinery coverage, but the terminology that is more commonly used now is Equipment Breakdown. Equipment Breakdown coverage insures the business for losses to equipment due to the sudden and unexpected breakdown or tearing apart of the scheduled equipment. Equipment breakdown shouldn't be confused with warranty coverage on heating and cooling components, but it can still be a valuable coverage to have, nonetheless.
There are three parts to the coverage – damage to the equipment as result of an accident, damage to other property as a result of the equipment breakdown, and loss of income arising from the damage to the covered equipment. If the hotel's central heating or air conditioning system were to suddenly break down, for example, the loss of income due to the hotel being temporarily out of commission could be payable at claim time.
3. Business Income and Extra Expense
This coverage might be listed as "BI/EE" and it provides coverage for a loss of income due to a covered cause of loss. For example, if the hotel was to have a fire, and become unlivable for an extended time period, Business Income coverage can provide the business owner with payments to replace their lost income during the time they are unable to conduct typical business operations.
Key employees' payroll can also be included if the business owner feels it is important to keep important personnel on staff by continuing to pay them during the rebuilding period. Extra expense coverage is fairly self-explanatory, as it provides payments for operational expenditures incurred after the loss that are above the standard costs associated with running the business. As mentioned above, if a hotel owner has elected to purchase Equipment Breakdown coverage, BI/EE claims can be triggered by an Equipment Breakdown loss.
4. Commercial General Liability
Perhaps even more important than Property Coverages is making sure you are insured with a Commercial General Liability policy, or CGL. Liability insurance is an important aspect of every business. With hotels and other habitational types of risks, there is a significant amount of exposure present, since the business is potentially responsible for bodily injury that is sustained by its guests. These claims could range from a guest slipping on an icy sidewalk to more tragic situations resulting from a structure fire.
General Liability insurance protects the business from these claims if the property damage or bodily injury sustained by a 3rd party is found to be as a result of the business's negligence. The insurance company will also pay to defend the business in court, regardless of the claim's legitimacy or frivolousness. Be aware of some of the exclusions on a General Liability coverage form and discuss the full range of your operations with an agent to ensure that you are correctly covered. For example, if the hotel establishment sells or serves alcoholic beverages, a Liquor Liability policy should be put in place, as claims arising from the sale or distribution of alcohol are excluded on a GL policy.
5. Worker's Compensation
Most hotels have staff of some sort, whether it is housekeepers or office personnel. Although it varies, every state has some laws in place that compel business owners who employ workers to carry a Worker's Compensation policy. Worker's Compensation is the sole remedy for injured worker's to collect benefits after they sustain an injury on the job. By carrying a Worker's Compensation policy, the employer enjoys legal protections from employee lawsuits.
At the same time, if the business owner fails to carry Worker's Compensation, the consequences can be severe. Business owners who are not in compliance with the Worker's Compensation statutes forfeit their common law protections from employee lawsuits, and may incur extensive fines and, in the worst cases, even jail time.
6. Umbrella Liability
An umbrella policy is an optional coverage that provides additional liability limits above what Commercial General Liability and Business Auto policies offer. For hotel owners, an umbrella policy shouldn't be considered optional. The question is less of "Do I need an Umbrella?" and more "How much Umbrella coverage do I need?"
Due to all of the premises and product liability exposures that are present when operating a hotel, and the large number of occupants that may be staying at the hotel at any given time, it is very important that a hotel protect its business and assets with adequate liability limits. Determining how much Umbrella Coverage to buy can be difficult. Umbrellas are sold in "layers" of $1,000,000 each. How many layers you should buy can be first determined by the value of the business's assets; it is a good principle to purchase liability limits that at least match your property values.
Secondly, the risks and exposures present at each specific hotel should be considered in order to determine if additional Umbrella layers should be purchased. If a hotel is engaged in providing food service via a restaurant, serving alcohol, has a swimming pool, or offers guests rides to and from a nearby airport, the establishment has taken on additional liability exposures and should consider purchasing higher umbrella limits.
A comprehensive insurance portfolio for a hotel establishment will certainly include more coverages than listed above. Utility Services-Time Element Coverage, Business Income From Dependent Properties, Signs Coverage, Law and Ordinance, Cyber Liability, Business Auto, etc. are all coverages and policies that should be discussed with an agent who is licensed in your state of operation. The coverages outlined above are a starting point for discussion, and they can help hotel owners to begin to evaluate some coverages which address some of the most frequent loss situations experienced by their type of business.
Disclaimer: Information and claims presented in this content are meant for informative, illustrative purposes and should not be considered legally binding.