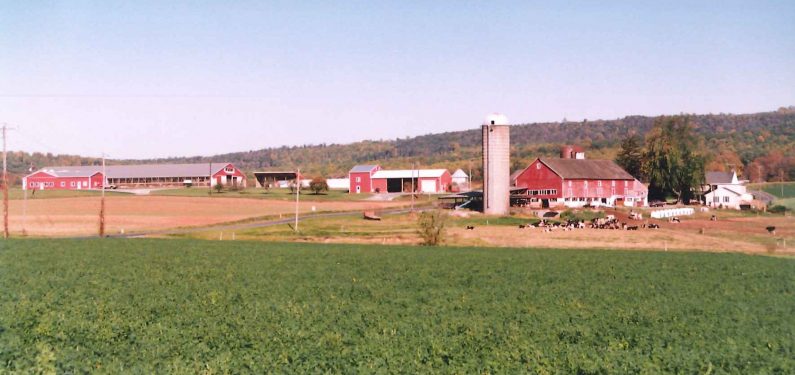 What is Law and Ordinance Coverage and Why Might You Need it?
October 31, 2019
An insurance policy is only as good as the coverages contained within it. Many customers approach the insurance buying process from the standpoint of getting the cheapest possible insurance available which meets the requirements of their lending institution (mortgagee), or the contractual obligations they must meet to secure a job as a subcontractor. Seeking out the best coverage-to-value options for your insurance is warranted, but simply purchasing the cheapest insurance available can lead to coverage gaps. This is especially important with commonly overlooked coverage like Law and Ordinance coverage.
Contrary to what has become a somewhat popular belief amongst insureds, insurance companies do not customarily seek out technicalities in order to avoid making claim payments to their customers. However, in order to operate profitably, claim payments must be restricted to the coverage, and the amount of it, that is purchased with the policy. The need for many coverages is self-evident.
For example, most property owners see the need to cover valuable buildings for the chance of loss due to fire. Where the rub occurs is when less common circumstances occur for which coverage, or a sufficient amount of it, has not been purchased. One of these potential gaps can occur when insufficient limits of Law and Ordinance Coverage are purchased with the policy.
Here's what you need to know about Law and Ordinance Coverage and why you might need it:
What is Law and Ordinance Coverage?
Law and Ordinance provides coverage on an insurance policy when a structure, that is damaged by a cause of loss that is covered on the policy, requires additional updates to undamaged portions of the structure to bring it up-to-date with new building codes that have been enacted in a municipality since its original construction or last updates occurred.
Most buildings that are constructed prior to building code revisions are "grandfathered" and the municipality may not make the property owner update the structure until other zoning and permitting is applied for. This may occur with new additions to the structure or remodeling projects.
When a building incurs damage, and permitting must be acquired for reconstruction or repairs, the municipality may require updates to other portions of the structure to bring it up-to-code. This is where the Ordinance and Law Coverage within an insurance policy comes into play.
Ordinance and Law Coverage is often included on the Property portion of an insurance policy. However, the amount of coverage is usually restricted to a sublimit, which means that it is less than the total amount of property coverage limits for the buildings insured on the policy.
Insurance companies will typically offer Law and Ordinance Coverage at a percentage of the insured value of the insured structure. Because it is included in most policies, this coverage often gets overlooked by policyholders. However, it can be a very important coverage to have and purchasing additional limits of insurance is warranted in some cases.
Why You Might Need Law and Ordinance Coverage
These are a few reasons you may need Law and Ordinance coverage:
1. Without Ordinance and Law, You are Responsible for Costs to Update the Building
Without Ordinance and Law, the cost of updating the undamaged portion of the building would fall solely on the property owner. Since the standard Property Coverage portion of an insurance policy pays for the property that is lost to a covered peril such as fire, windstorm, collapse, etc., it does not cover updates to something that has not been damaged.
2. Be Aware of Law and Ordinance Sublimits – They Can Leave You Underinsured
In some cases, policies that include a small percentage of Ordinance and Law coverage may be sufficient in covering the policyholder for these potential additional costs at claim time. However, in other situations, a sublimit may leave the property owner grossly underinsured.
When considering the need for, and amount of, Ordinance and Law Coverage, business and property owners should consider a few key points to help them decide their potential for incurring these additional costs at claim time.
How Old and Outdated are Your Structures?
First and foremost, if the structure is old and somewhat out-of-date, additional Ordinance and Law limits are likely warranted. For example, if a commercial building will require the installation of a sprinkler system to pass new building codes, 10% of the building limit for Ordinance and Law is likely going to be insufficient.
How Big are Your Structures and How are They Used?
Likewise, depending on the use of the building, as well as its size, updates may either be more commonly required to meet code requirements or those updates could prove to create greater costs. These are also scenarios that will create the need for a more detailed look into an insurance policy's Ordinance and Law coverage limits.
Ordinance and Law is a coverage that is commonly glossed over in many insurance policy review meetings, but it can be an important coverage that helps a property owner to avoid significant out-of-pocket costs if, and when, a loss occurs. Be sure to discuss this coverage and the limits on your insurance policy with an experienced commercial agent. If you have additional questions about this unique and vital policy line-item give one of our agents a call at 1-800-537-6880 or 717-665-2283.
Disclaimer: Information and claims presented in this content are meant for informative, illustrative purposes and should not be considered legally binding.