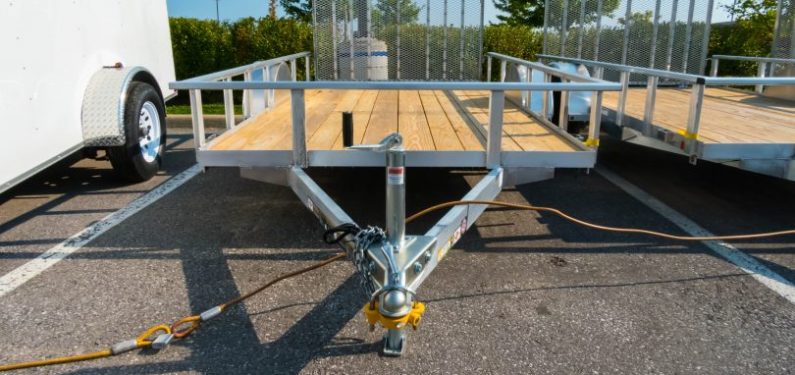 When Do I Need Insurance for a Trailer?
July 5, 2018
Insurance coverage for trailers is often an overlooked item. Many people wrongly assume that the insurance carried on their vehicle automatically covers them in claims situations that are caused when their trailer collides with a 3rd party. In some cases, coverage may be in place, but it is important to understand the details within an auto policy to ensure that the correct insurance protection exists. Here is when you need insurance for a trailer:
Personally Titled/Insured Vehicles
Vehicles that are titled to your individual name are typically insured on a Personal Auto Policy. When the vehicle you use to tow your trailer is insured with this type of policy, your liability coverage, which you have purchased on your power unit, will extend to cover claims that arise from the use of your trailer.
For instance, if you are driving a vehicle insured on your personal auto policy and you sideswipe a car with your trailer because you take a corner too short, the liability limit on your policy would be applicable to a loss caused by the trailer unit. This is something to consider when you are customizing your car insurance policy.
However, if you have a business use vehicle titled in your individual name because you operate a sole proprietorship and that vehicle is insured on a commercial auto policy, you could run into potential coverage gaps when pulling a trailer that is also titled to your individual name.
Commercially Insured Vehicles
If the vehicle you use to pull your trailer is insured on a Commercial Auto Policy, the discussion with an insurance agent needs to go a bit deeper. If you have any trailers titled in the same name as the commercially insured power unit, whether or not you have automatic liability coverage extending to those trailers will depend on the Gross Vehicle Weight (GVW) of each unit.
A trailer that is titled to the named insured (you or your business) on the Commercial Auto Policy and has a GVW of over 2,000 pounds needs to be included on the policy's vehicle schedule in order for liability coverage to apply to the trailer. This requirement doesn't apply to trailers that are not owned by the first named insured. So, if you borrow a flatbed from another business owner, in most cases you do not need to worry about your liability limits extending to that trailer.
Remember, some insurance companies who write personal auto policies will not insure large pickup trucks on a personal auto policy because of their GVW. In this case, a truck that you have for your personal use may be insured on a Commercial Auto Policy. If you have a 5,000 GVW utility trailer titled to the same name as the pickup, you need to make sure that you schedule that trailer on the commercial policy along with the truck.
The same situation can arise for sole proprietors who use a commercial vehicle for both business and personal use. The commercially insured vehicle may be titled to the individual's name and they may have a personal use trailer titled to the same entity. While it would be easy to think of these vehicles as being separated by business and personal use, if the commercial vehicle will ever tow the utility trailer for any reason, the best practice is to eliminate any potentially gray areas of coverage and schedule the trailer on the commercial policy.
Physical Damage
Personal and Commercial Auto Insurance Policies treat physical damage coverage for trailers much the same. While some companies may choose to throw in small limits of insurance for damage to either owned or non-owned trailers as part of an endorsement package, the best way to receive coverage for physical damage to a trailer you are towing is by scheduling the trailer on the policy, stating its value and selecting comprehensive coverage, or both comprehensive and collision coverage.
The comprehensive and collision coverage you carry on the vehicle that is pulling the trailer does transfer to the trailer as liability coverage would on a Personal Auto Policy. So if you need to protect your trailer asset, make sure you choose Physical Damage coverage. Likewise, if you have entered into a contractual agreement with a 3rd party in which you have agreed to pay for damages to a trailer you have rented or borrowed, you should talk to an insurance agent about getting physical damage coverage for these trailer units added to your Commercial Auto Policy to eliminate any potential gaps in coverage.
While other, more complicated situations with trailers do exist, such as those created by trailer interchange agreements entered into by trucking companies or RVs and travel trailers for personal use, the majority of auto owners and businessmen and women can comprehensively insure their trailer liability and property loss exposures quite simply and affordably.
A short conversation with a licensed insurance agent can help you to acquire the trailer insurance you need, and want, for the best value available. Call Ruhl Insurance at 717-665-2283 or 1-800-537-6880 to talk to an experienced agent about coverage for your trailer.
Disclaimer: Information and claims presented in this content are meant for informative, illustrative purposes and should not be considered legally binding.