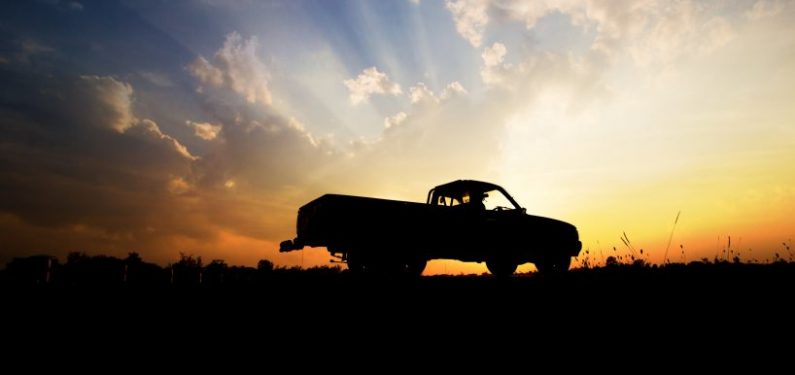 3 Things to Know About Pickup Truck Insurance
April 12, 2018
If you are looking to buy a pickup truck, or currently own one, hopefully, you have considered the insurance implications that come with it. If you are still deciding what kind of vehicle to purchase, it is always a good idea to involve your insurance agent in the process. Your agent can provide you with a quick quote to show you what adding a new vehicle to your policy will cost. This avoids any unwelcome surprises relating to insurance costs and helps you to better evaluate what cars are in your price range.
This is good practice for all types of vehicles, but it is especially prudent if you are considering a pickup truck. A lot of people buy pickup trucks as a passenger vehicle and don't really consider how insurance companies may view them differently than sedans and SUVs. Here are three things to keep in mind when you are considering a new pickup as your next vehicle:
1. Liability premiums will likely be higher for pickup trucks.
Because pickup trucks have higher Gross Vehicle Weights (GVW) than compact sedans, they create a higher probability for larger property damage or bodily injury losses. Liability charges for pickup trucks can become even more oppressive if a youthful driver is the primary operator of the vehicle.
2. Collision premiums are sometimes lower on pickup trucks.
Especially in the case of older pickup trucks, comprehensive and collision coverages for a pickup can sometimes be cheaper than those same coverages for a newer sedan. The older vehicle may not have as much gadgetry to replace in the event of a loss, and often, larger vehicles with more ground clearance do not sustain as much physical damage losses in minor accidents. However, if it is a newer truck, and your teenager is the primary driver, be prepared for the pickup truck's collision premium to quickly become the most expensive portion of your auto policy.
3. Depending on the GVW of the pickup, it may need to be insured on a commercial policy.
Depending on the GVW of the pickup, some insurance companies may not allow your new pickup to be insured on a personal auto policy, requiring it to be insured on a commercial policy. Whether this becomes more, or less, expensive depends on the insurance company, the coverages chosen, and even the driver of the vehicle and their driving record.
For example, although they are generally more expensive, most business auto policies look at driver motor vehicle records only to determine the insurability or eligibility of the driver, i.e. whether or not they will agree to offer a policy for that person. If a driver has a bad record, some states allow insurance companies to exclude specific drivers from coverage. However, if a driver has one accident or violation in the past three years, this typically will not negatively affect a business auto policy premium, whereas a personal auto policy may be subject to premium surcharges based on driver accident and violation history.
It might sound strange, but make sure you involve your insurance agent in your next vehicle purchase if you are at all concerned with managing the monthly costs associated with vehicle ownership. It will help you make educated and informed financial decisions when you are engaged in the purchasing process at the dealership, and it is a great way to receive additional value from your relationship with your independent insurance agent. In the case of pickup trucks, you will also have to consider insurance for a trailer, if you have one. Call Ruhl Insurance at 717-665-2283 or 1-800-537-6880 to get the coverage you need.
Disclaimer: Information and claims presented in this content are meant for informative, illustrative purposes and should not be considered legally binding.