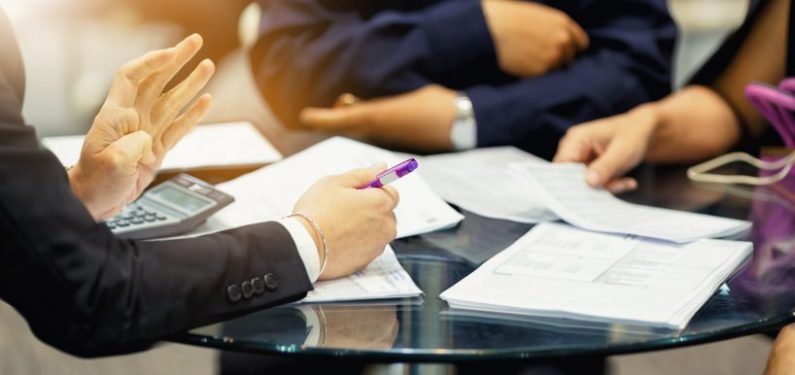 5 Reasons to Review Insurance During COVID-19
July 23, 2020
The COVID-19 virus is rapidly changing the way businesses are conducting their operations. Business owners have had to develop responsible ways to reopen and continue commerce during the pandemic that preserve their revenue streams, or create new ones, while simultaneously protecting customers and employees from the viral transmission. Some businesses have been profoundly affected by these changes. This introduces some reasons to review insurance during COVID-19.
Anytime operations are altered it is important to review your insurance policies to make sure that you are properly covered for new risk exposures. If your business has been affected by governmental restrictions that have led to changes in your operations be sure to contact a knowledgable independent agent to have a discussion. Here are a few business changes that are reasons to review insurance during COVID-19:
1. You Started Selling Product Online
So much of commerce was already taking place online, and many business owners have seen the shift as inevitable for quite some time. However, COVID-19 has rapidly increased the number of electronic transactions as stay at home orders and businesses temporarily closing their brick and mortar locations to foot traffic have necessitated online sales.
Younger customers were more likely to buy online anyway, but now older customers have also found the need to adopt this type of consumer behavior. If your business has developed a digital storefront, has begun taking online orders to fulfill for curbside pickup, or other types of online transactions are now present that were not a few months ago, it is imperative that you review your insurance policy and ensure that you have the proper Cyber Liability Insurance coverage.
Even businesses that have Cyber Liability coverage in place should review their policy limits. Since the increase in online customer transactions is a growing cyber liability to small businesses, it could necessitate a need for an increase in coverage limits to make sure that the amount of risk exposure is adequately covered by the policy.
2. You Have Employees Working Remotely From Home
Many businesses already had a certain percentage of their workforce that operated from remote workstations before COVID-19. For others, setting employees up so that remote work could occur became a viable way to continue operations while limiting the number of people in the office.
This has many benefits, but it can also create cyber liability exposures. Instead of employees operating from one secure network, there are now multiple points where your cybersecurity could be breached. The added exposures create a need for robust digital security for remote work stations.
It also creates a need for a review of your company's cyber liability coverage to ensure that adequate limits are in place. Your policy should include coverage for data restoration and other potential losses that now have a higher probability of occurring.
3. You Started to Offer Delivery or Pickup of Product
Giving customers the option of purchasing your product or services without the need to enter a storefront creates an inevitable increase in electronic transactions. However, some businesses have looked for ways to take that service to the next level by offering product delivery or curbside pickup. Even businesses such as auto repair shops have begun to offer vehicle pick up and drop off.
If you have begun to have employees on the road conducting business operations on your behalf, you will need to ensure that you have the proper coverages in place. Speak with your independent insurance agent if these changes have occurred in your business and be sure that you have the appropriate coverages, such as hired and non-owned auto liability.
It's also important to make sure that exclusions for delivery are not in place on your policy. For example, not all insurance companies will write coverage for a pizza restaurant offering delivery. If your restaurant did not offer this service in the past, but has begun to offer it because of COVID-19, it is important to determine if your existing policy actually offers the coverage that is now required for your new operational structure.
These types of operations can also increase liability exposures. So, you also want to discuss with your agent if the limits of Liability Insurance coverage you have in place are adequate or if it is prudent to increase your policy limits.
4. You Added or Discontinued Certain Products
COVID-19 has changed the business landscape. As such, it has created both opportunity and loss in the marketplace. That is the reality of our current economic climate. Some types of products have become less viable while the demand for others has surged.
Innovative and savvy business owners have seen the writing on the wall and have looked for ways to adjust to the market and opportunities to create new revenue streams to keep their businesses open and their valuable employees working. For example, manufacturing facilities have, in some cases, been retooled to create new and different products than what the business was formerly engaged in.
It is possible that the new product carries with it a lower liability risk or it might be much higher in risk than the previously produced product line. In either case, if you have added or subtracted products from your offering, it is important to discuss the changes with an independent agent. You definitely don't want to discover that a new type of product falls under any liability exclusions within your insurance policy language.
Additionally, if you've discontinued producing what might be considered a "higher risk" product, you may be able to save premium dollars by adjusting your policy. You may also be able to find a different carrier who will write your coverage at a lower price that might not have been an option before given your prior product offerings.
5. Your Storefront Has Been Altered or Your Capacity Has Changed
In the event that a brick-and-mortar operation has changed the layout of their business to comply with COVID-19 regulations, an insurance review is probably in order. Some changes may be temporary, and changing an insurance policy based on non-permanent alterations isn't necessarily advisable.
However, if permanent changes have been made to the storefront, i.e. the amount of area that will be open to the public, occupancy limits, etc., you might be well-served to discuss this with your agent. This is one of the reasons to review insurance during COVID-19. The rating structure of some commercial policies will be based on these types of considerations. So, if you have changed your business in this way, it could save you money to discuss any retractions in your business's physical footprint.
Furthermore, if you have experienced the unfortunate reality of permanently laying off some of your employees, you may also want to discuss this with your agent. Some liability premiums may be based upon the number of workers you employ. If new workers are subsequently hired as COVID restrictions are lifted, it will also be important to report those changes to your business as well.
Proactive Insurance Reviews Help Protect Your Business
These are just a few business changes that create reasons to review insurance during COVID-19 and are also good things to address during a new year insurance review. The number-one goal of a responsible and experienced commercial insurance agent is to ensure that your business is properly covered for the risk exposures that are present. This is difficult to do unless you proactively engage in a discussion with your agent about any ongoing changes to your business.
An honest and reliable agent's second priority is to ensure that you aren't paying for coverage that is not, in fact, necessary for your business given its current activities and operations. By having a discussion with a trusted agent about changes that COVID-19 has brought upon your business, you can receive peace of mind that you are properly insured while simultaneously determining if any unneeded coverage can be eliminated from your policy.
This provides the opportunity to save money during a time when your business needs to operate most efficiently and cost-effectively. If you need to review the commercial insurance coverages you have in place for your business or need to have a conversation about new coverages that might be needed given recent changes in your operations, please give one of our experienced commercial lines representatives a call at 1-800-537-6880 or 717-665-2283.
Disclaimer: Information and claims presented in this content are meant for informative, illustrative purposes and should not be considered legally binding.