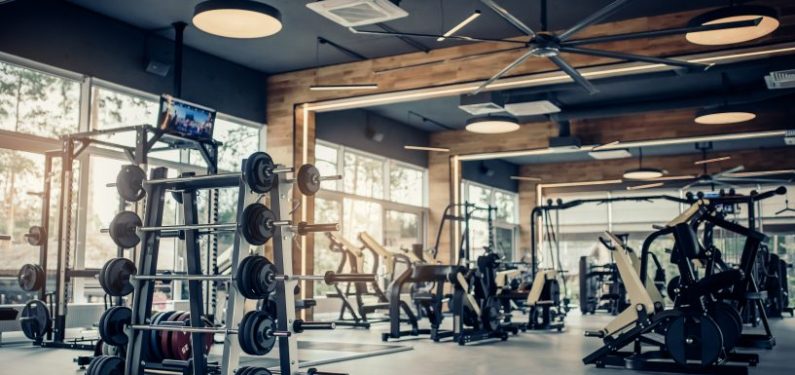 5 Important Insurance Coverages for Gyms and Fitness Clubs
November 12, 2020
Commercial Insurance products are highly customizable and what coverage your business needs will be determined by the industry you are in and the specific operations of your company. Gyms and fitness clubs have an inherent need for a robust and comprehensive insurance plan, due to the physical nature of the activities that their clientele and employees conduct. In addition, there are other coverages that these types of businesses will need to consider in order to effectively protect their financial assets and interests if they were to sustain a loss. Here are a few important insurance coverages for gyms and fitness clubs that these types of businesses should consider adding to their insurance portfolio:
1. Worker's Compensation
Worker's Compensation is a mandated insurance coverage for all businesses in every state in the nation. State requirements vary, so gyms and fitness clubs that operate multiple locations in multiple states should consult with an independent commercial insurance agent to ensure that their Worker's Compensation policy is offering coverage that meets each state's mandate.
Some gyms and businesses may utilize independent contractors (IC) as trainers or instructors. This may help to keep Worker's Compensation premiums lower. However, it is important to determine if instructors are truly meeting the definition of an independent contractor, since paying these worker's on an IRS Form 1099 alone is not enough to meet the requirements to establish them as a legitimate IC.
Even those establishments that do utilize true IC's at their facilities will almost invariably have other payroll employees, so a Worker's Compensation policy will still be a necessity. Knowing the basics of worker's compensation and having a conversation with your independent insurance agent will go a long way in making sure you have the right coverage and enough of it for your gym or fitness club.
2. Premises Liability
Premises liability is another one of the important insurance coverages for gyms and fitness clubs. Injuries in the gym and during intense training sessions are not uncommon. If a client is injured due to faulty gym equipment, for example, the gym could be held legally liable for financial losses sustained by the injured party; which may go beyond the initial medical bills associated with the liability claim.
3. Commercial Property Insurance
Gyms and fitness clubs often have tens of thousands of dollars of fitness and exercise equipment at each of their locations. In addition, most have office equipment and computers that also represent thousands of dollars of company assets. The possibility of loss to this type of business personal property creates a need for a comprehensive business property insurance policy for these establishments.
Protection for Property Updates and Improvements
Still, there are other less obvious types of property coverages that should be considered by these businesses. Even gyms that lease the building in which they operate can have thousands of dollars of betterments and improvements at each location to customize the physical building for a specific layout that is needed to conduct their business operations.
Often, these businesses invest thousands of dollars of updates into a leased building just to integrate their own corporate branding within the commercial property space. These types of financial investments in the physical business location can be protected with a property policy.
Loss of Business Income and Extra Expense Coverage
Lastly, gyms and fitness clubs should strongly consider adding Loss of Business Income and Extra Expense coverage to their Commercial Property coverage. Loss of Business Income and Extra Expense coverage can pay for losses of income that arise after a covered property loss is sustained by a business while a structure is being rebuilt.
It also can provide payments to continue employee payroll while the business is not operational. This can be a viable way to ensure that a physical loss to your business does not result in a loss of key personnel, such as trainers, instructors, or managers, during your business's downtime.
Extra Expense coverage can provide insurance payments for additional expenses that exceed the business's typical operating costs, such as expediting construction following a property loss in order to re-open more quickly, leasing an additional location while the primary location is rebuilt, or even added costs of advertising to promote a grand re-opening in order to reclaim your customer market share that may have been lost following a period of business closure after a claim. This makes it one of the essential coverages for gyms and fitness clubs and also one of the basic insurance coverages all hotels should have too.
4. Professional Liability
Gyms and fitness clubs that provide classes or some type of fitness instruction should ensure that Professional Liability coverage is a part of their insurance plan. Professional Liability coverage provides financial protection when a claim is brought against a business if their professional expertise, or more accurately their failure of proper instruction or advice, results in an injury/financial loss to their clientele. This makes it one of the important insurance coverages for gyms and fitness clubs.
Situations where improper instruction results in a physical injury that could lead to financial loss for a client aren't difficult to imagine in a gym setting. More importantly, a business will often need to defend itself in court if such a claim is brought forth. Having insurance coverage for this type of loss will ensure that the insurance company will provide and pay for a robust and viable legal defense on your behalf.
5. Franchisors Liability
Another type of professional liability that is another one of the important coverages for gyms and fitness clubs that have franchised their brand is Franchisors Liability. This type of coverage protects the corporation from claims brought forth by a franchisee.
For example, if a franchisee alleges financial loss because of a misrepresentation by the corporation within their franchising contract, Franchisors Liability coverage will help to ensure that the corporation's financial interests are protected by an insurance policy.
It is important to note that, as with all types of insurance, intentional actions are not covered by an insurance policy. So, deliberately false or misleading information that was provided to a signing franchisee would not be covered by this type of insurance.
Talk to an Independent Insurance Agent to Get Proper Coverage
These are a few important insurance coverages for gyms and fitness clubs. But, insuring a gym or fitness club takes a specific and customized approach, so the process should start with a detailed conversation with an independent agent. Owners and operating officers should expect a nuanced conversation with their agent in order to ensure that all aspects of the business are appropriately covered for all types of loss.
In some cases, the agent may even bring a representative from the insuring company with them to a meeting, such as an underwriter or a loss control specialist, in order to inspect the physical gym or fitness club location and get a better handle on the business's practices and product offerings.
The underwriting process for these types of policies may take a bit of additional time, but, in return, owners and CEOs will be provided the peace of mind that their entities are properly ensured and their financial interests in their business are protected.
To discuss coverage options or to receive a quote for your gym or fitness club, contact one of our commercial insurance agents at 1-800-537-6880 or 717-665-2283.
Disclaimer: Information and claims presented in this content are meant for informative, illustrative purposes and should not be considered legally binding.