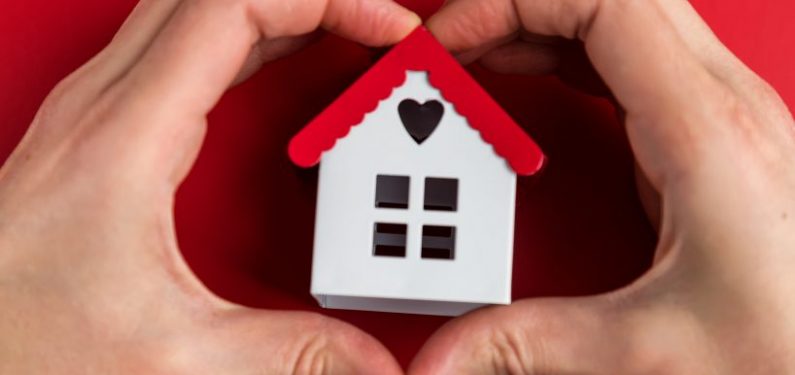 How to Choose a Homeowner's Insurance Policy for the First Time
July 17, 2019
Buying a home requires a lot of paperwork, whether you've done it before or not. For first-time home buyers, the number of signatures, contracts, disclaimers, etc. can get especially overwhelming. This is especially true when you consider the need to choose a homeowner's insurance policy on top of everything else.
The buyer's homeowners insurance needs to go into effect immediately upon purchase of the home and that means the process of selecting an agent, insurance company, and policy options need to occur even before they settle on their new home.
With everything else that goes on during the home buying experience, it is easy for a first-time home buyer to go with the first insurance option made available to them in order to simply check that item off the long list of needs. However, it is worthwhile for home buyers to take the time to make some calls and weigh their options.
Taking some time to explore options leads to getting the best coverages and the most value out of a homeowners insurance policy. Here are a few things home buyers should do to help them choose a homeowner's insurance policy for the first time:
1. Examine Independent Agent Options
In an effort to provide home buyers with a buying experience that includes a comprehensive suite of services, many realtors will give a recommendation of where the buyer can purchase the needed homeowner's insurance that will be required by the lending institution.
Other times, a mortgage wholesaler, often referred via the realtor, may have an insurance agent who they have a referral agreement with.
In still other cases, the mortgage company may have an insurance department that they may try to steer a home buyer toward in order to maximize the number of services they provide for each new account.
While the motivation to provide a home buyer with these referrals and services is likely rooted in good intention, it doesn't necessarily provide the best options.
First, an agency that a realtor or wholesale mortgager recommends could very likely be a direct writer for just one company. This means that they have limited options to offer you and very little price and coverage comparison ultimately occurs.
Secondly, lenders who have an insurance branch oftentimes must operate within the "bucket-shop" model, or in other words, high-volume and low-service.
By properly vetting your own independent agency, you will be able to capitalize on multiple company options to find the best offering of coverages at the most competitive rates. In addition, you can find an independent agency that will consult with you and offer you a very tailored and customized insurance policy. This ensures which you get the coverages you need and want and have a specific agent to call for ongoing customer service needs.
2. Choose a Company with a Reputation for Service
While it is tempting to go with the homeowner's insurance company that will meet the mortgagor's requirements at the cheapest price point available, it's imperative to consider the service you will receive from the insurance company you select.
This is another way that an independent agent can provide you with valuable knowledge. Don't be afraid to ask your independent agent about their experiences with a company and its claims process. A good agent, who is looking out for you, will often steer you to a company that has superior customer service and a great reputation for standing by their clientele at the time of a claim.
Insurance companies that provide and market solely on price may not be the best value for a homeowner if their commitment to clientele is sub-par when it is needed the most! You want to make sure you choose a homeowner's insurance policy with a company you can count on when you need them.
3. Ask Your Agent about Policy Add-ons
Home buyers usually receive a big packet of information from their lender with marketing materials from various service providers. They also get inundated with mailers for quite some time after their home purchase.
Some of these service offerings may include things like home warranties. An insurance policy shouldn't be looked at as a home warranty. There may be things covered by a home warranty that are excluded on a homeowners insurance policy.
However, some of the most valuable parts of a home warranty product may be available through an insurance policy for a much more affordable price. Also, homeowners insurance covers some damage to your home, but can cover more with endorsements and add-ons. So, when it comes time to choose a homeowner's insurance policy, don't forget to ask your agent about add-ons.
Equipment Breakdown
Equipment breakdown, or boiler and machinery coverage, is a valuable insurance coverage for hotels, restaurants, farms, and even homes. More and more insurance companies are offering equipment breakdown coverage for appliances, heating and cooling systems and other components in the home.
Equipment breakdown is not in itself maintenance, but it does protect against the sudden breakdown of mechanical systems. This coverage can be added to a home policy for what usually amounts to a few cents per day and can provide some additional coverage and protection for a homeowner at a much more affordable price than a home warranty product.
Personal Property
Oftentimes, first-time homeowners are newlyweds. The price of wedding and engagement rings seems to be ever-rising. Before being a homeowner, the groom may have insured a diamond ring on a stand-alone inland marine policy or similar product.
Once a homeowner's policy is put into place, these items can be scheduled as personal property and coverage for theft and mysterious disappearance obtained for a significantly lower price than it costs to insure these pieces of jewelry on their own policies.
For these reasons, it is a good idea to talk to your independent insurance agent about what policy options are available to you.
Buying your first home can be a stressful and overwhelming experience. However, it is also an exciting time!
Avoiding the stress and headaches that surround the insurance buying experience for that first home starts with selecting the right agent to help walk you through the process and find you the best combination of coverage, price, and service.
If you need help finding all three of these things in one place, be sure to give one of our personal lines agents a call at 1-800-537-6880 or 717-665-2283 to discuss your options.
Disclaimer: Information and claims presented in this content are meant for informative, illustrative purposes and should not be considered legally binding.