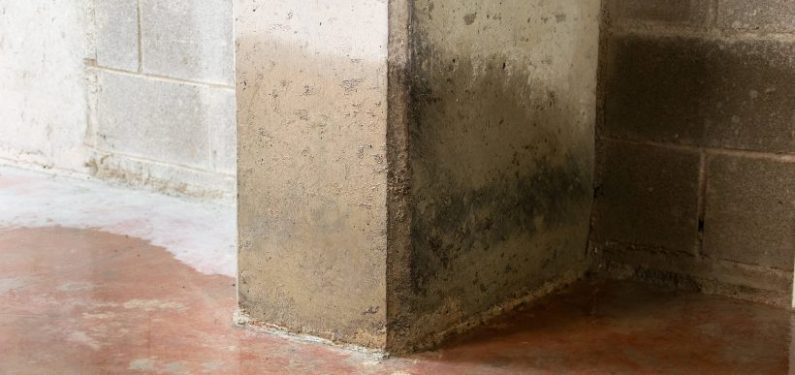 High Water on the Way? Here are the Flood Insurance Basics to Know
September 16, 2021
What happens when the forecast is calling for several inches of rain over the next 24 hours and the groundwater levels are already elevated? Your house may be prone to get water in the basement, but you have a sump hole with a pump in the floor of the basement to help prevent flooding.
Normally, you get water rising through the floor and foundation. What if the water comes in through a window well? What if the pump is overwhelmed and fails? What kind of insurance protection is available? These are the flood insurance basics to know and a few scenarios with how they may play out with regard to insurance protection related to water damage:
What is Flood Insurance?
Insurance is an industry explained by definitions and there is specific wording the defines what is considered a flood
Flood, in most cases, is excluded on a standard insurance policy. So, steps must be taken if you need insurance protection for it. Without these extra steps, you could be left without coverage in the case of flooding.
Flood Insurance is a federal program that is made available through standard insurance companies. Rates are established by the government and are dictated by the established "Flood Zone".
They may also refer to a flood plain by the number of years for the likelihood of a flood, i.e., 100-year, 500-year, etc. In these situations where there is water damage due to a flood, you will need a "flood policy" to have any protection via insurance.
Who Needs a Flood Insurance Policy?
Who needs a flood policy? The simple answer is "anyone who has the possibility of ground or surface water coming into their home or structures from a weather event". In recent years, there are more situations where homes, never thought to be at risk previously, have experienced damage due to changing run-off patterns caused by housing developments.
Weather patterns have changed, and we see storm patterns drop localized heavy downpours amounting to inches in a matter of minutes. You must evaluate your situation and location and decide what is your risk. It is fair to say that"more people have a potential for flood damage than are currently protected by flood insurance.
What is Covered by Flood Insurance?
When it comes to flood vs water damage caused by other factors, there are specifications that can affect coverage. One of the biggest flood insurance basics to know is that flood insurance has very specific wording defining a flood event and how the insurance protection will apply.
In many cases, a flood policy will carry a higher deductible than your standard homeowner's insurance policy. The items below grade, in your basement, may have limited protection or no protection at all.
For example, your furnace may be covered because it may be considered "fixed", but a washer and dryer may not be covered because they are considered "movable". Household furnishings, like a sofa, chairs, entertainment center, etc., may have little to no coverage. The walls and floor are part of the structure so damage to them would be covered.
Although this may seem like insurance companies avoid paying claims, it's important to remember that your insurance policy is a contract that has language that defines the conditions under which there is coverage/protection. So, it is very important to read and understand what is provided by your policy/policies.
This is also why it is important to talk to your insurance agent about your current coverage and to regularly review your policy with them to make sure you have the coverage you need before you need it.
What About "Backup of Sewers and Drains"?
There is another endorsement often available that you can add to your policy that can provide what may be considered "quasi flood or water damage protection". It is commonly called "Backup of Sewers and Drains" and it is one of the important coverages for homeowners policies.
This endorsement, when added to the policy, provides coverage for water damage anywhere in the structure as a result of just what it says, "Water Damage-Sewers, Drains and Sumps". Sewers are just that, an overflow of a toilet, etc., and a drain would be any drain in the dwelling. It could be in the kitchen, bathroom, or basement.
A sump drain in the basement is considered a drain under this policy endorsement. So, if the rainwater or groundwater does not drain fast enough and you accumulate water in the basement, there may be protection available.
A sump drain that has a pervious bottom is considered a drain and if the water comes in faster than it drains away through the sump drain, then you could have coverage. If you have a pump in the sump hole and it becomes overwhelmed because the water is coming in too fast, then your "Water Damage-Sewers, Drains and Sumps" coverage would be triggered.
Be aware, most policies have a very limited coverage amount for this peril. Often, it is only $5,000! Depending on the level of finish of your basement, $5,000 may not go far. But, $5,000 or $10,000 may be a great start to covering your expense in the event of unwanted water in your basement. And, the policy endorsement is not expensive, if it meets your needs.
Get Flood Coverage Before You Need it
Does homeowners insurance cover damage to your home? Not if it's flood damage. These are some flood insurance basics to know, and there are nuances in insurance related to flood and water damage. We suggest that you have a conversation with a qualified insurance agent to understand what you have coverage for and to ensure you have the coverage you need.
Our agents here at Ruhl Insurance can be reached for discussion at 717-665-2283 or 800-537-6880. Give us a call and make sure you're covered before you are dealing with water damage and scrambling with the wet/dry vac!
Disclaimer: Information and claims presented in this content are meant for informative, illustrative purposes and should not be considered legally binding.