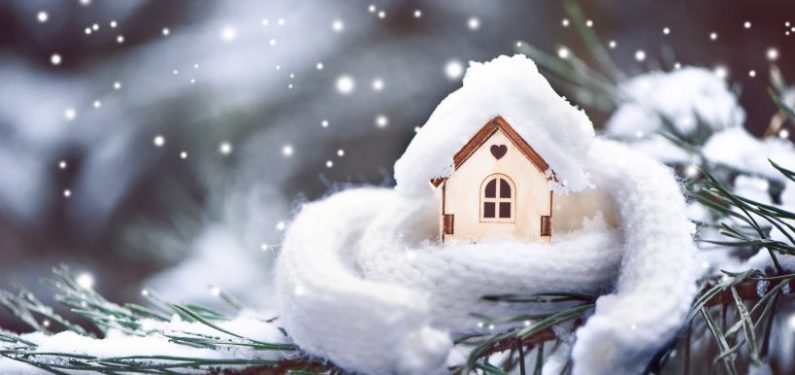 How to Winterize and Protect Your Home for Winter
January 2, 2020
Winter has officially arrived and it is important that you protect your home from the elements during this time of year. This is especially necessary if you plan on taking an extended vacation this winter or have a seasonal property in a warmer climate that serves as your primary residence during the colder months of the year. There are a few items that should receive a little bit of extra attention and consideration to ensure that your home is properly protected this year. Here are a few ways to winterize and protect your home for winter:
1. Drain Water Pipes
If you are heading out of town for the entire winter season, you might want to consider fully winterizing your home. If you plan on disconnecting the heat to your home during this time period, you will want to be sure that you drain your water pipes to avoid freezing and rupturing, which can lead to excessive and expensive water damages. This is one of the best ways to winterize and protect your home for winter.
Even small leaks can create huge problems when they are undetected for weeks or months at a time, so make sure that draining water pipes is one of your top priorities before you leave. Even if you do not intend to disconnect the central heating of your home during your out-of-town stay, draining your water pipes and shutting off the main water source is still a good idea.
Winter weather can lead to power outages. And, if these events are sustained over several days of severe weather and sub-freezing temperatures, you could still experience the freezing of domesticated water pipes.
To winterize your water pipes, shut off the main water supply and pour anti-freeze in each drain trap in the home. Plunge as much water out of the commodes as possible and pour anti-freeze in both the tank and the bowl. Don't forget to take additional steps to winterize your washing machine as well.
2. Install a Security System
If you regularly go out of town for extended periods of time, it is a good idea to install a home security system. Modern home security systems will help with more than just burglary protection; they also can alert first responders when smoke or fire alarms in the home are triggered.
Home security systems are a good investment, even if homes aren't left unattended for a significant period of time over the winter. However, they become more imperative if you do, in fact, plan on being away from your home for weeks or months at a time.
3. Check Your Roof
It's a good idea to check your home's roof before the brunt of winter. If you are heading for a warmer climate for the season, be sure to perform this task before you leave. If you are uncomfortable, or unable, to do this yourself, hire a reputable contractor to inspect the roof.
Missing shingles, damaged fascia, clogged gutters, or spouting are all ways that moisture can enter your home. Roof and ceiling damage can become a severe and expensive problem. It is easier to nip these items in the bud by using proactive protective measures rather than come home to an unwelcomed surprise of excess water/moisture damage.
4. Coordinate With Your Neighbor
It may be prudent to ask your neighbor to keep an eye on your home while you are away so they can alert you if any problems arise or anything suspicious seems to be occurring. You may also want to coordinate with a family member to periodically check on the residence. This way, if any problems do occur, they can be detected in a reasonable time and mitigated before extensive damage occurs.
5. Talk With Your Insurance Agent
If you will be away from your dwelling for the entirety of the winter season, you should have a short discussion with your insurance agent about how this could affect your coverage. Some insurance policies will reduce or eliminate coverage for certain types of losses caused by homeowner neglect.
For example, water damage from pipe ruptures may not be covered if your home is not winterized. Losses from vandalism and malicious mischief if the home is left vacant or unoccupied for a certain amount of time. It is important to understand how your policy will respond to potential losses that could be incurred in your absence, so make sure you have this conversation before you leave!
These are just a few ways to help winterize and protect your home for winter, including some home maintenance projects that reduce winter insurance claims. They will help you to ensure that your home is properly protected and you can head out on your vacation or to your seasonal dwelling with your mind at ease. Your home is likely to be your most valuable asset, so make sure that you are taking the proper steps to deter potential claims this winter.
If you have additional questions about winter perils and how your homeowners insurance policy will respond to claims, feel free to give one of our licensed and experienced personal lines agents a call at 1-800-537-6880 or 717-665-2283.
Disclaimer: Information and claims presented in this content are meant for informative, illustrative purposes and should not be considered legally binding.