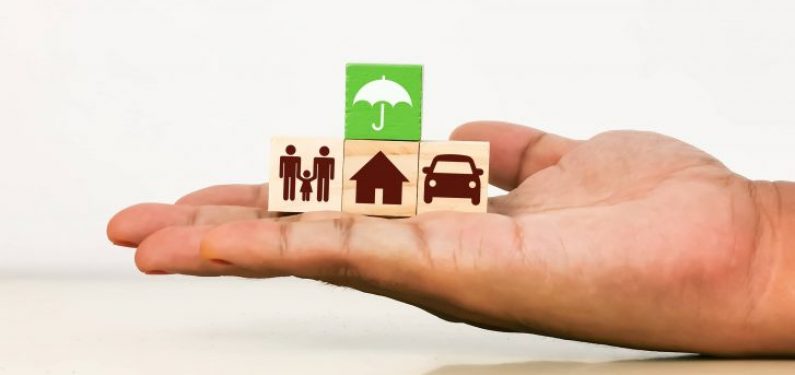 Does Bundling Multiple Insurance Policies Make Sense?
January 13, 2022
There are many ways to convince consumers to buy more of a commodity. Perhaps, where we see this the most is in the grocery store; "buy one get one free," "buy two or more and get $.50 off each," "buy three for $1.97 each, lesser amounts $2.59 each." Since we need multiple insurance policies, are there any savings if we try to "bundle" our policies? What is meant by "bundling" policies is writing them with the same insurance company or carrier. Does bundling multiple insurance policies make sense? Here's what to consider:
Consider the Types of Insurance Policies You May Need
To begin, let's identify all the potential types of policies a consumer may need to be properly protected. First, we would have the most common ones: your Homeowner policy and your Auto policy. Nearly everyone has a need for these two policies.
To that, we may add an Umbrella Liability policy, a Motorcycle or Boat policy, a Seasonal Dwelling policy, or an RV and other recreational vehicle insurance policy. This all depends on the individual's needs based on what types of property they own.
The other consideration is whether the insurance carrier writes policies that will cover these different types of exposures. For example, some companies do not write auto insurance and many do not write motorcycles or recreational vehicles, such as 4-wheelers or jet skis.
Some Policies Are Less "Flexible" When it Comes to Bundling Multiple Insurance Policies
If you have a need for multiple types of policies, then it may make economic sense to look for an insurance carrier that can cover as many of your exposures as possible. Certain policy types are less flexible than others related to how they interact with companion policies.
Perhaps the most inflexible is that of an Umbrella Liability policy. In almost all cases, the company that writes the primary property policy, the homeowner or tenant homeowner policy, will need to write the Umbrella Liability policy. These are considerations that need to be discussed with your agent.
How Saving Potentials Work With Bundling Multiple Policies With the Same Carrier
If you are able to write multiple types of policies with the same carrier, how does the saving potentials work? In the insurance world, it is very regulated as to what kind of incentives may be offered to you, the client, either from the insurance carrier or the insurance agent. Discounts, etc., must be built into the general pricing.
The most common savings would be a "multi-policy discount". This is one of the common discounts for personal lines policies. Typically, it may amount to a savings of 5-15% of the premium. Most often, it is offered when a homeowner or tenant homeowner policy is coupled with a personal auto policy.
Some insurance carriers will offer a discount even if they do not write both lines of insurance, but the same agent writes both the home and the auto. This type of bundling can sometimes help you get the cheapest homeowners insurance for your situation. Seldom do we see the situation where there are savings across multiple policies where the insured property is written on separate policies or with different companies.
There Are Very Few Negatives to Bundling Insurance Policies, But it Doesn't Always Make Sense
What are the negatives or downsides to bundling insurance policies? There are very few if the coverages and the limits match the needs of you, the insured. Perhaps the most common potential negative may be that of pricing.
Even though the insurance carrier may give you a multi-policy discount, that discount may still net out with a higher premium than you could find by using multiple insurance companies. For example, if I have a combined premium on my home and auto of $2500 after a multi-policy discount, but I can write a policy on my home for $700 with one carrier and my auto for $1500 with a different carrier, netting $2200, the multi-policy discount is meaningless.
So, ask questions. Do not assume that bundling is automatically the most cost-effective. There is much advertising by companies to make you believe that having "everything with them" gets you the best price.
But, you need to ask "is it actual savings or less insurance?" and "does bundling multiple insurance policies make sense for me?" The value of working with an independent agent is that they will have multiple options to explore and offer to you while being able to help you answer these questions.
If you would like to discuss your individual and unique situation, please give one of our professional Account Managers a call. We have options; multiple insurance companies where we can find the best and most cost-effective policies for your needs.
We can be reached at 717-665-2283 or toll-free at 800-537-6880. If you prefer email, you can also email us at info@iruhl.com or fill out a contact form. Together, we can find the best solution for you!
Disclaimer: Information and claims presented in this content are meant for informative, illustrative purposes and should not be considered legally binding.