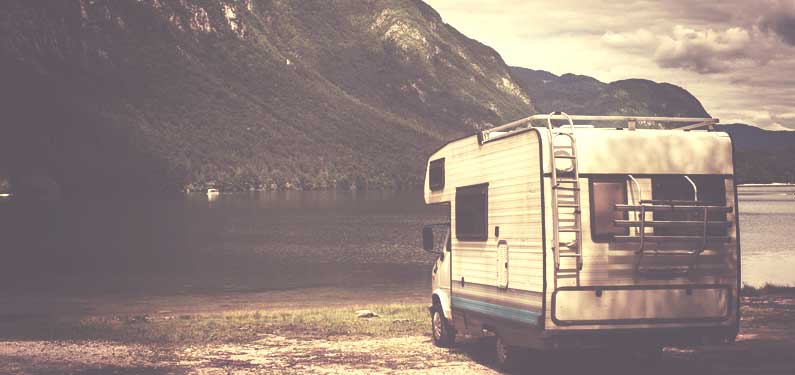 Request a Free Consultation
Recreational Vehicle Insurance
If you own a recreational vehicle, you may have significant property or liability exposures, which you incur through the use of that equipment.  The term recreational vehicles can certainly cover a wide range of motorized vehicles.  Many homeowners don't realize that exclusions on their homeowner's policy may be applicable to the use or operation of mobile equipment, especially when that use occurs off-premises.  Some of the types of recreational vehicles that you may need coverage for may include:
ATV/UTV
Watercraft- Boats/Jet Ski
Go Carts
Motorhomes/Travel Trailers
Snowmobiles
Depending on what kind of policy you have in place for your personal liability, you may be able to receive limited coverage for some of these types of vehicles.  For example, some farmowner's companies will provide coverage via a farm policy for off-premises or recreational use of a 4-wheeler or snowmobile.  The same companies may allow you to schedule the items for property insurance on your farm policy.  You also may be able to receive some limited coverage for a boat on a farm policy, depending on its horsepower and overall length.
However, insureds who have a homeowner's policy experience more stringent stipulations on the use of any motorized vehicles, aside from vehicles used to service the premises (such as a riding lawnmower).  For these folks, a recreational vehicle policy is a way to close liability coverage gaps and, in some scenarios, keep the over-the-road operation of such vehicles legal.  If you need a recreational vehicle policy and you have a personal umbrella with another company, it is important to ask your agent about scheduling your recreational vehicle liability as an underlying policy on your personal umbrella.
Frequently Asked Questions
I have an ATV I use for hunting/trail riding, do I need a recreational vehicle policy for it?

Even if you are operating an ATV on property you own, it is a good idea to have a policy in place. This eliminates any potential coverage pitfalls if you decide to take it an impromptu off-premises ride. Furthermore, if you ride on trails or hunt on property that is not your own, you definitely should have a policy. If you ever ride down the road on your ATV, it is imperative that you cover this liability exposure. Additionally, the recreational vehicle policy can provide coverage for physical damage to your vehicle as well as first party benefits such as medical expenses, wage loss, etc.

Can I put a motorhome on a Personal Auto Policy?

Many carriers offer RV policies with rates tailored for a seasonal recreational vehicle. You may be able to insure a camper trailer that is being pulled by one of your personal autos, on your personal auto policy. On a personal auto policy, the liability for a trailer in tow comes from the power unit that is pulling it, however, if you want coverage for physical damage to the trailer, you need to schedule the item and state the value when the policy is written.

Are recreational vehicle policies expensive?

It depends on the coverages that you wish to buy, but, typically, recreational vehicle policies are not extraordinarily expensive and can be purchased for reasonable premium amounts. For example, a motorcycle policy may have a liability rate significantly less than a car or pickup truck because its capability of inflicting bodily injury or property damage is significantly lower than another vehicle which weighs several tons. At the same time, your first party benefits on a motorcycle policy may be more expensive than those benefits on a personal auto policy since the bodily injury to the operator can often be more severe even in minor accidents.

How can I put my recreational vehicle liability under my personal umbrella policy?

If you purchase a recreational vehicle policy from the same agent who has your umbrella liability policy, they may suggest that the umbrella policy be endorsed to list the recreational vehicle policy as underlying. There may be stipulations and minimum limit requirements from the umbrella insurance provider which can require you to insure at least to their minimum underlying liability limit requirements. Each company has different minimum requirements and your agent can make sure your underlying recreational vehicle policy complies with the umbrella insurance provider's criteria.