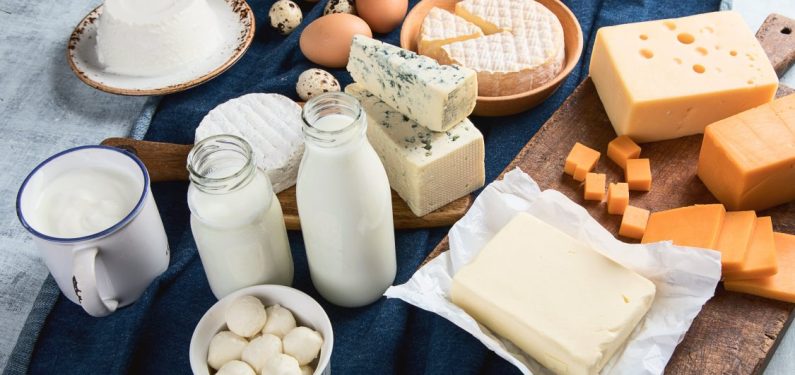 Dairy Farm Insurance for Milk Products: Cows, Goats, and Sheep
June 30, 2022
When you hear "milk," your mind may immediately go to the dairy case at the grocery store and the standard options of Skim, 1%, 2%, and Whole milk. However, there are other dairy options becoming available, for various uses and from different species. With all these new and different uses of dairy products, the need for proper insurance coverage becomes very critical. Here's what to know about the various sources, products, and uses of dairy/milk from varying animal species, and why dairy farm insurance for milk products may not be enough:
What Type of Milk Are You Using?
Various milk products come from various sources and there can be variations within each species as well. In addition to other milk products, the appetite for natural raw milk is growing in popularity. In some states, the sale of raw milk is permitted if you are certified and licensed by the state to sell raw milk.
Other states do not have a certification program and the sale of raw milk is not permitted. So, a lot depends on the specific type of milk you are using, what type of product you're making, where you are located, and more. When it comes to animal-based milk products, there are usually three main sources cows, goats, and sheep.
1. Cow Milk
The most common milk is from the dairy cow. There are five major breeds of dairy cows: Holstein, Jersey, Guernsey, Brown Swiss, and Milking Shorthorn. These all are considered bovine and their milk is nearly the same except for varying levels of butterfat and protein.
Milk from cows is mostly processed commercially through cooperatives and processors that market fluid milk, ice cream, butter, and cheese. The dairy farms are inspected regularly, and high standards are required with regard to Somatic Cell Count and Standard Bacteria count.
2. Goat Milk
Another source of milk is the dairy goat. Goat milk has different characteristics from cow milk. A person who has adverse reactions to cow milk may be able to tolerate goat milk much more. Goat milk is used to make different types of artisan cheese and other food products.
Various types of soaps, lotions, shampoos, pet/dog shampoos, shaving soaps, and more are now being made from goat milk as well. If you make or sell any of these from home, whether you are also a farmer or not, you may need home-based business insurance as well, even if you sell online.
3. Sheep Milk
The third source of milk for milk-based products is sheep. This milk is more similar to goat milk than cow milk. It is much more popular in the Mediterranean region of the world, but it has growing popularity in the United States. Its higher levels of butterfat and protein provide more cheese produced per gallon of milk as compared to cow's milk.
Why Dairy Farm Insurance for Milk Products May Not Be Enough
So, those could be considered the three main sources of milk, whether it be for fluid consumption, cheese, butter, ice cream, yogurt, etc. If you are in any of these milk-producing enterprises and you are marketing your milk in different product forms, what must you be considering from liability exposure? What risks are you taking on and why could just dairy farm insurance for milk products and/or milk insurance not be enough?
1. The Public is Coming Onto Your Property
First, if you have the public coming onto your farm to buy product, you have a "premises exposure". Even if you have the right property and liability coverage, you still need to make sure hazards that could cause physical injury to your customers are corrected.
These could be anything from an unfriendly dog, uneven walking surfaces causing trips and falls, or faulty equipment that may cause bodily injury. Preventing hazards on your property is one of the ways farmers can avoid frivolous liability claims.
2. You Are Selling Food Products to the Public
Second, because you are selling food products to the general public, you have an increased risk of product liability. For standard dairy farmers selling their raw milk to the co-op or dairy, the liability exposure is greatly reduced.
The raw milk is tested and processed through pasteurization to reduce contamination. This is all done by the processing dairy which then sells the milk under their label. Dairy producers like this also often have dairy revenue protection to help prediction from market swings and more, which may not apply to other products or types of producers.
3. You Are Marketing Products Directly to the Public
When you engage in direct farm marketing and market your dairy products directly to the public, you are now assuming the risk of contaminated products. So, if you are selling raw milk from any species of animals, you must be concerned that your product is clean and healthy.
If you make or manufacture products from the milk the product liability risk may increase since you are now modifying the natural product. For example, if you make soap or lotion from your goat milk and the consumer who bought your product has an allergic reaction to your product, you may be liable for their "injury".
Make Sure You're Fully Insured and Covered for Milk Products
These are a few things to consider as you develop your cottage industry. You can protect yourself with proper insurance, but is very important to have a conversation with your agent regarding your business venture so that you do not encounter a gap in your liability protection. Never assume that your policy automatically covers everything just because it is an "agricultural policy".
You can call our office and review your current operation or the new venture you are contemplating with one of our professional agricultural agents. We can be reached at 717-665-2283 or 800-537-6880.
Disclaimer: Information and claims presented in this content are meant for informative, illustrative purposes and should not be considered legally binding.