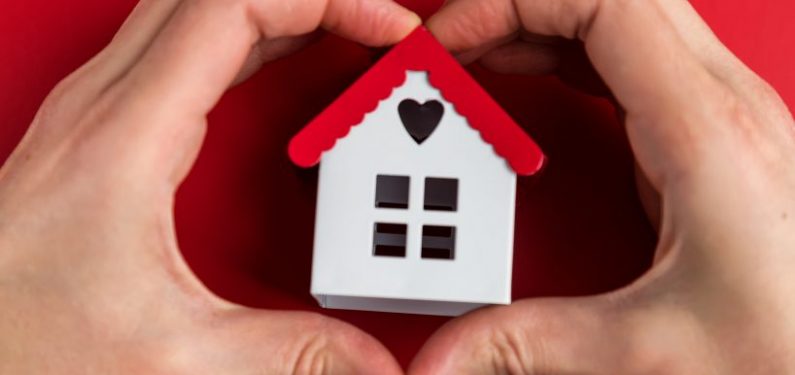 5 Home Maintenance Projects That Reduce Winter Insurance Claims
September 10, 2020
As fall nears, homeowners need to start planning for winter maintenance projects on their homes. With daylight still extending into the evenings, and milder temperatures settling in, the fall is the perfect time to make some progress on those projects that have been postponed during the heat of the summer. Maintenance and home improvements during this time of year can yield dividends by curbing potential claims in the winter months that can become costly and inconvenient. Here are some home maintenance projects that reduce winter insurance claims that you might want to consider this fall:
1. Replace or Repair Your Roof
Insurance claims do not pay for existing damage. Your insurance policy is not a maintenance or home warranty plan. So, if your roof has existing damage or is in need of a repair, it is possible that a claim regarding resulting water damage could be denied. For this reason, it is important to keep your roof in good repair and make sure that any leaks, missing shingles, or other damage are taken care of before winter sets in.
When snow or ice is present, it is more difficult to get onto a roof and, oftentimes, repairs that are made during winter are occurring after interior damage has already occurred. Your home's roof is the first line of defense against winter elements, so be sure to take maintenance and upkeep of this part of your home seriously.
In many cases, a whole roof replacement may not be necessary when small issues are dealt with quickly and efficiently. Missing drip edge, damaged ridge caps, failing seams or caulk around vent pipes or satellite dishes, missing or damaged shingles, etc. are all small fixes that can be mitigated without a large repair bill. However, if left unchecked, they can lead to larger and more costly problems for the home.
2. Clean Your Gutters
During the fall, gutters are highly susceptible to clogging with leaves and other debris. Keeping these clear and clean can help you reduce winter insurance claims. Clogged gutters cannot function correctly, so this is important to address before it causes damage to your home and property. Depending on where you live, the fall can bring far more precipitation than the summer months, especially if you live in areas that receive the residual effects of hurricanes or tropical storms.
Gutters that overflow during heavy rainstorms fail to take water away from the foundation of the home. This can lead to water entering the lower level of the home and causing damage, especially in basements and the foundation of the home. If you have a drain or sump pump in your basement that is overwhelmed by the amount of groundwater that enters your home and you've added a "Back up of sewers and drains" endorsement to your homeowners policy, it is possible that you would have some insurance coverage for such damage.
Although this is one of the important coverages for homeowners policies, it may not cover everything in full. "Backup of Sewers and Drains" is, in almost every case, included on a Homeowner's insurance policy at a sublimit of insurance; this is usually limited to $5,000-$10,000 of property damage coverage. Even if this covers the cost of the damage, the headache that water damage to a basement creates for a homeowner can not be overstated.
Often, avoiding this type of costly damage can be accomplished by simple exterior maintenance such as cleaning your gutters. If your gutters seem to be getting clogged on a regular basis, you might consider having covers professionally installed, which will help to keep debris from accumulating. You may also want to have an installation company come and look at your gutters and determine if they are installed correctly.
A large amount of sediment in your gutters may be an indication that they are incorrectly installed and require more pitch to allow gravity to move water and sediment to your downspout. Also, make sure that your downspouts are properly installed and connected to the gutters on your home. Homes lacking downspouts will be susceptible to excessive amounts of water pouring out of the gutters along their foundations or, at best, experience unnecessary erosion to landscaped areas around the exterior of the home.
3. Purchase Snow and Ice Removal Supplies
Once a big winter storm is looming on the horizon, the availability of snow removal equipment at the local hardware store may be non-existent. If you have been planning to buy snowblowers, a plow blade for your lawn tractor, or even just some heavy-duty snow shovels, it is important that you do not procrastinate.
Waiting until winter to buy these items is a good way to make the task of finding a store with any in-stock much more difficult. It also ensures that you will likely be paying full price for these types of items when buying them in-season.
Plan ahead and take advantage of off-season sales. Likewise, stock up with a few bags of ice-melt so that you can keep your driveway and walkways free of slip and fall hazards that can lead to med-pay or liability claims on your Homeowner's insurance policy.
4. Clean up Landscaping and Trim Trees
If you have a lot of mature landscaping that produces a lot of foliage that collects around your home, be sure that your fall maintenance and clean up around your home include the clean up of any debris. Wet leaves accumulating around the lattice and wooden structure of your porches can cause decay over time. Excessive yard debris build-up around your property can also diminish how precipitation runs-off and drains away from your home. This can lead to water damage to foundations when expansion from freezing and thawing occurs during the winter.
Additionally, take a look at the trees in your yard, specifically those that are in close proximity to your home. If you need a second opinion, it is a good idea to contact a professional arborist to determine if your trees need to be trimmed. Dead branches that hang over your home create a potential hazard and potential insurance claim when fall and winter storms cause them to break and fall. They can damage other landscaping around your home or cause serious structural damage to the dwelling itself. Likewise, they can create safety hazards for your family.
Even trees that do not have dead branches may be candidates for a trimming. Trees that are too thick with secondary branches create more surface area for winter snow and freezing rain to accumulate on their branches. This extra weight can often cause otherwise healthy branches to break. Not only can falling branches damage your home, but this also will damage the tree itself and reduce its aesthetic contribution to the exterior of your home and landscaping.
Falling trees and insurance can get complicated and coverage tends to depend on specific circumstances and damage. Many homeowner insurance policies will provide a minimal amount of coverage for the loss of a tree. But, be advised, this is usually enough to put a dent in the ensuing debris clean up, and only time can replace a sprawling 30-year-old shade tree in your backyard.
5. Check Supplemental Heat Sources and Clean Chimneys
If your home has a supplemental heat source, such as a wood-burning or gas fireplace or a free-standing wood stove, be sure to have these units checked by a professional before you begin using them in the late fall and in winter. If you have a wood-burning unit, it is especially important that you maintain the chimney(s) in your home and have them checked and cleaned.
Rodents and birds can nest in chimneys during the off-season. This creates ventilation issues that can create Carbon Monoxide issues in the home or create chimney fire hazards. Even if the chimney is not obstructed in this way, tar and creosote buildup can accumulate over time and lead to dangerous chimney fires. By checking and maintaining these areas, you can keep you and your family safe and reduce winter insurance claims.
These are a few home maintenance projects that reduce winter insurance claims because they help to winterize and protect your home. These are cost-effective ways to ensure that you have done your due diligence to protect and preserve your home against avoidable claim situations. Doing the work in the fall will save you the hassle and headache of emergency mitigation efforts during the cold of winter.
A homeowners insurance policy is there for your when the unforeseen happens. But, remember, a property claim will still require the policyholder to cover the deductible amount. While an insurance policy will lessen the financial damage you sustain after a loss, it cannot completely take away the resulting inconvenience or upheaval a claim will have on your life.
Plan for the winter appropriately this fall by conducting some economical maintenance projects, include some other ways to avoid an insurance claim this winter, and keep your policy claim-free.
If you would like to receive some more information about Homeowners insurance of all types, including numerous policy options for high-value homes, give our dedicated personal insurance lines agent team a call at 1-800-537-6880 or 717-665-2283.
Disclaimer: Information and claims presented in this content are meant for informative, illustrative purposes and should not be considered legally binding.