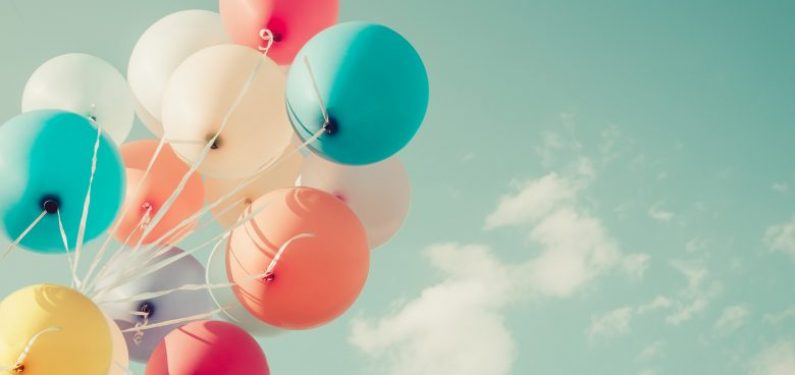 Insurance Considerations for Summer Event Liability
May 20, 2021
With warmer weather upon us, social gatherings and summer events are coming up too. Weddings, receptions, birthday parties, extended family reunions, office picnics, and more are all on the horizon. Along with these events also comes exposure to a liability claim situation. Liability exposure and insurance needs will vary based on the event, where it's hosted, etc. Here are a few insurance considerations for summer event liability:
1. Hosting an Event at a Location You Own
Whether you are hosting an event at your home or at a business or office location, if it's a property you own, then the liability risk lies mostly with you. There would be essentially minimal exposure to other property owners.
You Control Some Liability Risks and Can Reduce Them in Locations You Own
If you are hosting at your private home/dwelling, the exposure to potential hazards should be much more controllable. But, be very aware of items that may be present that increase the chance of bodily injury or property damage.
The toys and gadgets we now have in our garage or shed in the backyard have inherent danger and risks attached to them. Battery-operated riding toys are fun but come with increased risk and potential for injury.
Your Insurance Policy is Your First Line of Defense
In the case of an event at home, your homeowner's insurance policy with liability attached would be your first line of economic compensation for any damaged property or injured person at the event.
Never assume that just because you invited friends that they won't sue you if something happens. The prospect of a big check has ruined more than one friendship.
Also, in the event of an injury, the Medical Insurance of the injured party will most likely look you up and want to be reimbursed for their payout regardless of fault.
Make Sure Your Liability Limits Are Sufficient
Concerning liability coverage on a homeowners policy, many policies will only provide a limit of up to $500,000. However, we have seen many policies with limits of $100,000 to $300,000. With the cost of medical procedures today, this level of protection is not enough! In most cases, increasing your liability from $100,000 to $500,000 would cost you less than $50 per year.
Add an Umbrella Liability Policy
A level of protection beyond your basic homeowner's policy would be an Umbrella Liability Policy. These are sold in increments of $1 million and would sit over your Homeowner/Personal Liability and your Personal Auto Liability.
In a typical situation with a home and two vehicles, the Umbrella Liability would cost $150 – $180 per year. That is a very cost-effective protection of your assets. Never assume that the injured party and their legal counsel will only go after what the limit is on your insurance. Judgments can be placed against future earnings and a sale of assets as well.
2. Hosting an Event at a Rented or Leased Venue
In the case of a big anniversary celebration, a milestone birthday, a bar mitzvah, wedding ceremony or reception, an off-premises office party, etc., you may decide to rent or lease a venue for your event.
These situations create an entirely different and expanded risk. These events often involve larger groups, more diverse groups of individuals, and expanded activities and celebrations. Because of this, the control and monitoring of the guests may be more challenging.
Most Venues Require You to Prove You Have Liability Insurance
Most venues that you may rent will require that you provide at least a Certificate of Insurance showing you have some level of Liability Insurance. This usually is not a problem if the sponsoring party is a business. However, if you are renting at a personal level, the liability from your Homeowner Policy will most likely be insufficient.
"Host Liquor Liability" Comes Into Play if Alcohol Will be Served
If there is alcohol being served, you have increased exposure that needs to be addressed. This is called "Host Liquor Liability." You may be required to provide a Certificate of Insurance, which is typically not available with a personal Homeowner Policy.
The next level of coverage that may need to be considered is Liquor Liability. This will require a separate policy for the event to have the appropriate protection for your event.
An Event Liability Policy is a Simple and Cost-Effective Solution
So, what are your options? The simplest and most cost-effective solution is to purchase an Event Liability Policy. This would be a stand-alone or separate policy from any personal or business policies you may have.
It is written for the specific dates of your event, usually for 2 or 3 days, to cover setup and tear down. It is designed to provide you with liability protection for your unique event, like an equine event liability insurance policy for a horse show.
With this type of policy, you can add specific coverages that would speak to the exact type of activities you may be hosting. For example, if you are serving alcohol, you are able to add Liquor Liability.
The premium is usually determined by the number of guests that will be present. These policies are designed to address events of this nature and they provide better protection in these situations.
Summer Event Liability Checklist
Here is a partial checklist to use when you're considering what policy/protection you need to pursue when it comes to summer event liability:
Where will the event be hosted? On your private property or somewhere else?
If it is on your private property, how will your Homeowner's Insurance respond to any claims that may be brought against you? What exclusions are in your personal insurance policies?
Do your personal insurance policies have a high enough limit for the increased exposure that you now have? If not, how do you get increased protection?
If the event is a business event or hosted off-premises from your personal property, what protection will be required by the property owner?
What are the limits of liability required in the lease?
Does the owner require to be listed as an Additional Insured?
Are you serving alcohol and does the policy provide Liquor Liability?
There may be additional considerations that you may need to address when it comes to summer event liability. The best thing is to have a complete conversation with your agent to consider all aspects of your event. Or, you may call one of our agents here at Ruhl Insurance at 800-537-6880 or 717-665-2283!
Disclaimer: Information and claims presented in this content are meant for informative, illustrative purposes and should not be considered legally binding.