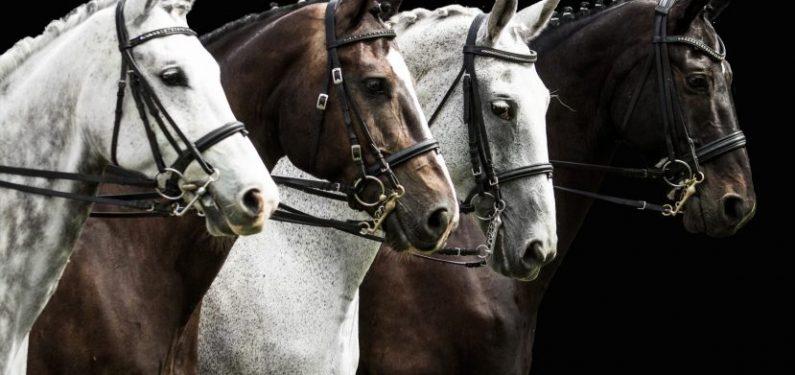 How to Purchase an Equine Event Liability Insurance Policy
June 25, 2020
In addition to large horse shows, sales, and annual events, equestrians are also finding other venues and alternative ways to host shows and sales to provide ways for horse owners to market and exhibit their horses. When planning a new or recurring event, one of the first considerations that needs to be made is how the liability exposures presented by such an affair will be accounted for. Purchasing an equine event liability insurance policy is usually the most effective way to get the coverage you need.
Most venues will make the show or sale committee obtain liability insurance of $1M or more in order to host an event on their premises. Since most committees are formed for the sole purpose of putting on a specific event, it is unlikely that an annual insurance policy is in place. If insurance is not necessarily needed for the entire year, an annual policy may not make sense. The best and most economical option in these circumstances is often to purchase an event insurance policy.
There are a few pieces of information that an insurance agent will need in order to obtain an event liability quote for your equine occasion. Having these things at the ready will help to streamline your quoting process and allow the agent to return a quote to you in a timely manner. Here is what you will need in order to purchase an equine event liability insurance policy:
1. Attendance Numbers
Attendance numbers are hard to estimate, especially for new events. It becomes a little easier to establish an accurate attendance figure once the event has a few years of operation under its belt. However, you will need to provide as close an estimate as is possible.
Underwriters at insurance companies will need to know how many people will be present so that they can more accurately assess how much risk they are assuming by writing the event liability policy. The attendance numbers should include exhibitors at a show, consignors in the case of a sale, vendors, and an estimated number of spectators.
This will give the underwriter an idea of how many people will be on-premises for the event, including how many members of the general public will be present.
2. Gross Revenue Estimate
Have an estimate of the gross revenues that your event will bring in. In the case of events that have occurred in past years, have your event's numbers from last year in-hand when you set out to obtain an insurance quote. This will give the underwriter further indication of the size and scope of the event, so it is likely that the information will be requested from you.
3. Loss History
If you have hosted the same event in the past, you may be asked to provide loss history information. This gives the underwriter an indication of the effectiveness, or lack thereof, of the safety considerations and protocols you've employed at past events and is an indicator of future performance.
4. Event Location
If you are still in the planning phases of your event and you don't have a venue locked down, you will need to do so before you can obtain a finalized quote offer from the insurance company. Event liability policies will specify the insured premises, so it is important to provide that address information for the quote.
The rating within certain states or jurisdiction may be different than others, depending on the legal environment of a given geographic area. Furthermore, some agencies or insurance companies may only conduct business in specific states, so it is important to know the location of the event and provide that at the time of quoting.
5. Event Dates
Since event liability insurance policies are short-term in nature, the company will limit the coverage period to the specific dates of the event. You should include in the dates of coverage the days on either side of the event that you will be conducting setup or tear down.
It's important to have insurance in place for the entire timeframe that you are using the premises for any event operations. So, be sure to have your dates finalized and be ready to share them with your agent so that the policy period on the event liability policy will be accurate.
An equine event liability insurance policy is an economical way to obtain the liability coverages that are needed to host an event of any size. The equine participation liability laws that are present in many states are a first line of defense for insureds who engaged in equine activities, but they are not comprehensive enough to take the place of an equine liability insurance policy. To be properly covered, an event policy is imperative, and most venue owners understand this, which is why they require a liability policy for the use of their facilities.
If you have the pertinent information available for your independent insurance agent, the quoting process for these types of policies is quick and easy. However, it's important that you don't wait until the last minute to request coverage since these policies typically will have to go through a specialty lines broker, which can add an extra day or two to the process.
If you have any questions about your options for acquiring an equine event liability insurance policy, give one of our experienced agricultural insurance agents a call at 1-800-537-6880 or 717-665-2283.
Disclaimer: Information and claims presented in this content are meant for informative, illustrative purposes and should not be considered legally binding.