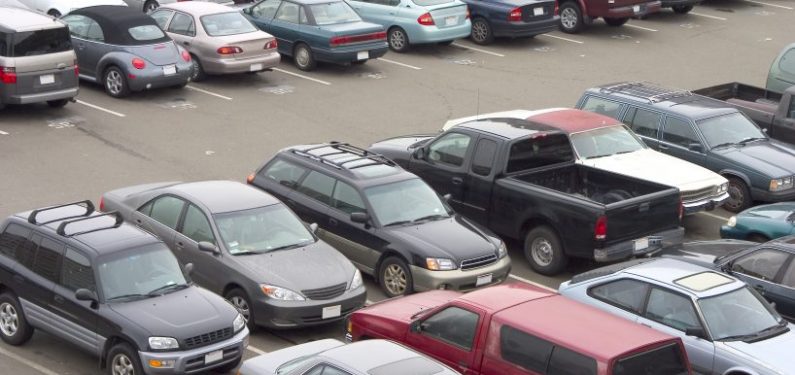 Personal Auto or Commercial Auto? What Type of Car Insurance do I Need?
August 23, 2018
Depending what type of vehicle you drive and what you use it for, you may encounter some confusion over what type of car insurance you should be purchasing. Commercial auto insurance or personal auto insurance? So, which insurance policy is right for you? Well, as with most things in life the answer is "It Depends".
Conversations about insurance, coverages, and policy types are often entangled with a great deal of nuance. Seemingly small variables can make big differences in terms of which companies will offer you coverage and even how your policies should be structured and tailored so as to ensure coverage gaps do not present themselves. Factors that are considered in determining whether to insure your vehicle via a personal auto policy or a commercial auto policy include, but are not limited to, three main variables:
1. The Size of Your Vehicle
Large pickup trucks and large cargo vans, even when they are purchased and employed for personal use, can sometimes need to be insured on a commercial auto policy due to their Gross Vehicle Weight (GVW). Each insurance company will have a different eligibility threshold for the GVW of a vehicle before it needs to be transferred from a Personal Auto Policy to a Commercial Auto Policy.
Often, a Personal Auto Policy may provide a cheaper rate, but there are exceptions to that rule. Just because an insurance company requires you to move a large, personal-use vehicle to a Commercial Auto Policy doesn't mean they are trying to simply get more money out of you. There are claims management reasons and other behind-the-scenes factors that contribute to an individual company's decision to set their maximum GVW limit on a Personal Auto Policy where they have.
2. The Use of Your Vehicle
Vehicle usage is another major component in the determination of where you will insure your automobile. If you are using the vehicle as a personal, private-passenger vehicle but it also serves as your primary work truck for your sole proprietorship, many companies may require you to insure the vehicle on a commercial policy so that they can accurately account for the business's use of the vehicle. Still, other companies may be perfectly fine with insuring a small pickup truck on a Personal Auto Policy in this type of situation; so long as it is classified under "business" use.
3. Who Your Vehicle is Titled to
Vehicles that are owned and titled to an individual named insured may leave a little gray area and room for interpretation than those that are titled to a corporate entity. A commercial entity such as an LLC or an Inc. that has vehicles titled to it will need to insure these vehicles on a Commercial Auto Policy. Once the autos are titled in this way, it becomes easy to determine what kind of policy you need to buy. The conversation, however, does not end there.
If a new corporate entity is established and vehicle titles are newly transferred, properly insuring a vehicle titled in this way on a Commercial Auto Policy can have further implications if you had a Personal Umbrella Liability policy. This too may then need to be converted to a Commercial Umbrella Liability policy to account for the newly written Commercial Auto Policy! Make sure you are having conversations about how entity structure and seemingly subtle changes in operation can potentially impact multiple lines of insurance coverage!
Contrary to what many consumers are led to believe by television advertisements, writing auto insurance correctly is not without some complexity. This is especially true in situations where vehicle size, type, use, or titling begin to vary. Plus, these are all things to consider when customizing your car insurance policy, whether it's personal auto or business auto.
Developing a good relationship with your insurance agent can ensure that you are keeping him or her up to date about any changes in your life so that your agent can advise you what is the best product and value combination for your specific, individual situation.
If you have questions about what type of car insurance policy and coverage you might need, contact Ruhl Insurance at 717-665-2283 or 1-800-537-6880 to talk to an experienced agent.
Disclaimer: Information and claims presented in this content are meant for informative, illustrative purposes and should not be considered legally binding.